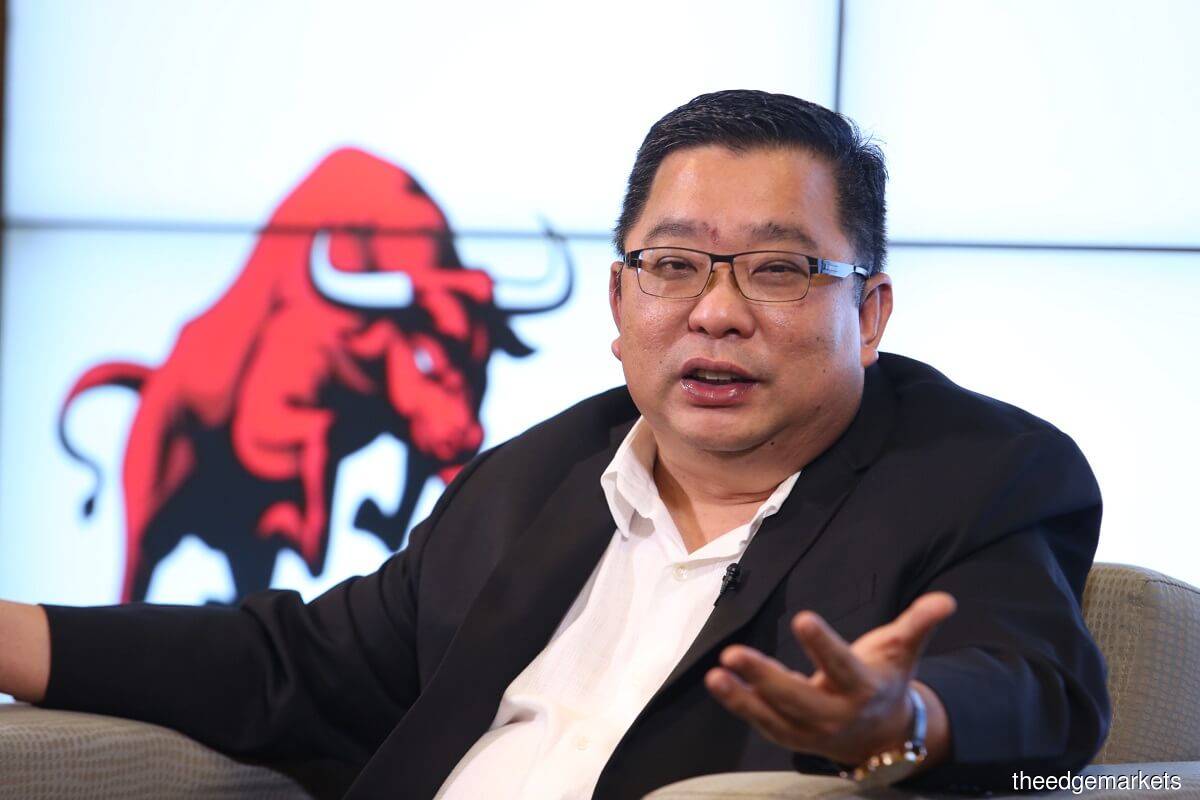 KUALA LUMPUR (Sept 29): The current low interest rate environment induced by the coronavirus pandemic-driven economic slowdown may continue until 2022. Malaysian investors should therefore be mindful and take steps to mitigate the effects of this situation on their portfolios, according to Affin Hwang Asset Management Bhd managing director Teng Chee Wai at The Edge-Citigold Wealth Webinar Series 2020 held last Saturday.
In his presentation titled "Investing in the New Normal: Market Outlook Post Pandemic", Teng said the lower-for-longer interest rates environment is one of the key risks investors will face this year and in the subsequent years.
"Interest rates will stay low for much longer than what we would have expected. This may not be an issue for investors in Singapore or the US, as they have been in prolonged low interest rates environments before. But we have never experienced this in Malaysia. Interest rates [locally] did not go as low as this, even during the 1998 Asian Financial Crisis.
"What should Malaysians do with their deposits? We have been very good at saving our money for rainy days. We have set aside a good amount of money for our retirement and a lot of retirees actually depend on income from the interest to cover their monthly expenses. I think this will be a challenge for many Malaysian investors," said Teng during his presentation.
To find alternative sources of income, Teng suggested that investors reallocate their assets and take risks that they are comfortable with. "There is no one solution — we never know how things will pan out in the next two years. Growth could surprise us on the upside due to the fiscal support given by the government and ample liquidity being created. Investors could [then] start chasing this, which is very unhealthy.
"Instead, investors may want to have a bit of everything so that they are prepared for anything. If they are near retirement, about 60% of their portfolio should probably go to more income-driven assets. They can buy some gold as a hedge in case things are not working out, some allocations in fixed income, value stocks as well as structural growth stocks — many of which are in the tech space," said Teng during the question and answer (Q&A) session moderated by The Edge Media Group publisher and group chief executive officer Datuk Ho Kay Tat.
It will take time for global economic growth to return to pre-Covid-19 levels. Central banks have indicated their commitment to provide liquidity as needed. This would create an environment which will aid recovery, Teng said.
"Central banks are prepared and will continue to be prepared to keep interest rates low, increasing liquidity in the systems as and when needed. The anecdotal evidence that we see is that when central banks start to reduce liquidity, the markets tend to pause. At the moment, I think there is commitment from the central banks to continue to provide the needed liquidity to support a recovery in the economy," said Teng.
While there is no doubt that the situation is normalising and economic activities are picking up from the low in March, some sectors like travel and hospitality are still suffering, said Teng. As far as the economic cycle is concerned, it will probably take another few quarters before investors can expect a full recovery, he added.
Earlier, in his welcome remarks for the webinar, Ho noted that although 2020 started out with so much promise and hope, it has turned out to be crazy, surreal and economically damaging.
"What will the rest of 2020 hold for investors? Many experts say we should brace for a slow and uneven recovery in the second half of the year. Key factors to watch out for would be the second and possibly a third wave of the coronavirus, development of a vaccine and the November US presidential elections," he added.
While Teng acknowledged there may be concerns about the second wave of Covid-19, he pointed out that many markets are not too perturbed by these concerns. This is due to the declining mortality rate and the frontline workers being more prepared today compared to the situation in March.
"We are also in a period where there is a lot of positive news about vaccines coming in the first quarter of 2021. This is something that Malaysia's glove stock investors should be mindful of, although it is likely that the vaccines would not be immediately available to the masses," said Teng during his presentation.
As for the US presidential elections that will take place in November, Teng said Donald Trump's victory seems to be what the markets favour as they prefer a sense of continuity, especially in terms of things like tax policies.
"One key risk that we need to watch out for is what will happen if Trump loses and then refuses to hand over power. While it is something that has never happened before in the history of the US, we cannot write off its possibility. If the supporters get upset, things can get very chaotic.
"Another thing that I want to highlight is that the tension between the US and China will continue with or without Trump. The US's position in trade and technology has been challenged by China, so they are not going to stay put and not respond, regardless of who the president is. Those who have invested in China should be mindful of this risk," said Teng.
Themed "Thriving Amid Volatility", the session is the first of the four webinar series that will be held in the coming months, said Elaine Fan, consumer business manager at Citi Malaysia, during her opening speech. This was the first time that the annual flagship event, referred to as The Edge-Citigold Wealth Forum, was being held virtually.
"During this unprecedented time, we are constantly finding innovative ways to keep our customers abreast of the latest market updates and insights — and with your safety and soundness in mind.
"I hope this series will provide deep insights in your investment journey during these uncertain times and how we, as investors, can better position our portfolios and thrive amidst volatility," said Fan.