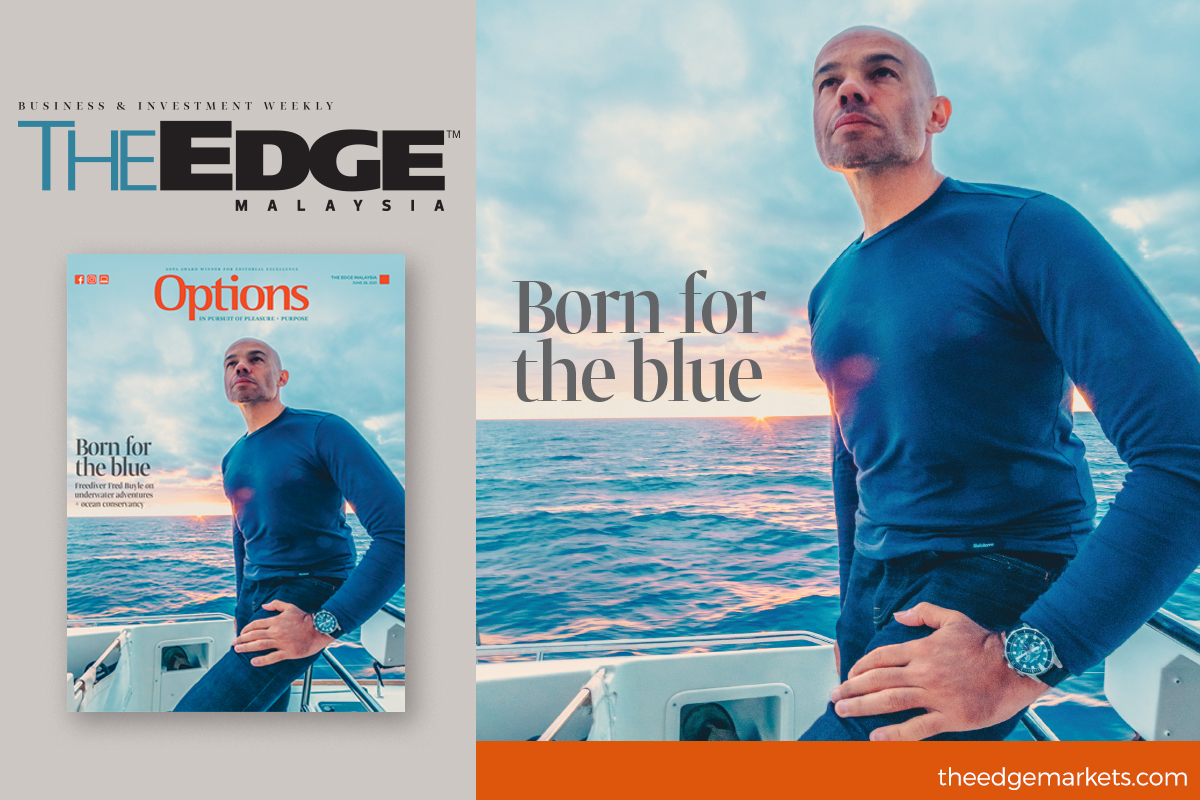 KUALA LUMPUR (June 27): Three-time world freediving champion Fred Buyle has spent most of his adult life in the water. Decades of diving into the deep blue with nothing but the most basic gear, his faithful Ulysse Nardin divers watch and his ability to hold his breath has taught him to comfortably be around the largest marine predators. He is now putting that ease in swimming with sharks and whales to use with a career as an underwater photographer and marine life tagger.
Buyle is working with scientists, publications and organisations around the world to increase understanding and appreciation of life underwater. His work has allowed him to enjoy incredible experiences such as playing with Hvladimir, the lost beluga that wandered into a Norwegian harbour one day in 2019, and meeting a newborn whale calf.
In this one-on-one interview with Options, he talks about cultivating the instincts vital to his safety and survival in such tasks and the serendipitous connection between his various interests with the ocean at the heart of it all.
Other highlights in this issue include an overview on the value of Malaysian art and the role of iconic artworks in Malaysia's institutional memory by Azmir Zain, a director of local art museum Galeri Z. Also look out for a story on how AEON Foundation is easing the burdens of retrenched staff from the hotel industry with its AEON Homebox groceries box, and an interview with Truly Gourmet founder Ethan Wong on his moreish tempeh chips. 
Read more about it in The Edge Malaysia weekly's June 28 edition.
Save by subscribing to us for your print and/or digital copy.
P/S: The Edge is also available on Apple's App Store and Android's Google Play.