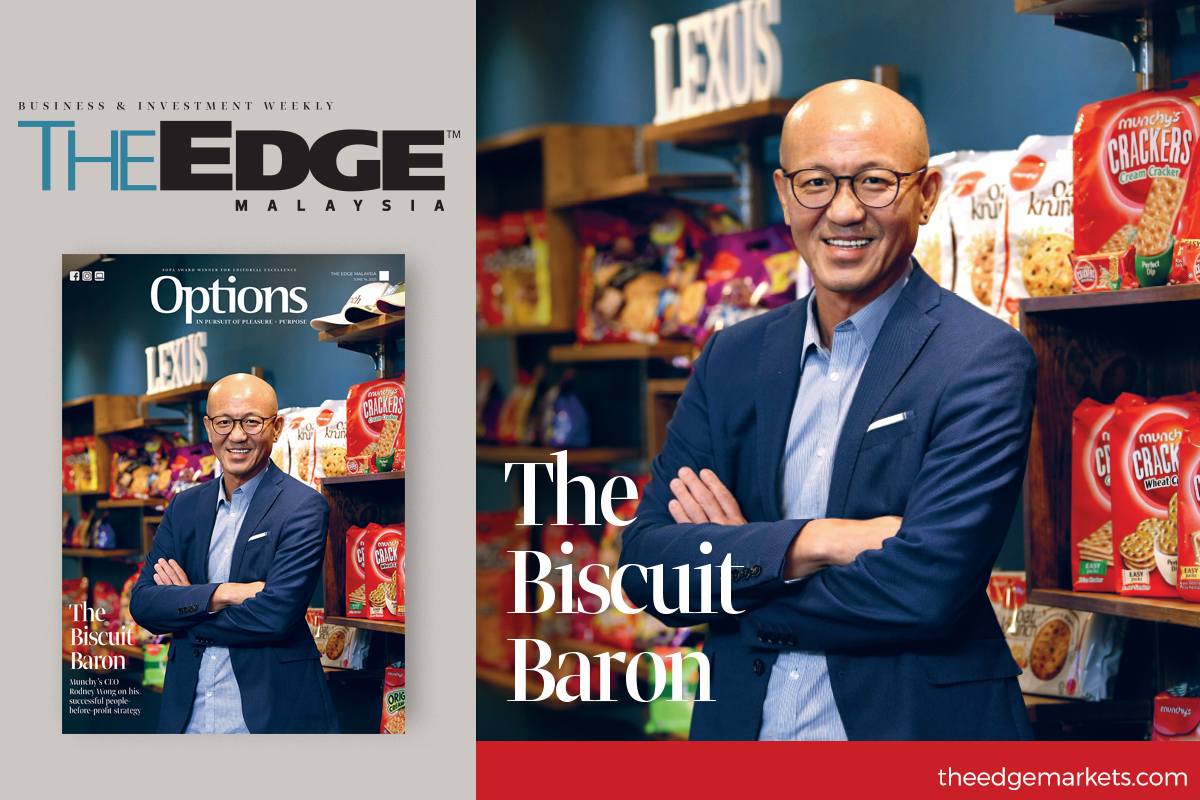 KUALA LUMPUR (June 13): Munchy's began as a humble wafer biscuit manufacturer in Batu Pahat, Johor, in 1991. Today, the brand is celebrating its 30th anniversary with a string of accolades and distribution to over 50 countries. 
CEO Rodney Wong has steered the company through some choppy waters since coming onboard in 2014, with the most recent crisis, of course, being Covid-19.
The same values that brought bottom lines well into the black and raised skill sets and morale were applied during the pandemic. Namely, look after your people and they will look after your business. 
Wong shares the RM3.1 million investment into health, safety, comfort and well-deserved remuneration that resonated with the 1,200 employees and resulted in among the best performances the company has enjoyed in recent years.
In this one-on-one interview, he also talks about the innovative products that have made Munchy's a household name, increased emphasis on sustainability, and drawing leadership philosophies from his personal experiences.
Other highlights in this issue include a chat on navigating business turbulence and practising work-life balance with Faber-Castell Malaysia managing director Andrew Woon and Patek Philippe's Rare Handcrafts exhibition at its Geneva headquarters that is about to be opened to the public.
Those familiar with the luxury of being chauffeured will want to read our preliminary review of the Lexus LM 350, an MPV so palatial that it redefines the category altogether. Finally, check out our piece on the upcoming Beer Day Britain and World Cucumber Day, and how to best enjoy your pint and gin.
Read more about it in The Edge Malaysia weekly's June 14 edition.