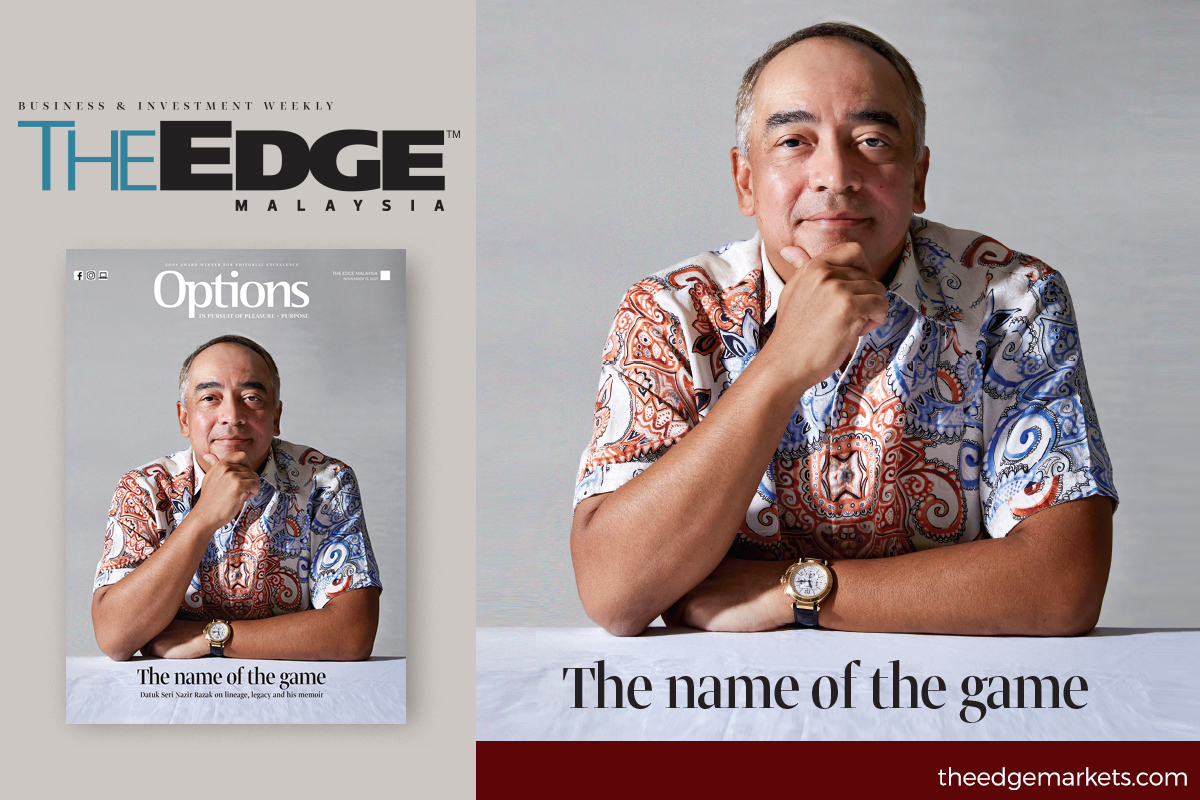 KUALA LUMPUR (Nov 14): Nazir Razak talks about why he wrote his memoir, What's in a Name, and how, while doing research, he discovered things he never knew about his father, Abdul Razak. He dwells on Razak's legacy and how some things put in place in the 1970s may no longer be relevant today and why the nation needs to recalibrate. Nazir also shares fond memories of his mother, Tun Rahah Mohd Noah, his experiences in corporate Malaysia, as well as how he had to make certain tough choices when it came to 1Malaysia Development Bhd (1MDB).
With new travel norms, people are now looking for unique travel experiences to recharge and renew themselves. One&Only Desaru Coast is poised to give visitors what they want. General manager Jerome Colson tells what the hospitality brand has to offer and the inimitable adventures that await guests. Over in the watch world, TAG Heuer introduces new brand ambassador Ryan Gosling, an actor with an incredible range, and a new generation of its iconic Carrera range.
Two law graduates passionate about personal care and the environment started experimenting at home to create products that serve two specific needs — body odour and cracked lips. The result is HYGR, a play on the word hygrós, which means hygiene in Greek, which has deodorants, lip balms and essential body oils made from natural ingredients.
Cendana, the Cultural Economy Development Agency, has launched Studio C, curated local crafts to preserve our cultural heritage and give local artisans a platform to showcase their wares and sustain themselves. Find out what the initiative has to offer.
Read all of this in the latest edition of Options, out with the Nov 15 issue of The Edge Malaysia weekly.