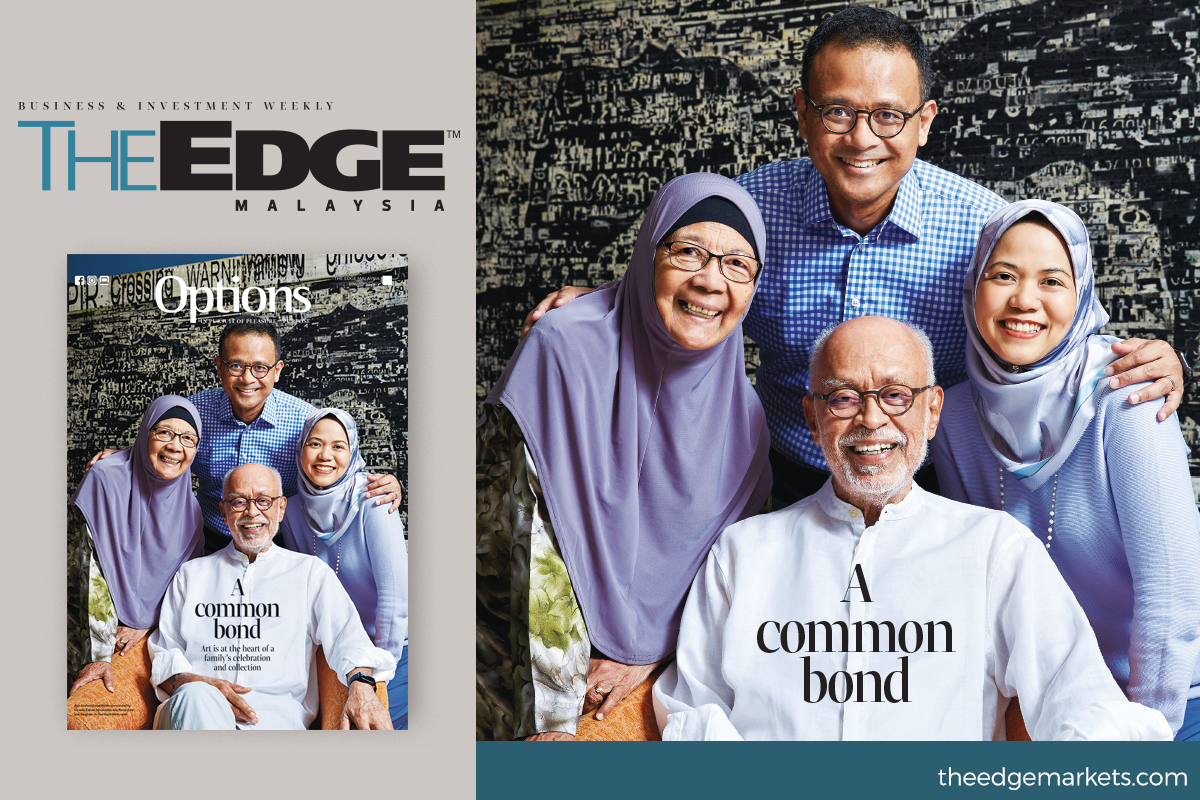 KUALA LUMPUR (Jan 9): On Jan 6, 1962, Zain Azahari Zainal Abidin wed Zainun Jamaluddin. One of their wedding gifts was a watercolour by Syed Ahmad Jamal titled Batu Caves, given to them by his ex-classmate. The painting was the first piece in what is now known as the Zain Azahari Collection.
To celebrate the 60th anniversary of his parents' nuptials and one of the country's oldest private art collections, Azmir Zain selected pieces from their trove for A Glimpse of Malaysia in 60 Artworks. The book is published by the family's Galeri Z in Kuala Lumpur. Each work has a commentary that provides insights into the nation's history and culture, covering issues such as migration, pluralism, the environment, politics, inequality of wealth and major events that wrought change.
Brazilian Ambassador Ary Quintella shares how the Islamic Arts Museum Malaysia is a constant source of inspiration and fascination. He picks out one piece that he finds particularly intriguing, The Bullock-Drawn Carriage of Mirza Babur, a watercolour painted 200 years ago by an Indian artist.
Franck Muller's Vanguard Rose Skeleton makes one stop and takes time, not to smell the queen of flowers, but to admire how it blends design and function. The roses adorning the watch, visible front and back, are cut from the bridges and bottom plate. They connect the mechanical movements, showing that aesthetics and purpose can tick in tandem.
After two tough years, especially for the hospitality industry, Shangri-La Rasa Ria in Tuaran, Sabah looks to a brighter 2022 by lighting up its Garden Wing. Vivid Rasa, a clean, green and fun light display inspired by the starry nights of Kota Belud, will continue to twinkle come dusk until Feb 15, thrumming to music thrice nightly. 
Read all of this in The Edge Malaysia weekly's Jan 10, 2022 issue of Options.