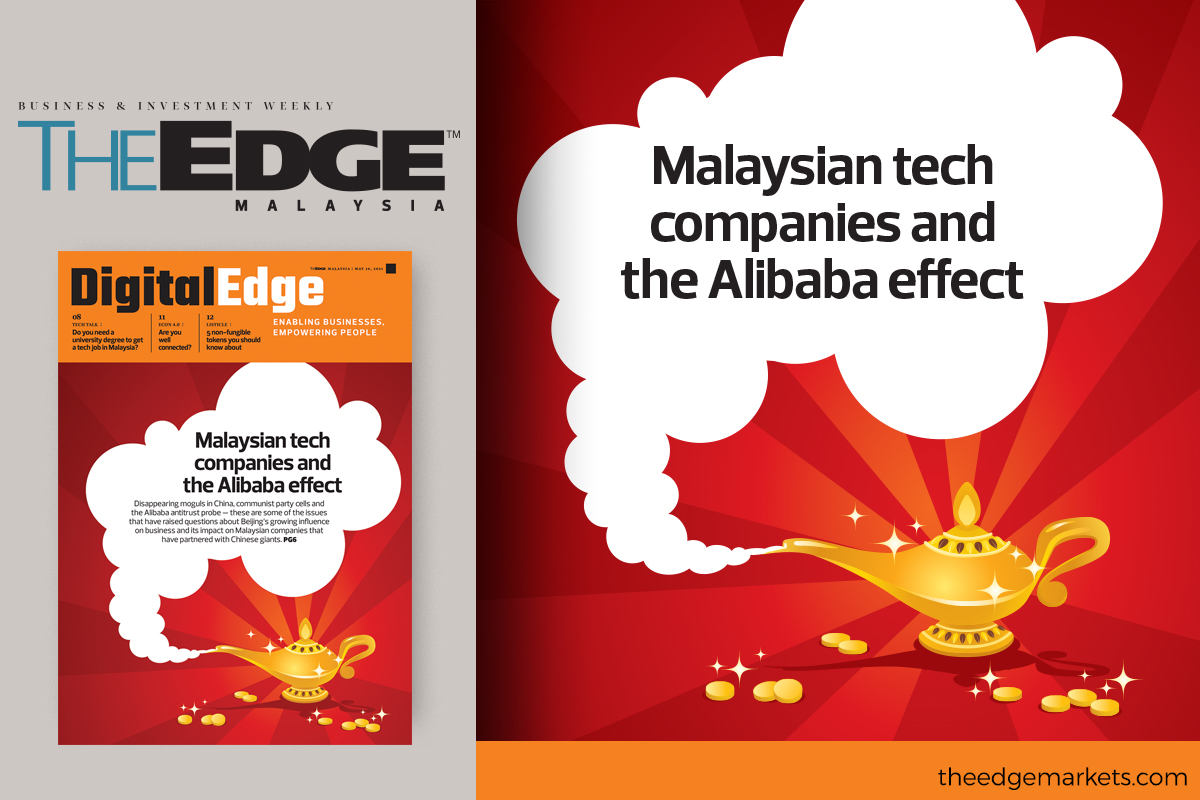 KUALA LUMPUR (May 10): Late last year, Alibaba Group's iconic founder Jack Ma disappeared from public life after making scathing remarks about Chinese regulators. The following months were a string of unfortunate events for the e-commerce conglomerate – from the cancelled ANT Group IPO to anti-trust lawsuits.
Alibaba is not the only company held tightly within the Chinese government's iron grip. Half a dozen other Chinese moguls have vanished and reappeared months later, accepting charges of bribery and corruption. Many other Chinese tech companies such as Baidu and JD.com have been slapped with anti-trust lawsuits, while state-owned monopolies remain scot-free. 
The Chinese government's recent actions towards Alibaba and big tech companies have raised questions about its influence over its private sector, as well as the fates of Malaysian companies partnered with these Chinese giants.
China has been Malaysia's largest trading partner for 12 consecutive years, and several local businesses have established long-term relationships and business ties with these Chinese companies. Some local businesses have even established operations and regional offices in China. 
However, many of these companies believe that China is still fundamentally pro-business and keen on promoting economic activities, rather than restricting them. Recent actions towards big tech companies are viewed as the government's efforts to regulate industries that desperately need regulating.
Read more about it in The Edge Malaysia weekly's May 10 edition.
Save by subscribing to us for your print and/or digital copy.
P/S: The Edge is also available on Apple's App Store and Android's Google Play.