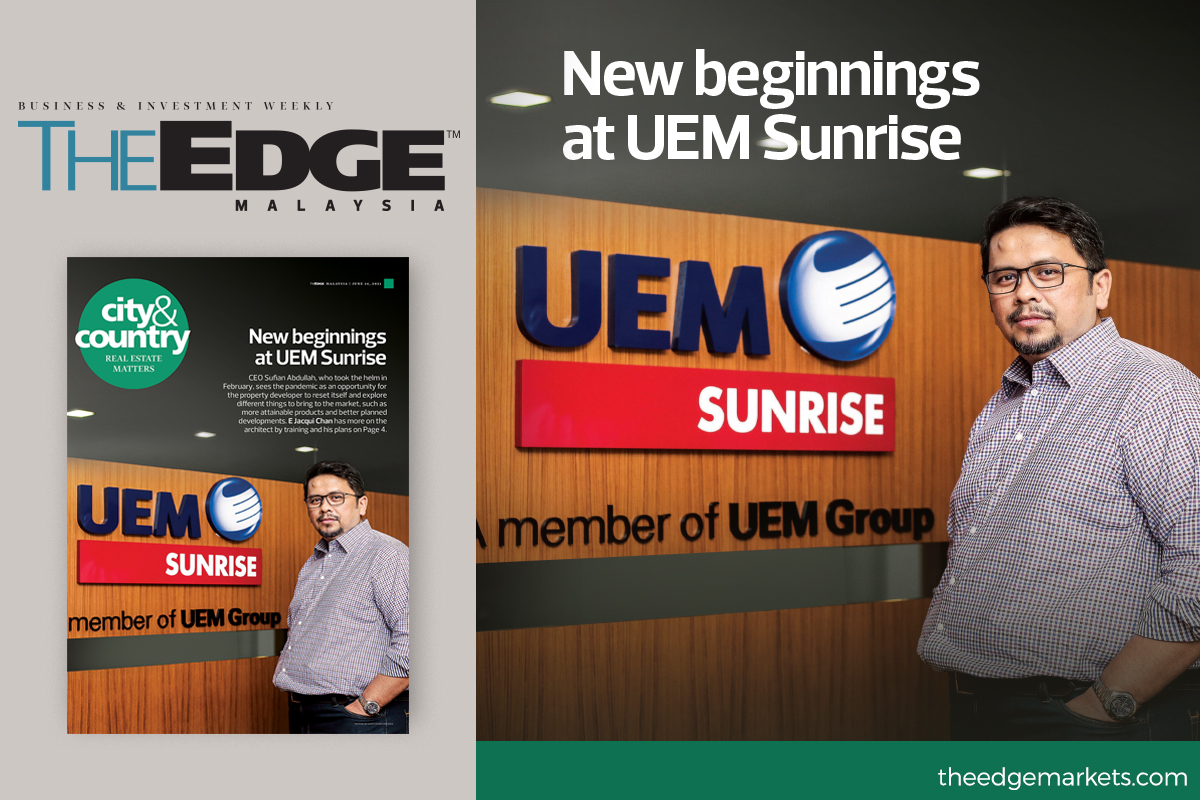 KUALA LUMPUR (June 13): UEM Sunrise new CEO Sufian Abdullah believes the pandemic offers the developer a unique opportunity to reset itself, as well as improve and explore new things. 
"We are in a good position to respond to how people live, move, connect and how businesses behave. What kind of solutions can we put forth? This will be reflected in our future product portfolio," says Sufian, who assumed the role of CEO on Feb 2. 
Being an architect by training, Sufian is able to see and understand both design intent and commercial intent, which, he says is a perspective not many people would have. 
UEM Sunrise has a "modest launch plan' this year, featuring more affordable and attainable products. It targets to launch projects with a total gross development value (GDV) of RM943 million in the central region, and projects with a total GDV of RM320 million in the southern region.
Sufian says there is still a need in the market for housing for the middle-income and lower-middle-income groups, hence the launch of the leasehold KAIA Heights in Seri Kembangan in April.
The developer is also building its land bank in the central region to fulfil its rollout plan for the next five years. It acquired a 9.93-acre leasehold piece of factory land from Dutch Lady Milk Industries Bhd for RM200 million in March and a 6.86-acre parcel in Cheras for RM197 million in June. 
UEM Sunrise has a total land bank of 634.2 acres with a GDV of RM30.2 billion in the central region including Seremban, and 8,627 acres with a GDV of RM77.4 billion in the southern region.
"We are focusing on our land bank and it involves a rebalancing. Some of the assumptions that we had when we first embarked on the projects, we now need to objectively determine if they are still valid. We are having a total relook at our portfolio to see how we can improve the value proposition of the projects," says Sufian.
Read more about it in The Edge Malaysia weekly's June 14 edition.