This article first appeared in Enterprise, The Edge Malaysia Weekly, on July 16, 2018 - July 22, 2018.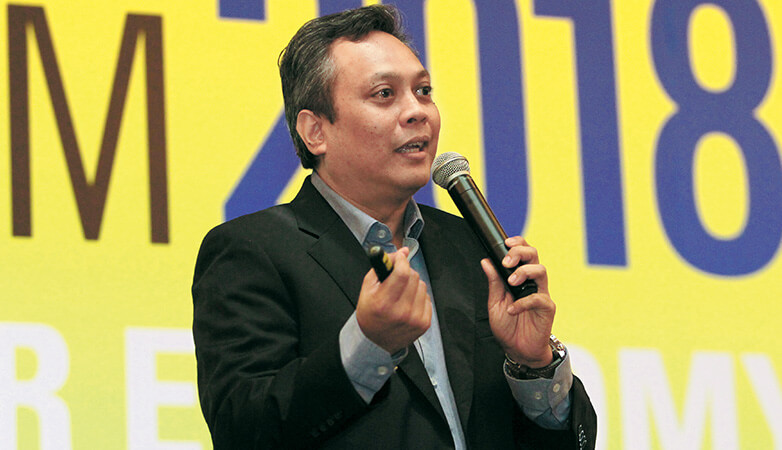 Innovation is critical for small and medium enterprises (SMEs) to jump on the circular economy bandwagon, says Azim Pawanchik, innovation strategist at Alpha Catalyst Consulting Sdn Bhd.
He says Berlin-based backyard start-up Kaffeeform is a good example. Julian Lechner, the founder of the company, turns coffee grounds into coffee cups when most people only think of throwing the grounds away or using them as fertiliser.
Azim says Lechner's innovation has given birth to a product that appeals to coffee lovers and consumers with a higher environmental awareness. The reusable coffee cups have commercial value and allow the company to turn what used to be waste material into something that generates income. "As a coffee lover myself, I would very much like to buy one of these cups if I could get one in Malaysia," he jokes.
Azim was speaking on "Embracing the Circular Economy through Innovation" at The Edge SME Forum 2018 held in Petaling Jaya recently.
But Kaffeeform is not alone in coming up with innovative uses for coffee grounds. Nestlé Nespresso SA is another example.
When the company's Nespresso coffee machines were launched in the market, they were welcomed coffee lovers as they produced good coffee quickly and conveniently. However, there would also be a huge pile of used aluminium capsules left over, prompting some countries to consider banning the machines altogether.
So, Nestlé came up with the idea of collaborating with Swiss pen company Caran d'Ache to solve the problem. It would give the used aluminium capsules to the pen company so that it could make ballpoint pens out of them. doing this, Nestlé was able to recycle the waste material and Caran d'Ache could produce nice-looking pens priced at US$54 each.
Other examples of innovation involving coffee grounds include a company that has created a special pot that uses coffee grounds to grow mushrooms and buses that run on coffee waste.
Azim is referring to a bus developed UK-based start-up Bio-bean that is powered coffee-derived biofuel. According to news reports, Londoners create about 200,000 tonnes of coffee waste a year, which can be used to power city buses in a more environmentally friendly manner.
Azim says there are various barriers that prevent local SMEs from being innovative. According to a survey carried out Alpha Catalyst Consulting in 2014, local businesses thought that the biggest inhibitor to innovation was the "Malaysian culture".
Azim says it is a combination of various factors. First, there is a lack of direction on how businesses should innovate. SMEs are unsure of how they should innovate their work processes, business model, company culture and other areas.  
Then, there is a lack of breakthrough ideas within the SMEs to drive real change in the companies. Also, their leaders are less willing to take the risk of implementing new initiatives that could cut costs or boost productivity in the longer term.
At a lower level, employees are unwilling to suggest or execute innovative ideas as they are afraid of getting punished or losing their jobs if their plans fail. "The bosses and employees have to overcome their unwillingness to take risks and face the probability of failing," says Azim.
That is why, while a lot of Malaysian business owners may have innovative ideas, they are afraid to act on them. "The employees are scared to suggest or implement innovative ideas. Their bosses will usually tell them not to talk so much and just do their job," says Azim.
He points out that SMEs would be able to innovate and tap into new business opportunities adopting the circular economy concept. However, he cautions that they should not try to innovate and make drastic changes to the company just to be on trend. Instead, they should make sure that any innovation, there should be a problem-solves a problem and allows the company to be more profitable going forward.
"Whatever efforts they make, they have to figure out what changes and impact they will create. Before implementing an idea, they should measure the risk and calculate the return on investment. The changes must be able to create value for the business and shareholders," says Azim.