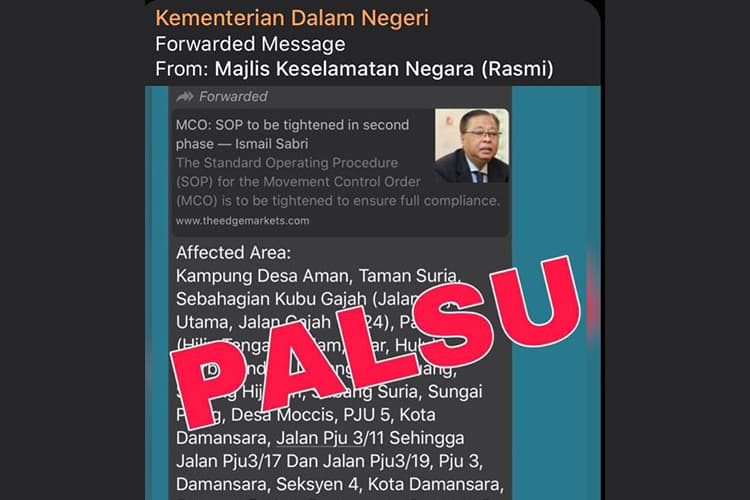 We refer to the statement made just a short while ago on national TV by Defence Minister, Datuk Seri Ismail Sabri, alleging that theedgemarkets.com had published fake news attributed to him on lockdown locations.
We are not sure which article YB Ismail was referring to as he did not specify. 
We did recently publish an article that was attributed to the Minister  - "MCO: SOP to be tightened in control phase – Ismail Sabri" which was uploaded onto our website www.theedgemarkets.com on March 26 at 6.20pm.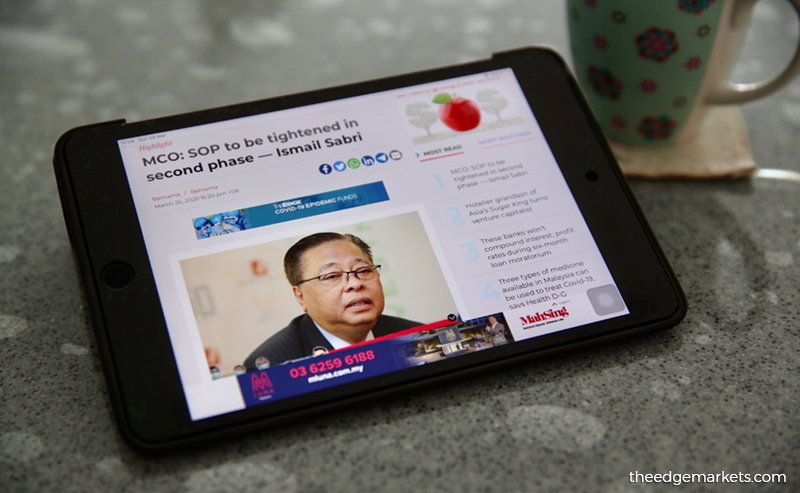 A screenshot of the original Bernama article that is uploaded to theedgemarkets.com. Photo by theedgemarkets.com
This was a Bernama story which quoted the Minister after he chaired the special ministerial meeting on the MCO. The Bernama article which we published did not contain any information on so-called locations which will face tighter lockdown restrictions. 
It has, however, come to our attention that a social media posting has gone viral, where the person behind that posting inserted a link to our article with a photo of YB Ismail. That person had tagged on to the headline, a list of locations under Affected Areas that supposedly will face tighter lockdowns. 
This posting was not done by us. 
It is obvious that the person who did it, used the headline to the Bernama story that we published on www.theedgemarkets.com, and added false information under Affected Areas. 
We are disappointed that YB Minister Ismail has accused us of publishing fake news on national TV without basis and without checking if that social media post was ours. We hope the Malaysian Communications and Multimedia Commission (MCMC) will investigate this matter. These are trying times that the nation is facing. 
The Edge will always practice responsible journalism. We are also doing our part beyond our work in reporting news. 
We have rallied Corporate Malaysia to raise money to buy equipment for our hospitals under The Edge Covid 19 Equipment Fund, and to provide assistance to healthcare workers who fall sick via The Edge Covid-19 Health Care Workers Support Fund. 
This is the second time in the past one week that fake social media postings have been linked to us. We expect that there will be more in the future. But we will not be distracted from our work - be it truthfully reporting the news or undertaking Corporate Social Responsibility (CSR) initiatives.
Ho Kay Tat
Publisher & Group CEO
Azam Aris
Editor-in-Chief