This article first appeared in City & Country, The Edge Malaysia Weekly, on July 11, 2022 - July 17, 2022.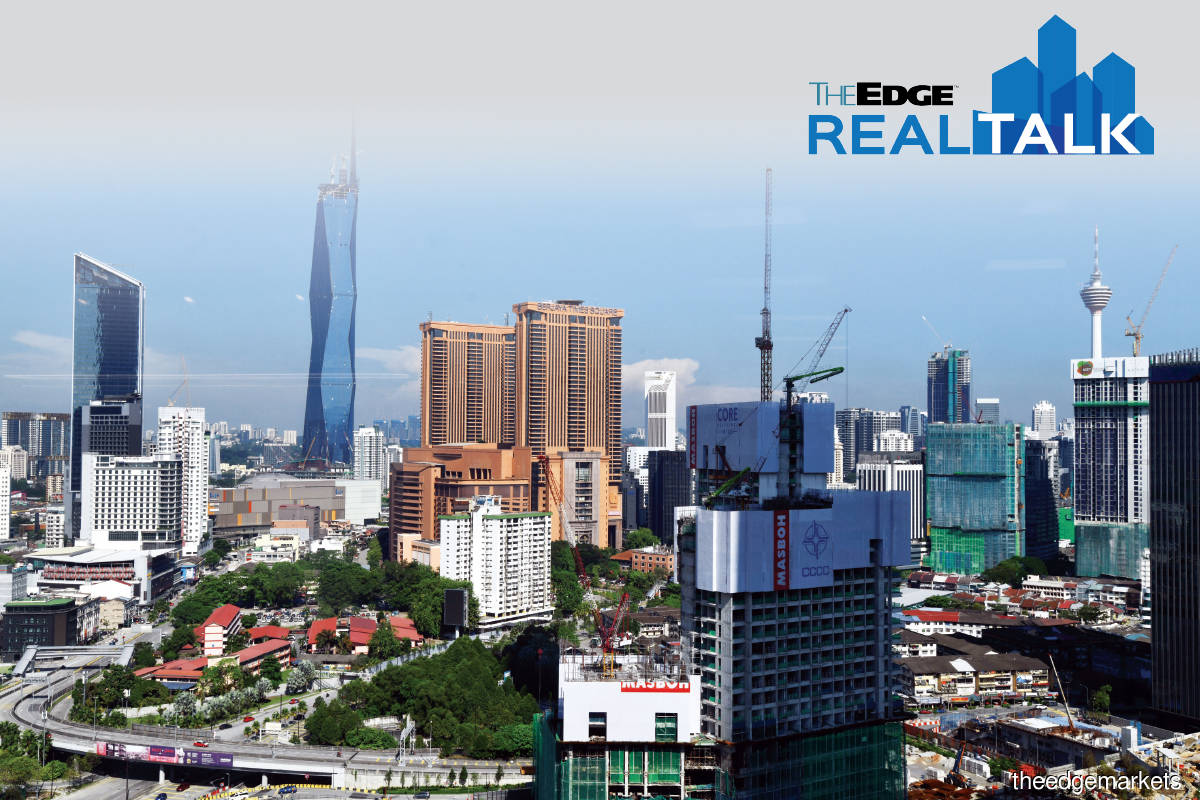 Overseas and local projects are still considered an attractive asset class, the intricacies and outlook of which will be covered at The Edge Malaysia RealTalk 2022 on July 16. The annual property forum (formerly known as The Edge Investment Forum on Real Estate) is finally returning after two years. With the theme of "Investing in Volatile Times: How, What, Where?", the event will be held at One World Hotel in Petaling Jaya, Selangor.
One of the speakers will be Chong Shu Ling, a senior negotiator who leads the Global Residential Agency at JLL Property Services (M) Sdn Bhd. She will talk about overseas residential property hot spots as well as the benefits, dos and don'ts, and myths of investing in such projects.
Meanwhile, Architect Centre Sdn Bhd director, architect, building inspector and trainer 
Anthony Lee Tee will be speaking about investing in future-proofed properties (beyond location and price point), covering issues such as sustainable financial management and long-term maintenance.
Attractive asset class abroad
"Malaysians are buying overseas residential properties for a few reasons. One of them is for diversification purposes," says Chong.
"Asset diversification decreases [your] risk and, when coupled with steady rents, will improve the risk-reward profile of your investment. Other reasons would be for inheritance planning, a holiday home, children's education accommodation (buying instead of renting) and migration."
According to JLL, house prices in the UK are expected to increase 23.5% between 2022 and 2026, translating into an average growth of 4.7% per annum. The UK is forecast to see the strongest economic growth of all the G7 economies in 2022. Interest rates have remained low by historical standards and are likely to remain so for the next few years, says the company.
Despite many homeowners in the UK facing higher mortgage payments, NatWest has reported "no sign of stress", with demand for mortgages remaining strong, says Chong. "Prices are now 19.7% higher nationally than they were pre-pandemic, especially in London. Property prices in London have risen at a faster rate than any other UK region."
"In Germany, the government strives to make its property market profitable as well as stable, which is why after 10 years of ownership, investors/buyers can enjoy up to a 100% tax break on their capital gains. Also, the short-term benefits include [being able to use] your mortgage interest to offset your income tax," says Chong.
Zooming in on Portugal, JLL says it was ranked as the "first destination in the world to visit after Covid" by Forbes magazine as well as "first in quality of life index" by Expat Insider 2021. "Portugal is one of the safest countries in the world, with a strong, growing economy based on technology and innovation. With excellent healthcare and education facilities, it offers the best in terms of quality of life versus all European Union countries," it adds.
Dealmaker or deal-breaker?
On investing in future-proofed properties, Architect Centre's Lee will touch on dealmakers and deal-breakers, and what to look out for. "In these volatile times, we need to look at developments beyond their location and price point, and invest based on sustainable financial management and the long-term maintenance of our investments," he says.
Lee will also highlight the shifting trend of, and rising demand for, strata-titled developments. With land suitable for development becoming scarcer and real estate more expensive, strata-titled developments are now the more practical choices, he says.
"High-density living in high-density urbanscapes is and will be the norm. The demand for mixed-use strata — for example, two, three or more in one integrated development — [can be] seen everywhere. In fact, landed properties are now landed strata, and gated-and-guarded developments are predominantly landed strata."
Due to the complexities in the design, planning and execution of these properties, attention needs to be given to their ownership, management and maintenance, Lee stresses. These issues have come to the fore during the Covid-19 pandemic, he says.
"Responsible developers with far-sighted vision have brought their teams together to anticipate issues [related to] shared ownership and the financial sustainability of these developments with their facilities and features. Terms such as exclusivity, unique features and facilities are [often thrown around], but how sustainable will they be in the long run?" says Lee, who will reveal more of the complexities involved during his presentation.