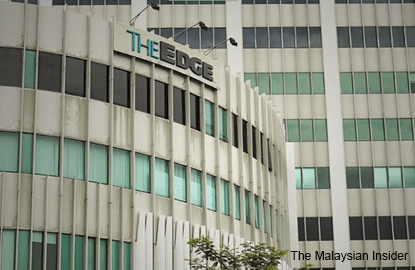 KUALA LUMPUR: The High Court has fixed Sept 7 to hear a judicial review application by the publisher of The Edge weekly and The Edge Financial Daily challenging the Home Minister's decision to suspend both publications for three months.
Lawyer Darryl Goon said High Court judge Datuk Asmabi Mohamad would also deliver a decision tomorrow on the publisher's application for a stay against the suspension pending the disposal of the judicial review application.
"We want the publication of the newspapers to resume pending the judicial review, otherwise the process will be rendered nugatory and the publisher will not have full benefit of the legal recourse available. The judicial review is not a money claim. It is to preserve the fundamental liberties of freedom of speech and expression guaranteed in the Federal Constitution," he said. Yesterday's hearing was held in chambers.
On July 27, the publisher filed the leave application and this was allowed on Aug 5.The Home Ministry on July 24 suspended the publishing permit of both publications for three months from July 27.
This is the first time a publisher is seeking legal recourse following the suspension for its coverage of debt-ridden state investment firm 1Malaysia Development Bhd. — The Malaysian Insider
This article first appeared in digitaledge Daily, on August 13, 2015.