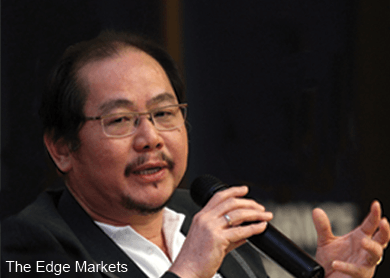 KUALA LUMPUR (Feb 4): Datuk Tong Kooi Ong is being attacked because publications in his media group have criticised 1Malaysia Development Bhd (1MDB), says Tun Dr Mahathir Mohamad, a vocal critic of the state investment vehicle.
"This is all because he was criticising 1MDB, so he is accused of betting against the ringgit. If he had not criticised 1MDB, even if the currency falls, he (Tong) won't matter, but just don't criticise 1MDB," the former prime minister said today of claims that the businessman was betting against the ringgit to make it crash for personal profit.
The Edge Media Group owner was also accused of using the media outlets in his stable to put Malaysia in a bad light and of sabotaging the country's economy.
He denied the allegations in two statements issued earlier this week.