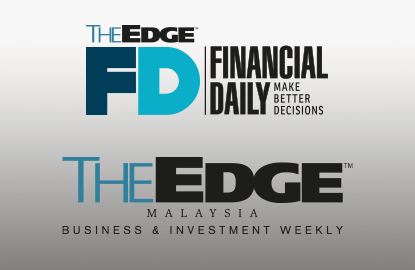 (July 24): The Edge will be filing a judicial review on the suspension of its publishing licenses on Monday, the media group's publisher and CEO Ho Kay Tat said tonight.
Speaking to reporters after briefing The Edge's staff at the office in Mutiara Damansara today, Ho said that The Edge hopes to have a speedy hearing granted.
The Edge Weekly and The Edge Financial Daily have been slapped with three month suspension beginning Monday for their reportage on debt ridden state investment firm 1Malaysia Development Berhad (1MDB).
"We will be filing it on Monday and we hope to get a speedy hearing. We must file a judicial review as a matter of principle because we don't think the suspension is justified," he said.
Ho also said that The Edge will continue with their 1MDB reportage through its online platforms despite the suspension of the two papers.
"We will not apologise as we have not done anything wrong," Ho said.
Meanwhile, Ho said The Edge is now considering expanding its digital news base for the next three months during the suspension.
"We are looking at several possibilities. One of them is to use the digital platform," he said.
He also announced tonight that the previous The Edge was the last edition of the weekly for now, and there would be none this weekend as the suspension comes into effect this Monday.
Earlier this week, the Edge published an article alleging that Malaysians and foreigners had schemed to steal US$1.83 billion (RM6.97 billion) from 1MDB in 2009.
It has also in the past carried reports and analysis of 1MDB's opaque dealings, cash flow problems and allegedly overpriced power asset purchases.
Controversy over 1MDB also stems from the fact that it is advisory board chairman is Prime Minister Datuk Seri Najib Razak, who is also the finance minister.
The Edge has come under fire for its reports, with a show-cause letter issued to it earlier this month by the Home Ministry, which regulates the printing and publishing of newspapers.
Ho tonight said that The Edge would continue to write and report on 1MDB, and noted that none of its past reports have been challenged in court.
The suspension of The Edge's two publications has drawn wide condemnation by media and civil society groups who called it a sign of Malaysia's increasingly authoritarian government. – July 24, 2015.