This article first appeared in Capital, The Edge Malaysia Weekly, on December 31, 2018 - January 06, 2019.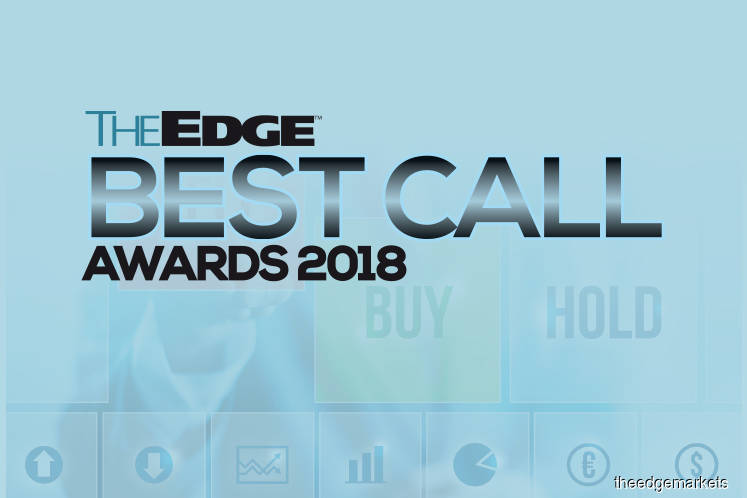 PICKINGS were thin this year — not a surprise, given that the bellwether FBM KLCI and broader FBM Emas Index look set to end the year in the red after gaining 9.45% and 12.9% respectively, in 2017.
Yet, there were some surprises among the 82 nominations for 67 stocks from 14 research outfits received for the 13th edition of The Edge's Best Call Awards for 2018.
We chose 12 winners this year, some of which may well be deemed by critics as "too small" or too thinly traded to matter. While they may well have not made the cut in a good year, there is still value in the discovery.
There were also neglected stocks that did well after being highlighted. As always, this year's winners continue to include those who rightly stuck their necks out by calling an outright 'sell' or 'buy' against consensus and were proven right.
Last year's 17 winners were selected from 90 recommendations for 66 stocks received from 16 research houses. We received 86 nominations for 75 stocks from 14 outfits in 2016. Most nominations were from heads of research and the analysts themselves, others being fund managers and other analysts in support of their colleagues.
Like last year, we made some allowances for calls made in 2017 that proved right in 2018. The awards are our best-effort attempt to recognise good fundamental stock analysis and its importance in making investment decisions, based on submissions and publicly available data. Feedback on the methodology and winners is welcome at [email protected].
With that, here are this year's winners in no particular order. Congratulations to the winners. And to the good stock pickers who slipped under our radar, keep up the good work.
Happy New Year 2019!
Maybank Investment Bank Research analyst Liaw Thong Jung's call on Barakah Offshore Petroleum Bhd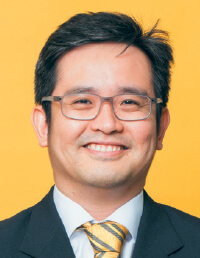 Just 19 months ago, one might have been hard-pressed to believe that Barakah Offshore Petroleum would lose half a billion ringgit worth of market capitalisation.
When Liaw downgraded Barakah from "hold" to "sell" on May 30, 2017, the counter's market value was just over RM520 million as the stock closed at 63 sen. It was when Barakah reported a RM4 million core net loss in 1Q2017 that Liaw cut his target price to 13 sen from 63 sen and told clients there was "no immediate catalyst in sight" for the stock, pointing out that the operating environment would be tough and an asset impairment exercise could not be ruled out.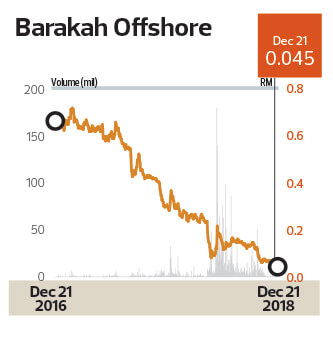 He was the first and only analyst to cut the stock to "sell" at that point, with other analysts caling a "sell" only three months later, in end-August when the stock price had slipped 28.6% to 45 sen, Bloomberg data show. While Liaw should not have upgraded the counter to "buy" when the stock was 68 sen in December 2016, he redeemed himself somewhat with the early downgrade in 2017.
The stock was valued at only RM37.6 million as it closed at 4.5 sen on Dec 21, a 92% decline since the "sell" call. At the time of writing, Liaw still had a "sell" recommendation with a 6 sen target price.
Macquarie Research head Anand Pathmakanthan's call on IHH Healthcare Bhd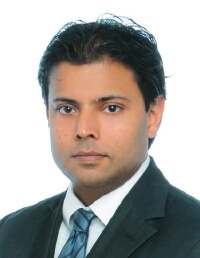 Investors risked "missing the trees for the forest", warned Anand on Aug 8, when he downgraded dual-listed IHH Healthcare Bhd from "neutral" to "underperform". He was referring to the "fixation on India's long-term potential" post IHH's successful acquisition of Fortis Healthcare that had obscured "many short [and] medium-term earnings risks" from "an arduous multiyear restructuring effort".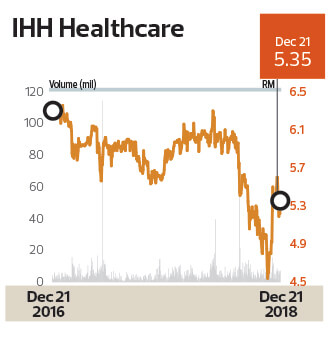 In hindsight, we know the call was not perfect — some may argue that a downgrade should have come in May when the stock was fetching about RM6.30 apiece. But his downgrade was still well ahead of consensus, Anand was the second of 22 analysts to call a "sell" on IHH, with the other having maintained a "sell" since at least late 2016, according to Bloomberg data.
The consensus target price was RM6.53 when Anand cut his target price to RM5.10 apiece from RM6. From RM5.96 per share on Aug 8, IHH fell as much as 24% over two months to RM4.54 on Nov 13, before retracing some of the losses.
At the time of writing, more people were bearish on IHH. Anand is now one of four analysts with a "sell" recommendation. Fourteen analysts are maintaining a "buy" call while four others say "hold". Anand's target price remains below the consensus of RM6.03.
Maybank Investment Bank Research analyst Kevin Wong's call on Padini Holdings Bhd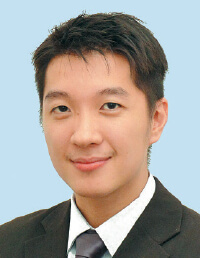 Investors who sold Padini shares when Wong downgraded the stock to "sell" on Aug 7 would have been spared the plunge in its share price. Some RM1.9 billion in market capitalisation was lost when Padini's share price tumbled 45% in just over four months from RM6.13 on Aug 6 to as low as RM3.35 on Dec 17.
Wong was the first among 13 analysts covering the stock to downgrade Padini to "sell", slashing his target price to RM5 on Aug 7 when the stock price was RM5.92 and the consensus target price was RM6.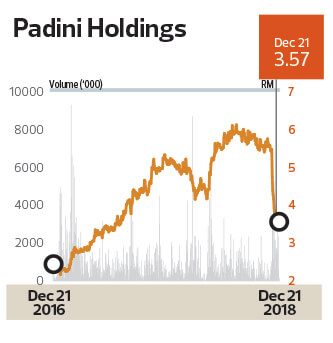 While his recommendation was premised on expensive valuation and not proven correct immediately, investors who had paid attention would have kept profits and be spared from a painful fall. It was only on Nov 29 when Padini reported disappointing earnings for the first quarter ended Sept 30 that investors sold down the stock from RM5.50 levels to about RM3.50 apiece.
A notable mention also goes to AllianceDBS Research's Cheah King Yoong and Kenanga Research's Wan Mustaqim Wan Ab Aziz, who both downgraded Padini on Aug 28 and whose recommendation history looks better than Wong's if we consider a two-year period instead of just 2018.
At the time of writing, Wong had a "hold" call on the stock with a target price of RM4.05. Cheah and Wan Mustaqim, however, say "sell" despite having higher target prices of RM5.05 and RM4.90 respectively, above the consensus of RM4.89, according to Bloomberg data.
Rakuten Trade analyst Vincent Lau's call on Kelington Group Bhd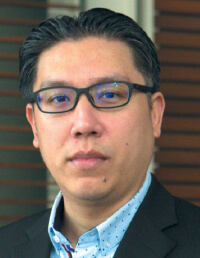 Even at its all-time high of RM1.24 on Oct 5, Kelington Group's market capitalisation stood at just RM317.2 million — too small for many "big boy" investors.
Yet, if Lau is right about Kelington being a beneficiary of China's semiconductor expansion plans and that the recurring income from its growing order book and industrial gas division will help deliver high double-digit earnings growth in 2019 and 2020, it would only be a matter of time before the company with RM53 million net cash becomes big enough for institutions to take a second look.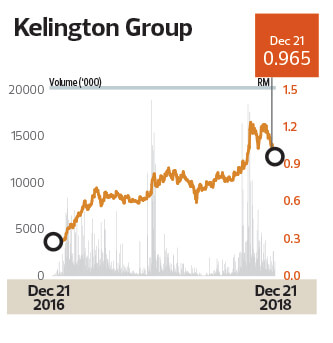 When Lau started coverage on Oct 2, 2017, with a target price of 85 sen, the price of the stock was 60.5 sen — already doubled from the 30-sen levels earlier that year. Still, there was no other analyst coverage, according to Bloomberg data. The price of the stock had already risen to RM1.18 and RM1.41 when two other research houses started coverage a year later on Oct 3 and Nov 9.
As at Nov 26, Rakuten's target price was RM1.38, below the other two target prices of RM1.41 and RM1.60. All three maintained a "buy" recommendation although Kelington had slipped 22% over 11 weeks to 96.5 sen on Dec 21. Will Kelington's new industrial gas plant in Kerteh, Terengganu — located next to Petronas Gas' facilities — slated to come onstream in 3Q2019, renew interest?
CIMB Research analyst Walter Aw's call on Lee Swee Kiat Group Bhd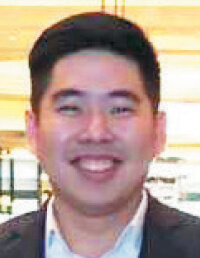 Aw describes Lee Swee Kiat Group (LSK) as "Malaysia's sleeping giant", noting its position as the country's largest natural latex bedding producer, as certified by The Malaysia Book of Records in 2016.
Upon initiating coverage on LSK with a target price of RM1.16 on April 30, when the stock fetched 72 sen, Aw said the company's two new lines increased its annual production capacity by 50% to 6,000 tonnes per annum. He added that this would "cater for increasing orders" and the company was "poised to capitalise" on the growth in global demand for quality mattresses on the back of better purchasing power and health awareness.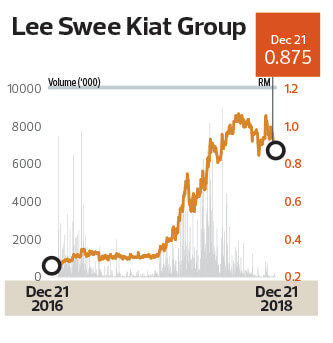 At its peak of RM1.07 on Aug 23, the price of the stock had gained 49% in less than four months from Aw's initiation of coverage date. While LSK's market capitalisation was only RM174.5 million on Aug 23, and the stock is thinly traded with more than 51% equity interest controlled by its largest shareholder, there is no other analyst coverage on the stock with an interesting story. Some may have noted that LSK's clients include Tempur, whose mattress is said to be used in the owner's cabin of the superyacht Equanimity.
It remains to be seen if Aw's target price, which was raised to RM1.57 on Nov 23, is overly bullish even though the stock price has yet to surpass his original target price.
AllianceDBS Research analyst Toh Woo Kim's call on Inari Amertron Bhd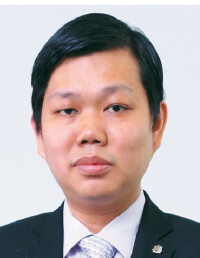 There were already eight "buy" calls on Inari Amertron when Toh upgraded the stock on April 4, as it was trading at RM1.55 apiece. Yet, his timing in 2018 was a lot better than in 2017, given that April 4 was the lowest close for the stock before December this year.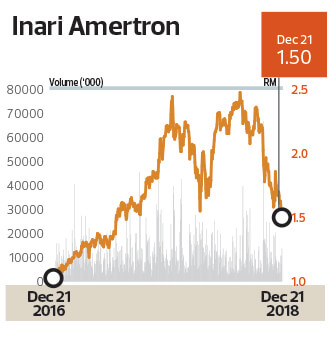 In a note dated April 4, Toh told investors that value had emerged after a sharp pullback in the first quarter and recommended that they bought companies with content gains and visibility into 2H2018. Inari was one of the stocks he upgraded and recommended to "buy on weakness" as he had expected the tech sector "to bottom out in April/May after investors digest weak 1Q2018 earnings and a tepid 2Q2018".
His downgrade of Inari to "fully valued" on Aug 29 — when the stock was fetching RM2.26 apiece, or 46% more over five months — was also timely as the price was just a shade below its year-high of RM2.48 on Aug 9. Only JPMorgan had a "sell" call slightly earlier, on Aug 15, in its initiation report when the stock was fetching RM2.41 apiece, according to Bloomberg data.
With the stock closing at RM1.50 per share on Dec 21, some 21% below Toh's target price of RM1.90 on Nov 27, it remains to be seen if he will continue to be correct going into 2019.
UOB Kay Hian Research head Vincent Khoo and team's call on Scientex Bhd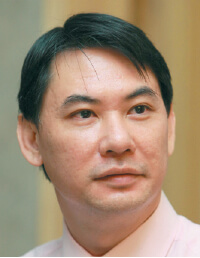 Khoo and his team at UOB Kay Hian Research take the prize for accurately predicting that Scientex's share price had bottomed out earlier this year.
When the team took over coverage on June 21 and upgraded their recommendation from "hold" to "buy", Scientex's share price was hovering at RM6.71 — just a shade above the year-low of RM6.39 on June 13, which was also a two-year low — telling clients that longer-term prospects were promising, attributed to greater economies of scale at its manufacturing segment post-acquisition of Klang Hock Plastic Industries Sdn Bhd and a growing land bank to support the property segment.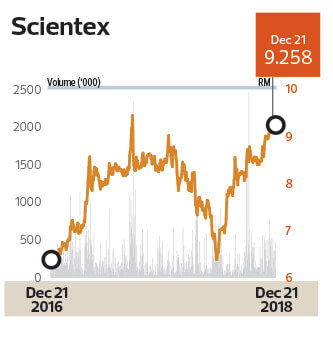 Not only was UOB Kay Hian the first of four houses to upgrade their call to a "buy", its new RM8.20 target price was above the consensus target price of RM7.38. From there, Scientex shares gained about 40% in six months to as high as RM9.38 on Dec 14, and fetched RM9.26 on Dec 21.
At the time of writing, UOB Kay Hian — which notes improved earnings visibility — continued to call a "buy" on Scientex, with the most bullish target price of RM11.04, above consensus at RM9.98 and RM10.41 by the other analyst with a "buy" call. Two others have "hold" calls, with target prices below Dec 21's close of RM9.26.
TA Research analyst Ooi Beng Hooi's call on IJM Corp Bhd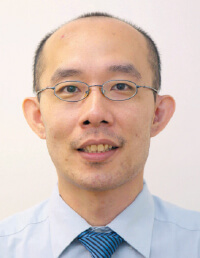 When IJM Corp's 1HFY2018 net profit came in below expectations, Ooi trimmed his forecast and downgraded his recommendation to "sell" on Nov 29, 2017 – the only "sell" call at the time, according to Bloomberg data. Telling clients that the stock was already being fairly valued, he also slashed his target price from RM3.50 to RM2.89 when the stock price was RM2.94, consensus was RM3.71 and the most bullish of 24 analysts valued it at RM4.12.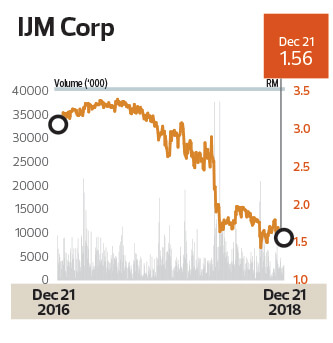 The stock only slipped to about RM2.50 in March, which was when he upgraded the stock to "hold". The real share price slide came post the watershed 14th general election. When downgrading IJM again on May 12, his was the only "sell" call, according to Bloomberg data. The downgrade was part of his review of the construction sector, flagging risks of big-cap construction players being affected by a review of big-ticket projects. Being a toll concessionaire — of the Sungei Besi Expressway, New Pantai Expressway and Kajang-Seremban Highway — IJM faced a double whammy if the government renegotiated concession terms.
Bloomberg ranks him first among 24 analysts covering the stock. At the time of writing, there were five analysts with a "sell" call on IJM. Ooi's RM1.19 target price remains the lowest, significantly below the consensus of RM1.93. Will he continue to be proven right?
MIDF Investment Research analyst Hafriz Hezry's call on Ranhill Holdings Bhd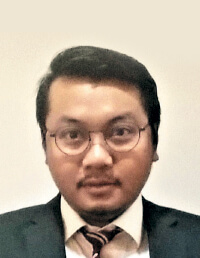 While utility analysts were deliberating on the RM2.55 billion water asset sale from Syarikat Pengeluar Air Sungai Selangor Sdn Bhd to Pengurusan Air Selangor Sdn Bhd, Hafriz unearthed a gem, Ranhill Holdings Bhd.
Ranhill, which gives exposure to water treatment and power generation, was one of the handful of star performers in 2H2018 when equity markets worldwide turned volatile.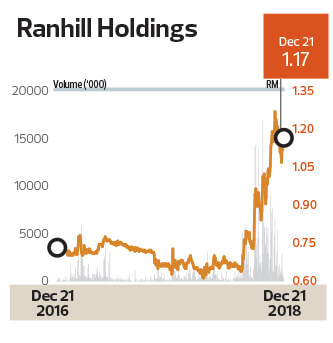 The stock has gained 98.5%, or 41.5 sen, since he initiated coverage on Sept 20, when its price was 75.5 sen.
Hafriz highlighted at the time that Ranhill was a "deeply undervalued utility play paying out solid 8% dividend yields". He sees Ranhill as a proxy to the water sewerage integration drive, expecting double-digit earnings growth to come.
With an 80% shareholding in SAJ Ranhill Sdn Bhd, Ranhill has an exclusive right to treat and distribute water in Johor, the second most populous state with some 3.5 million people. SAJ generates 60% of the group's Ebitda. Its steady earnings have enabled Ranhill to pay regular dividends over the years, making it a haven for investors as the economic climate turns unfavourable.
A notable mention also goes to UOB Kay Hian analyst Chong Lee Len, who also initiated coverage on Ranhill with a "buy" call, about one week earlier than Hafriz.
Nomura Research analyst Ahmad Maghfur Usman's call on Pos Malaysia Bhd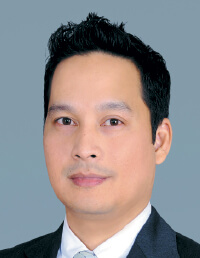 Pos Malaysia Bhd's share price has been on a roller coaster ride over the past three years. Maghfur's timely "sell" call on the postal group should have enabled his clients to earn good returns and exit before the stock skidded on the slippery way down.
A disappointing set of earnings prompted Maghfur to downgrade Pos Malaysia in May 2017, shortly after it hit a high of RM5.51. The postal group's growth in the courier service segment, which had been expected to ride the fast growing e-commence activities, was not that impressive.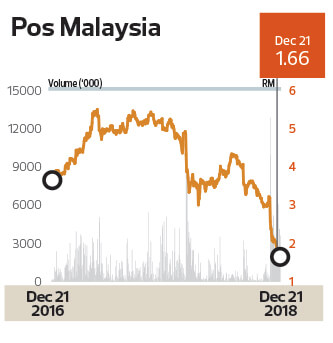 Maghfur's "reduce" call allowed investors time to offload their positions at above the RM5 level before the start of the fall in February this year. He was one of the only two early analysts in town who turned bearish on Pos Malaysia.
He reiterated his "reduce" call throughout 2018. The stock dropped to around the RM3 level and took another round of beating in November, tumbling from RM3.23 to RM1.57, down 51.4% in one month, with RM1.29 billion of market cap wiped out.
Maghfur initiated coverage on Pos Malaysia in October 2016 when the craze for logistics stocks was strong. Investors who have followed Maghfur's recommendations closely should have made a 46% gain although the stock has fallen 67% this year.
Affin Hwang Research analyst Tan Jian Yuan's call on Sapura Energy Bhd and Petronas Chemicals Bhd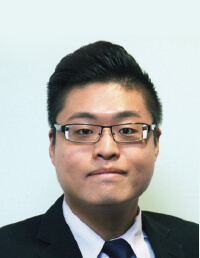 In December 2017, Tan reiterated his "sell" call on Sapura Energy. He slashed his forecast earnings by 93%, noting no signs of improvement in the near term. He highlighted the group's tight cash flow, with an operating cash flow that was only enough to cover interest payments for the nine months ended Oct 31, 2017. The stock was trading near the RM1 level then.
Three months later, after the earnings downgrade, Sapura Energy announced a shockingly big impairment of RM2.25 billion for the fourth financial quarter ended Jan 31, 2018 (4QFY2018).
In late August this year, Sapura Energy announced a massive cash call to raise RM4 billion, which is more than its market capitalisation. The proposed five-for-three rights issue of new shares and proposed issue of Islamic redeemable preference shares almost halved its share price to around 35 sen.
Tan's downgrade call was timely, although he was not the first who had advised clients to part with Sapura Energy shares. His "sell" call came after Sapura Energy's share price had declined from the peak of RM2.06 in April 2017. The call saved his clients from a large paper loss that they would have incurred had they held on to the shares.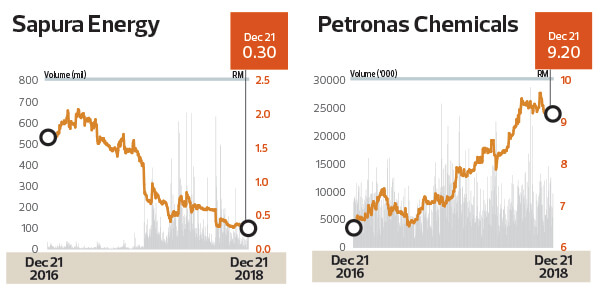 For 2018, it is challenging to make the right "buy" call, given that many stocks have priced in earnings growth expectations while the investment sentiment has turned cautious.
Nonetheless, Tan's "buy" recommendation on Petronas Chemicals (PetChem) has proved to be a good one among submissions to The Edge.
He revised his call shortly after the stock slid below RM7 levels in August last year, in view of its attractive valuation that had already factored in softer earnings. He was among the first few, if not the earliest, to spot the bargain opportunity in Asean's largest petrochemical producer.
Since then, PetChem's share price has rebounded and continued to climb until end-2018. The stock has gained 23.5% since the start of 2018, from RM7.448 to RM9.20 on Dec 21 — which is considered a big jump for a heavyweight blue-chip stock.
Few may know that PetChem has outperformed its siblings that are also listed on Bursa Malaysia. (Petronas Gas Bhd and Petronas Dagangan Bhd are in positive zone with gains of 8.7% and 8.89% respectively year to date.)
In addition, PetChem has paid out about half of its earnings to reward shareholders.
Save by subscribing to us for your print and/or digital copy.
P/S: The Edge is also available on Apple's AppStore and Androids' Google Play.