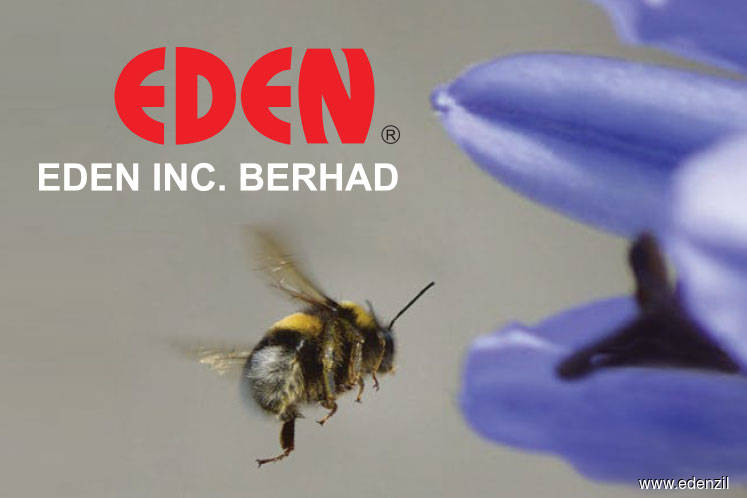 KUALA LUMPUR (March 3): Shares of listed companies linked to newly minted Prime Minister Tan Sri Muhyiddin Yassin — Eden Inc Bhd and Thriven Global Bhd — retreated from their one-year high in morning trade, on profit-taking activities.
At the noon market break, Thriven shares were down two sen or 6.35% to 29.5 sen — after hitting a high of 34 sen earlier — giving it a market capitalisation of RM161.35 million.
Eden Inc shares also slid two sen or 7.41% to end the morning session at 25 sen for a market cap of RM100.84 million. The counter touched its intraday high of 28 sen earlier today.
Eden and Thriven are linked to Datuk Fakhri Yassin Mahiaddin, the son of Muhyiddin. Thriven is a property developer, while Eden is engaged in food and beverage and tourism operations.
The two counters gained over 30% yesterday, following Muhyiddin's swearing-in as Malaysia's eighth prime minister at the Istana Negara on Sunday.
Meanwhile, shares of companies associated with Datuk Seri Anwar Ibrahim — previously touted as the next prime minister candidate — appeared to have stabilised following a sharp sell-off yesterday.
At the noon market break, MUI Properties Bhd shares rose half a sen or 2.63% to 19.5 sen, giving it a market capitalisation of RM148.99 million.
Sister outfit Malayan United Industries Bhd, meanwhile, traded unchanged at 17 sen for a market capitalisation of RM498.54 million, while Pan Malaysia Holdings Bhd slid half a sen or 5.88% to eight sen per share, valuing the group at RM74.31 million.
Datuk Farizon Ibrahim — Anwar's sister — sits on the board of both MUI Properties and Pan Malaysia, according to their websites.