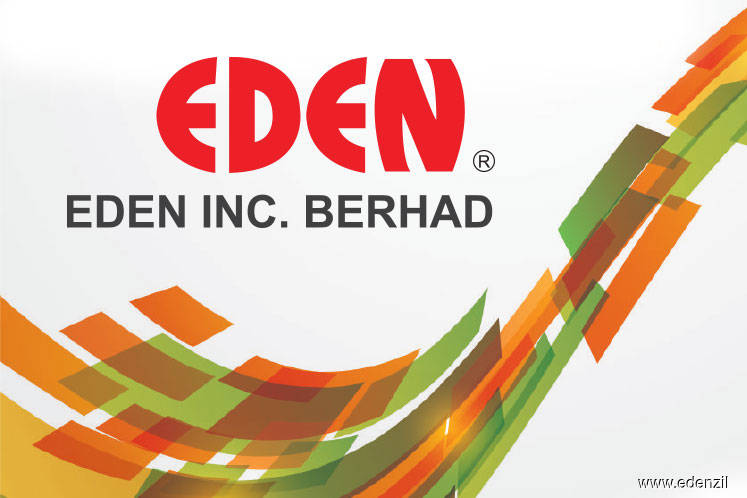 KUALA LUMPUR (Feb 22): Eden Inc Bhd fell 11.11% in active trade this morning after it was slapped with a wind-up petition by the government of Malaysia for allegedly owing the Inland Revenue Board of Malaysia (IRB) about RM3.2 million.
At 9.20am, Eden fell 2 sen to 16 sen with 1.51 million shares traded.
The petition was presented to the High Court of Malaya on Feb 6, 2018 and was served to the company on the February 13, 2018.
Consequently, Eden is to be wound-up by the court  pursuant to Section 466(1)(e) of the Companies Act 2016, and that the cost of the petition will be paid out from the assets of the company.
The income tax debt stated under the petition was mainly resulted from the advance rental income for the period of 10 years between 2013 and 2023 amounting to RM9.8 million received and recognised by Eden as a deferred income in the financial year ended Dec 31, 2013.
In a filing with Bursa Malaysia yesterday, Eden said the petition came as a surprise because the company has been actively negotiating the payment terms with IRB, and it has been making progressive payments to settle the alleged income tax debt. To date, Eden claims that it has paid about RM1.2 million to IRB.
"Unfortunately, a mutual agreement of the terms of the repayment could not be achieved. The repayment required was coincidentally due at a time where the company was faced with challenging operational conditions as the power plants (which is the main income generator for the Eden group of companies) was not fully operational," it said.
Eden said the power plants and transmission lines were affected by the unprecedented floods in December 2014, hence, required extensive repair works which in turn required a a redistribution of its resources to ensure full recommissioning of the power plants.
"The company expects that one of its power plants, namely its Kenerong plant will be fully operational by March 2018 and will result in an additional monthly net inflow to the group of an estimated RM0.5 million," it added.
However, Eden said the amount of the tax debt under the petition has been fully provided for, hence there will not be any financial impact from the proceedings. Operationally, the cash available for the working capital of the group will be reduced by the settlement sum to be paid under the petition, it added.