This article first appeared in The Edge Malaysia Weekly, on March 8, 2021 - March 14, 2021.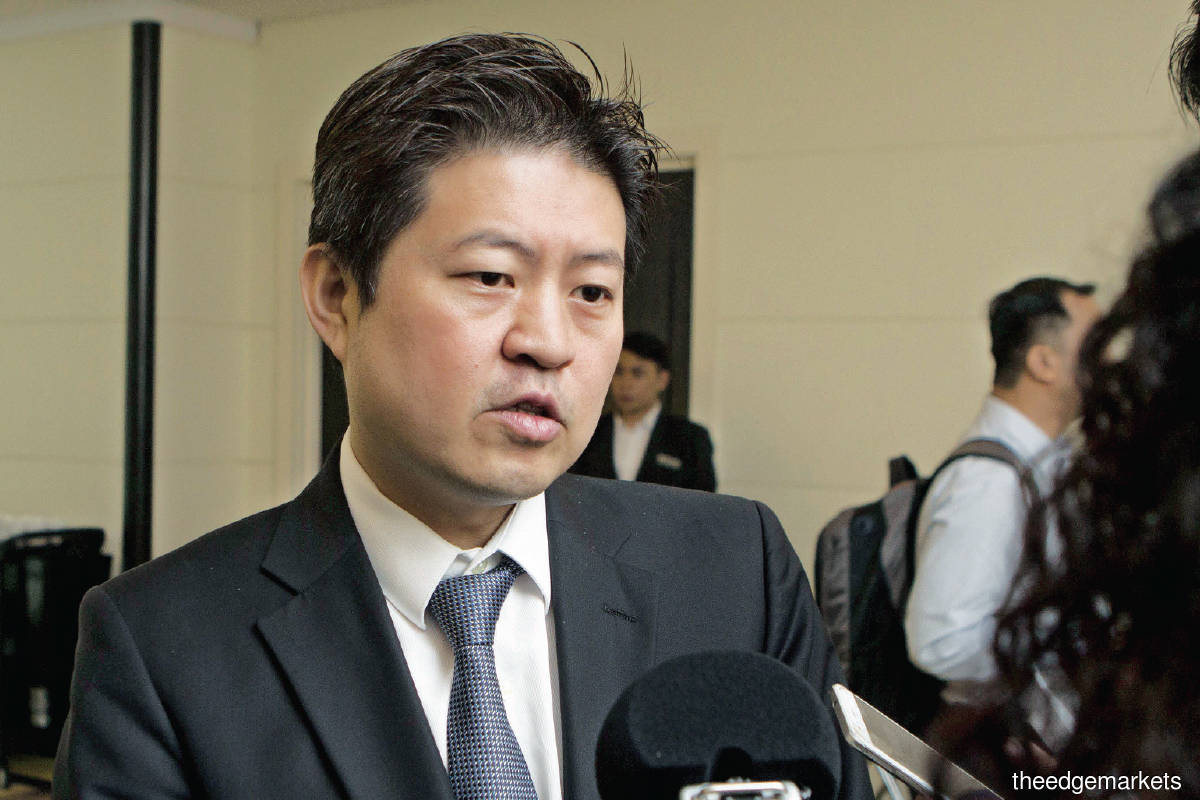 BUSINESSMAN Datuk Eddie Ong Choo Meng — who, in the last few years, has invested in several public-listed companies that manufacture gloves, agrochemicals, furniture, plastic and industrial products — has now ventured into fibre optics.
Last month, Datuk Seri Mukhriz Tun Dr Mahathir, son of former prime minister Tun Dr Mahathir Mohamad, ceased to be a substantial shareholder of Opcom Holdings Bhd — which he co-founded in 1994 — after disposing of 24.63 million shares, or a 15.28% stake, in the fibre-optic manufacturer.
Few are aware that Ong was the buyer of that block of shares, which were acquired at 84 sen apiece, or a total of RM20.69 million, on Feb 10. This made him the largest shareholder of Opcom. Ong is also a major shareholder of listed companies such as Hextar Global Bhd, SCH Group Bhd, Rubberex Corp (M) Bhd and, most recently, SWS Capital Bhd.
The acquisition price for Opcom, however, represents a 25.6% discount to its share price of 62.5 sen last Thursday. The stock had risen to an intraday high of 83 sen on Feb 16. Over the past five years, the shares have traded at between 19.5 sen and RM1.17.
Ong is not too concerned about the share price movements, as he sees value in the company. "We [Opcom] want to expand into 5G. As Malaysia will be doing a lot of cables to push for 5G development and Opcom is the only company that manufactures fibre-optic cables in the country, we are looking at big projects," he tells The Edge.
Ong's representative Teh Li King was appointed to the Opcom board as a non-executive director on Feb 24. Teh is also a director at furniture and plasticware maker SWS Capital, in which Ong has a 14.57% stake.
Opcom saw the emergence of another substantial shareholder in Dynamic Prestige Consultancy Sdn Bhd, which bought 11.07 million shares, or a 6.87% stake, on Feb 24.
Two days earlier, Opcom had proposed a private placement to raise about RM10.8 million to fund future business projects and working capital. "We need more cash reserves to take up bigger projects in the 5G territory," says Ong.
With the cash holdings, the company is looking to diversify its business, he adds without disclosing details. "We are reviewing some proposals right now."
It should be noted that Opcom was in a net cash position of RM20.3 million at end-December 2020. The company has been profitable except for the financial year ended March 31, 2020, in which it incurred a net loss of RM7.9 million, owing to competition from imports and lower order volumes.
For the third quarter ended Dec 31, 2020, its net loss widened to RM1.44 million, from RM697,000 in the previous corresponding period, mainly because of higher operating expenses. For the nine months ended Dec 31, 2020, its net loss narrowed to RM1.46 million, from RM1.95 million.
Ong says the company would have returned to the black had it not been for impairments incurred. "It has become a healthy company with cash holdings of about RM18 million."
In its financial statements accompanying its latest quarterly results, Opcom says it is positive on its fibre-optic cables supply business in view of the government's initiatives such as the National Fiberisation and Connectivity Plan (NFCP), the RM21 billion Jalinan Digital Negara (Jendela) and the recent launch of the MyDIGITAL Blueprint.
Ong made the headlines in 2017 when he and his father, Datuk Ong Soon Ho, took over listed competitor Halex Holdings Bhd, later renamed Hextar Global. The agrochemical product manufacturer's share price has since doubled to RM1.27 last Thursday.
Ong is executive director of Hextar Global and holds a direct and indirect stake of 3.81% and 62.6% respectively in the company. Prior to the corporate exercise, he was running the country's largest pesticide producer, Hextar Holdings Sdn Bhd.
In a Feb 23 note, PublicInvest Research says it maintains its "outperform" call on Hextar Global, with a target price of RM1.30. "We continue to like its prospects, with scope for growth and upside still ample, even though it is already the market leader in the domestic agrochemical space. We gather activity on the acquisition front will pick up this year."
Ong is also non-executive director at SCH Group, in which Hextar Global has an indirect stake of 30.91%. SCH, an industrial product supplier, recently obtained shareholders' approval for a name change to Hextar Industries Bhd, a 3:1 share consolidation and a rights issue to raise up to RM155 million.
Meanwhile, Ong's investment in Rubberex has come under the spotlight as the glove sector has been battered by weak investor sentiment amid hopes of a global economic recovery. He says he remains committed to his investment in Rubberex. "The company is still very healthy. If you talk about the share price, then the sentiment is not so optimistic because of the vaccine rollout."
Having emerged as a major shareholder of Rubberex a year ago, Ong's shareholding in the company has increased to slightly more than 50% through Hextar Rubber Sdn Bhd. He first emerged as a major shareholder of Rubberex with a direct stake of 26.68% on Feb 28, 2020, before raising it to 32.5% on April 16 last year.
Ong, 43, has a bachelor's degree in business from the Royal Melbourne Institute of Technology in Australia. He started his interior design business in 1999 at the age of 20. A year later, he ventured into a new business by acquiring a juice brand. However, the businesses wound up a few years later, owing to the impact of the Asian financial crisis, and he decided to join his father's company, Hextar Holdings.