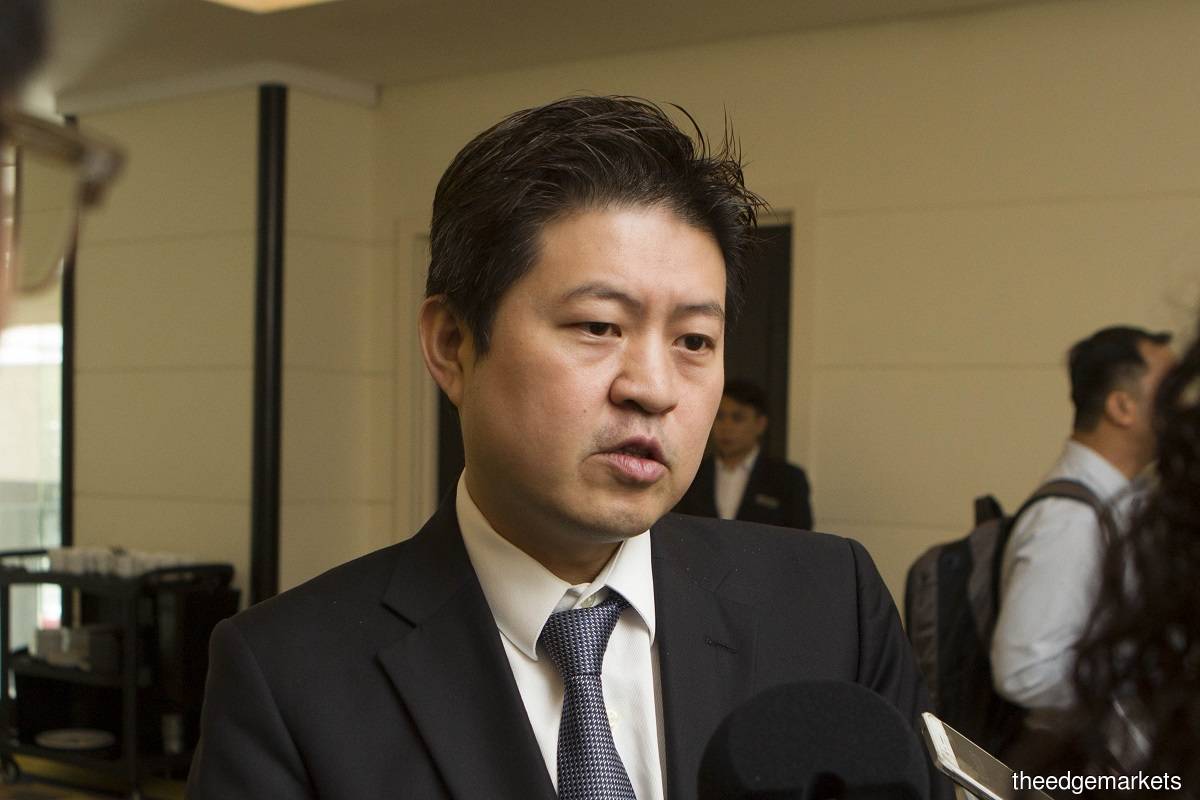 KUALA LUMPUR (Aug 8): Hextar Industries Bhd, formerly known as SCH Group Bhd, is buying a 100% stake in a fertiliser manufacturing business from its major shareholder Hextar Holdings Sdn Bhd for RM480 million, which will be settled by an issuance of new shares.
Hextar Holdings, which owns a 45.7% stake in Hextar Industries, is 64.7%-owned by Datuk Eddie Ong Choo Meng, together with his parents Datuk Ong Soon Ho (23.9%) and Datin Teoh Siew Yoke @ Teoh Siew Chin (11.4%).
Hextar Industries said it will issue 1.6 billion new shares at 30 sen each to Hextar Holdings for the acquisition of Hextar Fertilizers Ltd, which is involved in manufacturing, formulation, distribution and trading of a wide range of fertilisers.
The new shares will increase the Ong family's shareholding in Hextar Industries to 77.3%, requiring them to extend a mandatory general offer to acquire the remaining shares in Hextar Industries not already owned by them at 30 sen apiece.
In comparison, the stock closed at 36 sen on Monday, up three sen or 9.09%.
Hextar Industries' closing price values the group at RM413.04 million. The counter has more than doubled year-to-date.
These new shares are priced at a discount of between 8.8% and 13.6% to Hextar Industries' last market price as of Aug 5, as well as its five-day to six-month volume weighted average market price (VWAMP).
The issue price of 30 sen per share is, however, a 14% premium to the stock's 12-month VWAMP of 26.31 sen.
Subsequent to the acquisition, the Ong family's 77.3% stake would not comply with the minimum 25% public shareholding spread requirement by Bursa Malaysia.
Hence, Hextar Industries said in its stock exchange filing on Monday that the Ong family will conduct a private placement to pare down their ownership by placing part of their shares to independent investors to be identified later.
Hextar Industries said funding the acquisition by issuance of new shares would help it conserve cash for working capital purposes for existing business or to pursue other business opportunities.
Hextar Industries' cash and bank balances, together with fixed deposits with licensed banks, stood at RM49.29 million as at May 31, 2022, up from RM16.31 million as at the financial year ended Aug 31, 2021 (FY21).
The group said this acquisition represents a strategic investment that is in line with its long-term plan of growing its fertiliser business.
Currently, Hextar Industries said its fertiliser business serves mainly the Sarawak market, and the acquisition of Hextar Fertilizers will provide immediate presence and distribution coverage in Peninsular Malaysia and Sabah.
"The proposed acquisition will enable both Hextar Industries and Hextar Fertilizers to leverage on their combined strengths in relation to key management team experience, market position, production capabilities and their respective business relationships with industry stakeholders," the stock exchange filing read.
Hextar Industries said the Ong family will provide a cumulative two-year profit guarantee of RM94 million for this year and the next.
Hextar Fertilizers recorded a profit after tax of RM48.16 million last year, up 31.6% from RM36.59 million in 2020, while revenue grew 23.7% to RM611.39 million from RM494.43 million.
In comparison, Hextar Industries posted a net profit of RM1.92 million for FY21 versus a net loss of RM7.89 million for FY20, while revenue inched up 1.4% to RM123.04 million from RM121.29 million.
Hextar Industries also said it has to continuously seek its shareholders' mandate for the renewal of recurrent related-party transactions with Hextar Fertilizers.
With the acquisition, it will eliminate conflict of interest arising from the involvement of the Ong family, and the group will no longer be required to seek shareholders' mandate for fertiliser-related transactions between both parties.
Hextar Industries said M&A Securities has been appointed as the principal adviser for the proposed acquisition, and Malacca Securities Sdn Bhd has been appointed to act as independent adviser.
The group said the acquisition is expected to be completed in the fourth quarter of this year.