This article first appeared in The Edge Financial Daily, on July 18, 2019.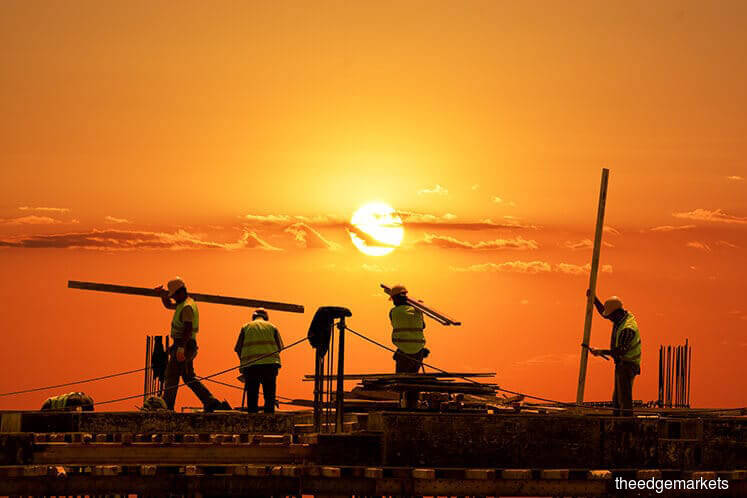 Construction sector
Maintain neutral: The East Coast Rail Link (ECRL) is scheduled for relaunch on July 25, said Transport Minister Anthony Loke. This is good news in terms of getting the project off the ground following the signing of the supplementary agreement (SA) between Malaysia Rail Link (MRL) and China Communications Construction Co (CCCC) in April this year. The planned relaunch follows the prequalification rounds at end-May 19, which attracted an overwhelming 1,321 submissions across all levels of contractors. MRL and CCCC will proceed with the shortlisting process prior to the first round of tenders at end-3Q19.
Based on our industry checks, we have estimated that the total value of ECRL civil works to be between RM22 billion and RM26 billion, being 50-60% of total project cost of RM44 billion. Based on the 40% portion of civil works for local contractors and after including the 50km spur lines, we arrive at an estimated range of RM9 billion-RM11 billion. The balance RM13 billion-RM16 billion of civil works is to be directly undertaken by CCCC. We understand the overall civil works is divided into three revised sections, two of which require realignment and approvals for the new railway scheme by 1Q20F, while one section can begin implementation immediately, for example in 2H19F.
In 2H19, we expect local contractors to focus on the tenders for section B (223km, Dungun-Mentakab) of the ECRL, which we estimate to be worth RM3 billion-RM4 billion, based on the 40% share of civil works available to be tendered by listed and unlisted local contractors. While the tender rounds are likely to be fairly competitive, we believe selected rail players with track records would emerge as potential contenders.
Under our coverage, IJM Corp Bhd, WCT Holdings Bhd, Sunway Bhd (via unit Sunway Construction Bhd), and Muhibbah Engineering Bhd (for noise barrier packages) could emerge as potential beneficiaries of section B, or the incoming tenders of other sections in 2020, in our view. We maintain our "neutral" sector rating pending more details of the ECRL's roll-out plans post relaunch as positives of the ECRL's revival are largely in the price. Upside risk is larger-than-anticipated contract wins for certain contractors. Downside risk is delays in awards. — CGSCIMB Research, July 17