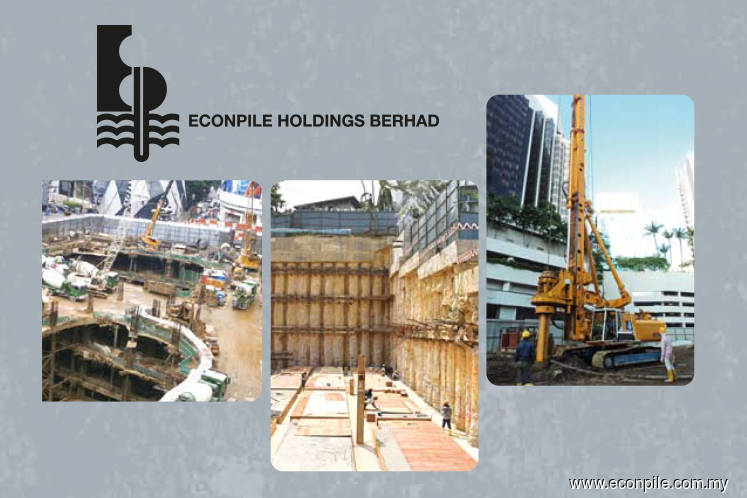 KUALA LUMPUR (Nov 16): Specialist piling firm Econpile Holdings Bhd has secured its first light rail transit (LRT) contract to undertake piling and infrastructure works for the LRT Bandar Utama-Klang line (LRT3) worth RM208.7 million.
Its wholly-owned unit Econpile (M) Sdn Bhd received the letter of award (LoA) for the job from Gabungan Strategik Sdn Bhd — the construction unit of Gabungan AQRS Bhd — on Nov 15.
Econpile said it will undertake the bored piling and general infrastructure works from Bandar Utama, Petaling Jaya, to Johan Setia, Klang, under the "GS04 Guideway, Stations Park and Ride, Ancillary Buildings and Other Associated Works" package.
"This award further solidifies our place as one of the leading piling players in Malaysia," said Econpile executive director and group chief executive officer Raymond Pang in a statement.
"Having done multiple works for the Klang Valley Mass Rapid Transit 2 (KVMRT2), we are proud for the opportunity to play a role in the urbanisation of Klang Valley's transportation sector as part of Malaysia's Urban Rail Development Plan," said Pang.
Along with this contract, Econpile has secured three other contracts totalling RM274.7 million in its financial year ending June 30, 2018 (FY18).
"With this new contract, Econpile's current order book stands at RM1.2 billion which is estimated to be recognised over the next two to three years," said Pang.
According to the company, the LRT3 line stretches 37km from Bandar Utama to Johan Setia and features 26 stations, of which 25 are elevated and the remaining one an underground station.
"The overall duration of the contract is approximately 34 months," it said.
Econpile shares slid 1 sen or 0.33% to close at RM3.02 today after 2.09 million shares traded, giving the piling firm a market capitalisation of RM1.62 billion. Year to date, the stock has climbed 65%.