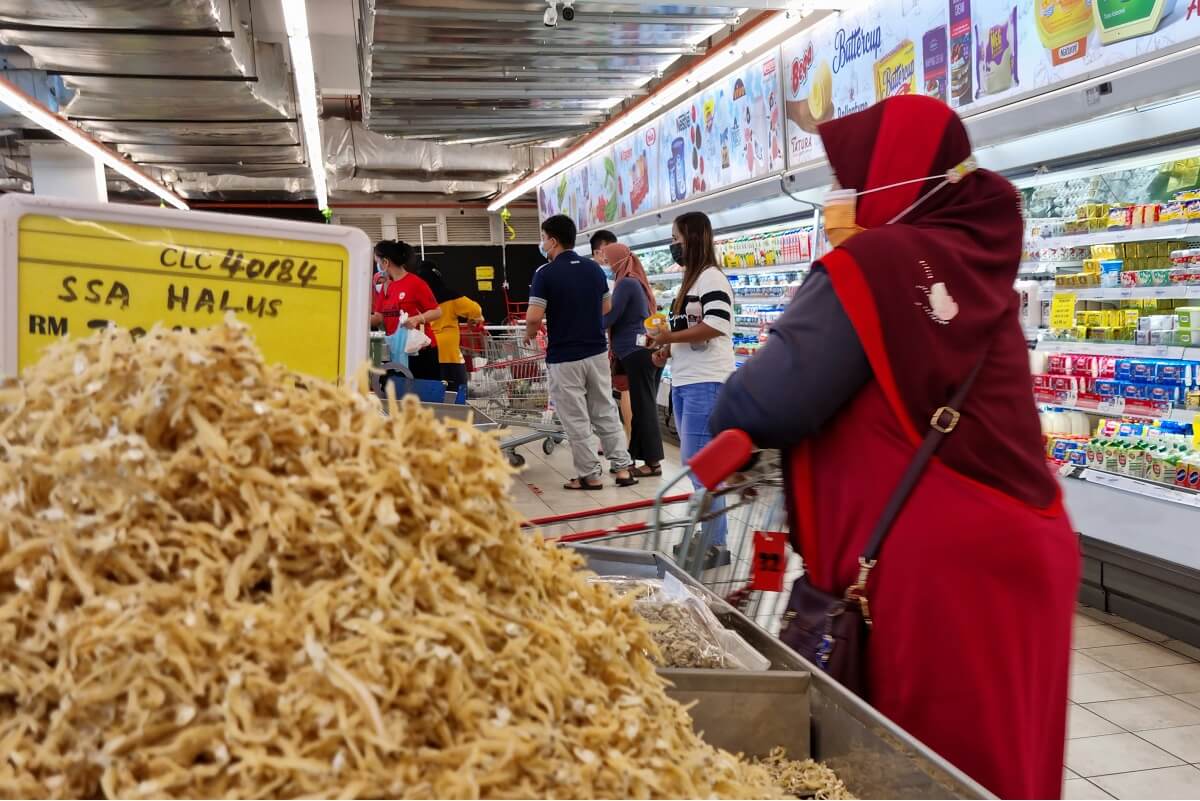 KUALA LUMPUR (Sept 24): Economists maintained their Consumer Price Index (CPI) forecasts this year at 2.2% to 2.3%, after Malaysia's August inflation rose 2% year-on-year.
MIDF Research said in a note today that the inflation rate in August was in line with its expectations.
"The rate of inflation is the slowest in five months, as CPI inflation had been moderating from the recent high of 4.7% in Apr-21, partly due to higher base.
"The slower inflation was mainly due to the lower inflation for prices of transport; foods, beverages and tobacco; and housing and utility," it said.
MIDF however noted that there was still upward pressure from higher fuel-related prices.
"Inflation for the fuel and lubricating equipment remained high, accelerating to 22.7% year-on-year (y-o-y) in Aug-21 (Jul-21: 21.8% y-o-y).
"Despite the cap on the retail fuel prices, the current level of RON95 and diesel prices remained higher than last year," it said.
The research house maintained its forecast for CPI inflation to be at 2.3% this year (2020: -1.1% y-o-y).
"The main source of price pressure will come from cost-push inflation as the ongoing supply constraints resulted in rising input," it said.
It also noted the latest producer price index inflation continued to be higher than CPI inflation, signalling continued pressure on suppliers to pass some of the cost increases to end-consumers.
"Going forward, we foresee inflation will stabilize around the current level; the diminishing base effect will be balanced by rising cost and recovering demand," it said.
Meanwhile, Alliance DBS Research said in a note today that Malaysia's headline inflation is expected to gradually pick up in the near term, in view of the easing of lockdown measures and increasing people mobility.
"This should be further boosted by pent-up demand, resumption of business activities, and stabilisation of commodity prices.
"Hence, we maintain our full-year 2021 headline inflation at 2.2% y-o-y," it said.
According to the research house, August inflation came in slightly lower than the Bloomberg consensus estimate of 2.2% y-o-y, largely attributed to the dissipating low base effect in the preceding year, with growth continuing to normalise across most of the segments.
RHB Investment Bank also said in a note today that the momentum of August CPI inflation continues to moderate as utility bill discounts keep price growth low.
However, he noted that underlying price pressures remain resilient, with core CPI momentum still positive.
"In the short term, inflation should taper down aided by temporary utility bill discount and dissipating base effect. Meanwhile, the pass-through effect from higher fuel prices seemed to have been muted," he said, adding that CPI inflation should head towards 2% y-o-y towards the end of the year.
"On the other hand, there is a risk of stronger inflationary pressure in the medium term as rising consumer demand following the reopening could push up service-related prices.
"However, it is still too early to say how this will shape inflation going forward," he said.
Read also:
Malaysia's August inflation at 2% year-on-year amid transport, food price increase