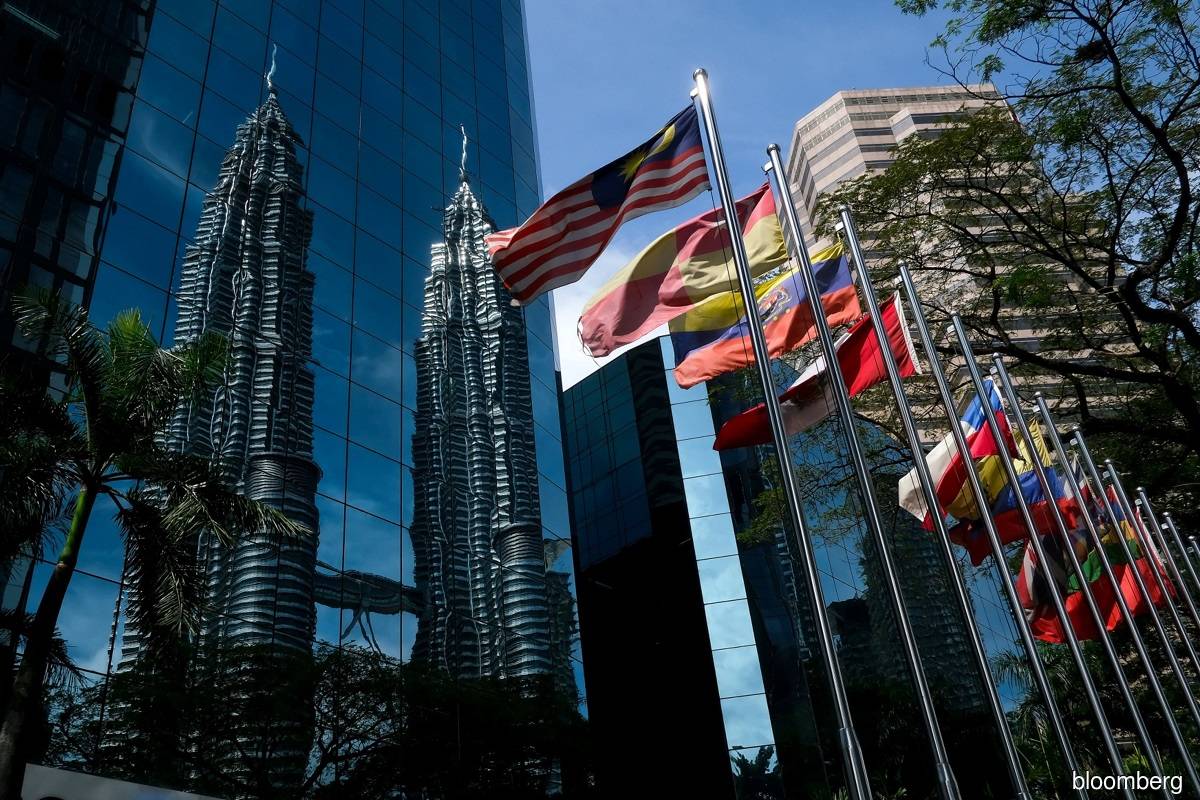 KUALA LUMPUR (Dec 12): Economists expect a further slowdown of industrial production growth until year end and into the first half of 2023 (1H2023) due to the ongoing slowdown in global growth.
The cautious outlook also considered the impact of tightening financial conditions, which should weigh on Malaysia's trade and manufacturing performance in early 2023.
"Our cautious outlook is driven by the ongoing slowdown in global growth and the impact of tightening financial conditions, which should weigh on Malaysia's trade and manufacturing performance in early 2023," said RHB economist Chin Yee Sian in a research note on Monday (Dec 12).
He added industrial production index (IPI) will also be expected to be dragged by sluggish global market conditions and muted customer demand.
"The S&P Global Malaysia Manufacturing purchasing managers index (PMI) slipped further to 47.9 points in November versus 48.7 points in October on slower export orders.
"Besides that, muted demand conditions have led the firms to scale back the input buying as well. We maintain our full-year industrial production growth at 7.3% year-on-year (y-o-y) for 2022," said Chin.
In a statement on Monday, Chief Statistician Datuk Seri Dr Mohd Uzir Mahidin of the Department of Statistics Malaysia (DOSM) said Malaysia's IPI grew by 4.6% in October, supported by expansion in the mining and manufacturing sectors.
He said the "moderation in growth" came after double-digit growth for four consecutive months and the high base index recorded forhe same month a year ago.
MIDF Research also foresees slower production growth next year due to concerns over possible recession risk especially in advanced economies as demand conditions are expected to soften.
This is due to aggressive policy tightening by major central banks.
IPI growth averaged at +7.5% for the first 10 months of this year.
"In view of slowing exports and production in regional countries and signs of weaker demand from major trading partners, we opine IPI growth to continue moderating in the near term.
"In contrast, we expect growing domestic demand will continue to support production in domestic-oriented sectors. Overall, we maintain our projection for IPI growth unchanged at +6% for this year," said MIDF Research in a note.
It further stated that IPI growth also started to turn negative in some countries with global manufacturing dropping to 49.4 in October 2022.
IPI started to fall in selected economies, such as Thailand, Taiwan, South Korea and Singapore.
"Like Malaysia, IPI growth in the US and Japan also registered a more moderate growth in October 2022. This signals output growth slowed down as new orders softened. The latest global manufacturing PMI also suggests the weakening trend will continue as the index fell further to 48.8 in November 2022, with countries reporting slowing growth in new orders and production," the research outfit stated.
MIDF added that the weaker growth in China following prolonged lockdowns and strict Covid-19-related policies would likely exacerbate the weaker momentum in regional production and trade activities, particularly in the final two months of 2022.
"In addition, we expect global businesses will also make adjustments in anticipation of weaker demand outlook following aggressive policy tightening in major economies," it added.
According to the DOSM, momentum-wise, manufacturing activities slowed amid reduced output from export-oriented and domestic-oriented industries, where industrial output declined by 1% month-on-month (m-o-m) in October versus m-o-m growth of 1.3% in September.
By industry, the export-oriented sector grew by 5.0% y-o-y (September: 10.1% y-o-y), contributed by the manufacture of coke and refined petroleum products, manufacture of computers, electronics & optical products and manufacture of electrical equipment.
Meanwhile, the domestic-oriented industries increased by 2.5% y-o-y (September: 11.2% y-o-y), mainly supported by the manufacture of fabricated metal products, manufacture of food processing products and manufacture of other non-metallic mineral products.
The IPI for January-October 2022 recorded a 7.5% expansion versus the same period a year earlier, supported by the manufacturing index (+9.1%), electricity (5.4%), and mining (2.3%).