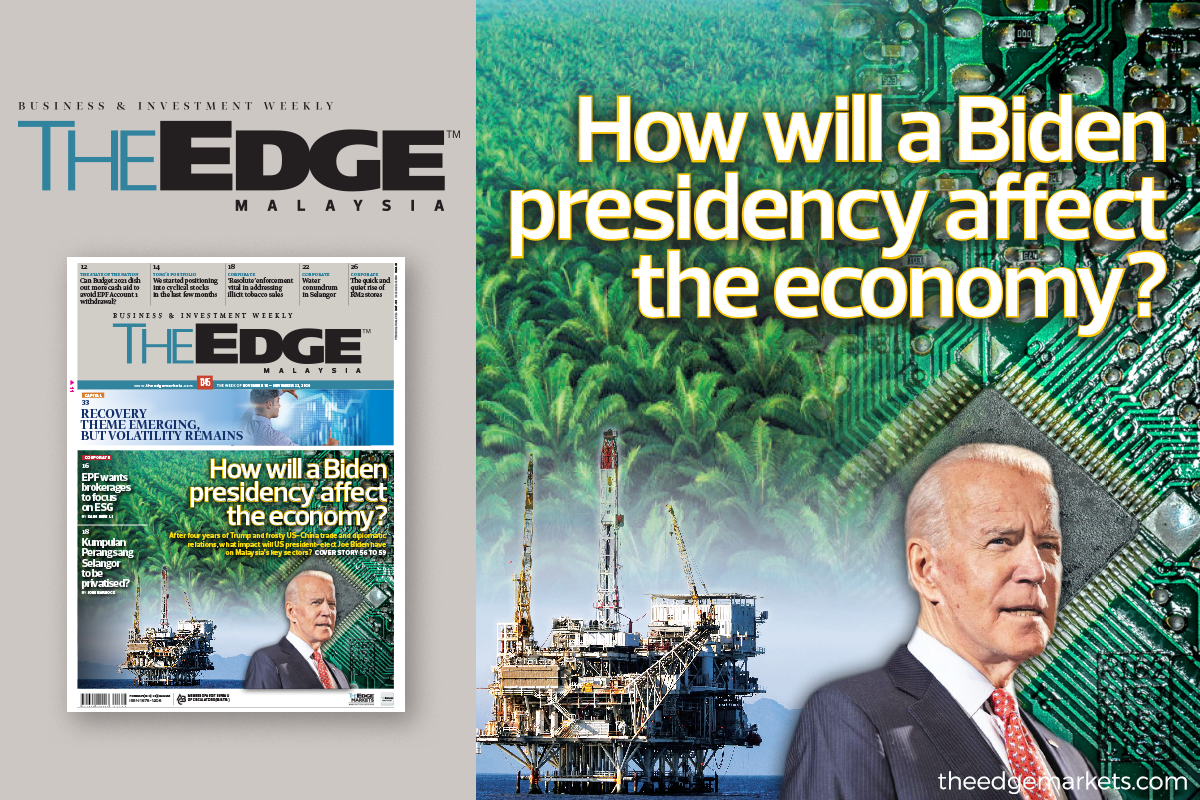 KUALA LUMPUR (Nov 14): After four years of US President Donald Trump, the world, sans the Trump administration and hardcore supporters of the Republican Party, are ready to embrace change under the leadership of president-elect and Democrat Joe Biden and his administration.
If Biden were indeed to be in the Oval Office come Jan 20, he will be a president for unprecedented times, facing the mammoth task of tackling the Covid-19 pandemic, the seriousness of which Trump has repeatedly downplayed.
With that gargantuan responsibility in hand, how will the Biden presidency impact the US economy, and what would be the spillover effects on its major trading partners in Asia, including Malaysia? 
We speak to experts who weigh in on how a Biden presidency and the return of a Democrat president could impact the handling of the coronavirus pandemic, the road to economic recovery, what it means for fiscal stimulus and monetary policy, as well as their take on what kind of relationship we can expect the Biden administration to have with the US Federal Reserve (Fed).
In our accompanying stories, we look at the new tech war narrative in a post-Trump era, in particular where is the global semiconductor industry headed now with the Biden administration, and its impact on the Malaysian tech sector.
We also look at what kind of impact the Biden administration will have on the oil and gas (O&G) sector, and how the US-China trade war narrative would look like with Biden as he seeks to bring the US back into multilateralism and greater international cooperation.
Lastly, we also speak to experts on what kind of approach the Biden administration could take when it comes to South China Sea politics.
 Get the full story in this week's issue of The Edge Malaysia.