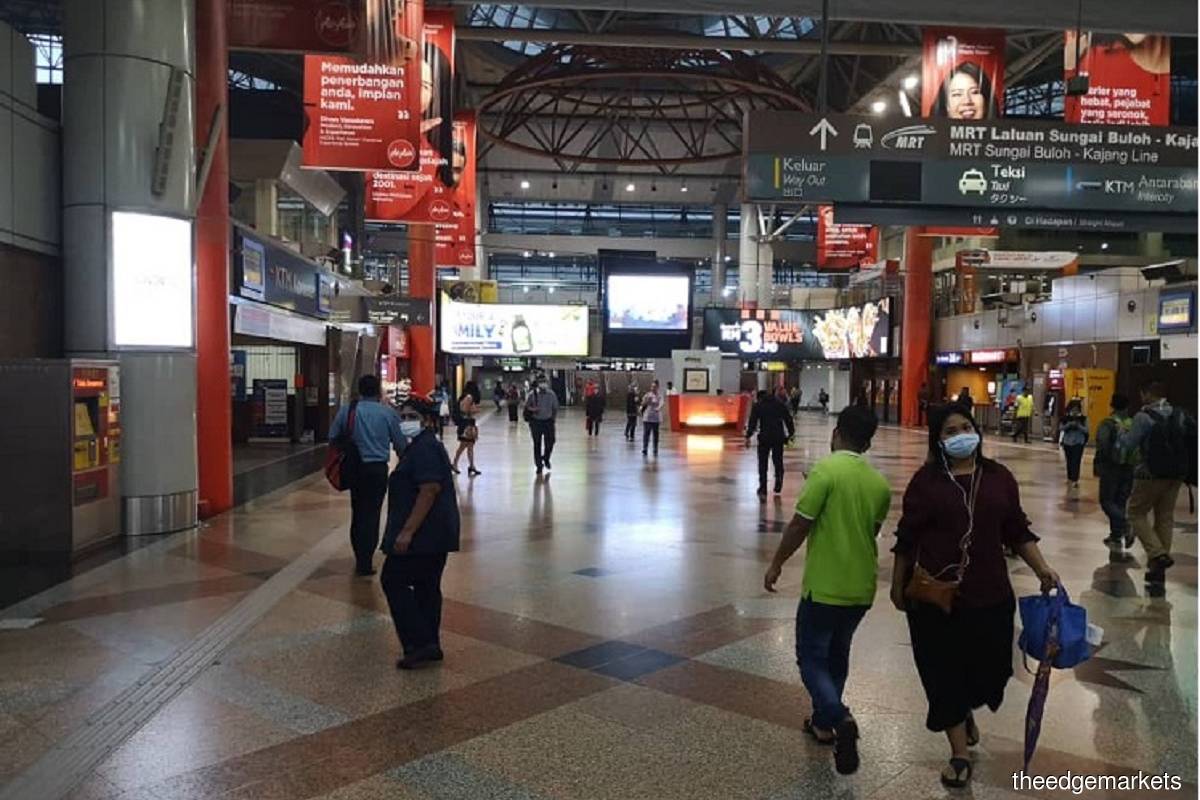 KUALA LUMPUR (Nov 16): CGS-CIMB Securities Sdn Bhd said the country's economic growth is likely to recover strongly in 2021, with Bank Negara Malaysia (BNM) revising its gross domestic product (GDP) forecast to between +6.5% and +7.5% from +5.5% to +8% on the back of fiscal and monetary stimulus tailwinds.
The research firm said while the economy will likely trail its pre-Covid-19 trend until 2021, the recent BNM policy statement indicated that current monetary settings were adequately supportive.
"We reiterate our end-2021 overnight policy rate (OPR) forecast of 1.75%, implying an extended hold in the benchmark interest rate.," it said in a research note.
However, CGS-CIMB said the ongoing implementation of the second round of the conditional movement control order (CMCO) since Oct 14 is likely to keep Malaysia's economy in contraction in the fourth quarter of 2020 (4Q20).
Meanwhile, Maybank Investment Bank Bhd (Maybank IB) maintained its "conservative" annual real GDP forecast of -5.4% for 2020 and +5.1% for 2021 as outlook depends on pandemic, politics and policy.
Chief economist Suhaimi Ilias said Malaysia's quarterly real GDP trend so far this year was in line with that of major, large emerging and other regional economies.
He noted that the implied 4Q20 GDP forecast for Malaysia at -2.8% year-on-year reflected "speed bumps" in recovery process amid the Covid-19's third wave and second round of the CMCO since mid-October 2020 that was extended until Dec 9, 2020.
The second round of the CMCO currently involves nine states and three federal territories that account for 84% of Malaysia's GDP. 
"Our 2020 forecast implies 4Q20 real GDP will shrink by -2.8% year-on-year although it will continue to expand by non-seasonally adjusted +2.6% quarter-on-quarter.
"The figure also assumes the economic impact of current CMCO is less severe than MCO, as BNM estimates that the GDP loss from current CMCO is between RM17 billion and RM22 billion, compared with RM30 billion and RM40 billion during MCO," said Suhaimi.