This article first appeared in The Edge Financial Daily, on August 29, 2018.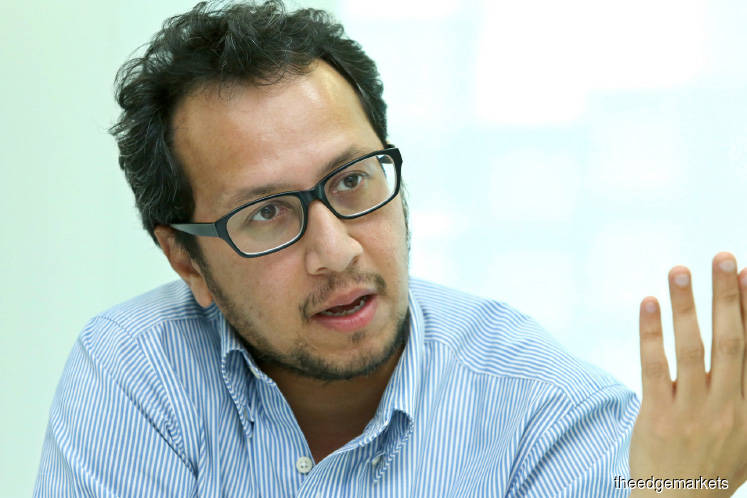 KUALA LUMPUR: Newly appointed economic adviser to the prime minister, Dr Muhammed Abdul Khalid, is a man of "utmost integrity" and a "great defender of the poor", according to academician Edmund Terence Gomez.
"He knows the issues and he is a man who is concerned about the B40 (bottom 40% group)," said Gomez, who is professor of economics and administration at Universiti Malaya.
"It's good that the prime minister has someone like Muhammed sitting next to him, telling him 'Pay attention to the rural poor. Pay attention to inequality.' Because the problems which we are facing in this country about wealth inequalities, and wealth inequalities among bumiputeras are becoming serious," he said.
Gomez was responding to a question about his views on the appointment of Muhammed to the position at the launch of his report on government in business.
Reference had been made to Muhammed's relationship with former head of the Council of Eminent Persons (CEP), Tun Daim Zainuddin, with whom he is related by marriage.
"Let's judge him on what he did, not on who his sister married," Gomez said.
Muhammed was most recently head of the secretariat to the CEP. He was a director of Khazanah Research Institute and previously head of economics at the Securities Commission Malaysia. He was also a senior analyst at the Institute of Strategic and International Studies.
On top of that, he has also been a consultant for the World Bank, United Nations Development Programme, United Nations Children's Fund, and United Nations Economic and Social Commission for Asia and the Pacific.
Muhammed holds a PhD (magna cum laude) from the Institut d'études Politiques de Paris, has a Master's degree in Economics from University of Malaya and a Bachelor of Science degree from the University of Southern California.
He is currently managing director and chief economist at DM Analytics Malaysia and author of bestselling book The Colour of Inequality published in 2013 that looks into Malaysia's distribution of wealth or assets instead of income.
Lauding the book and Muhammed's work on inequality, Gomez highlighted that affirmative action has not resolved the issue of poverty among the bumiputera demographic.
"If you visit Kelantan, Terengganu and Sabah, [you can] look at the scale of poverty. The problem is [that] these policies were well intended but badly implemented. So I will be looking to Muhammed [on this]," Gomez said.