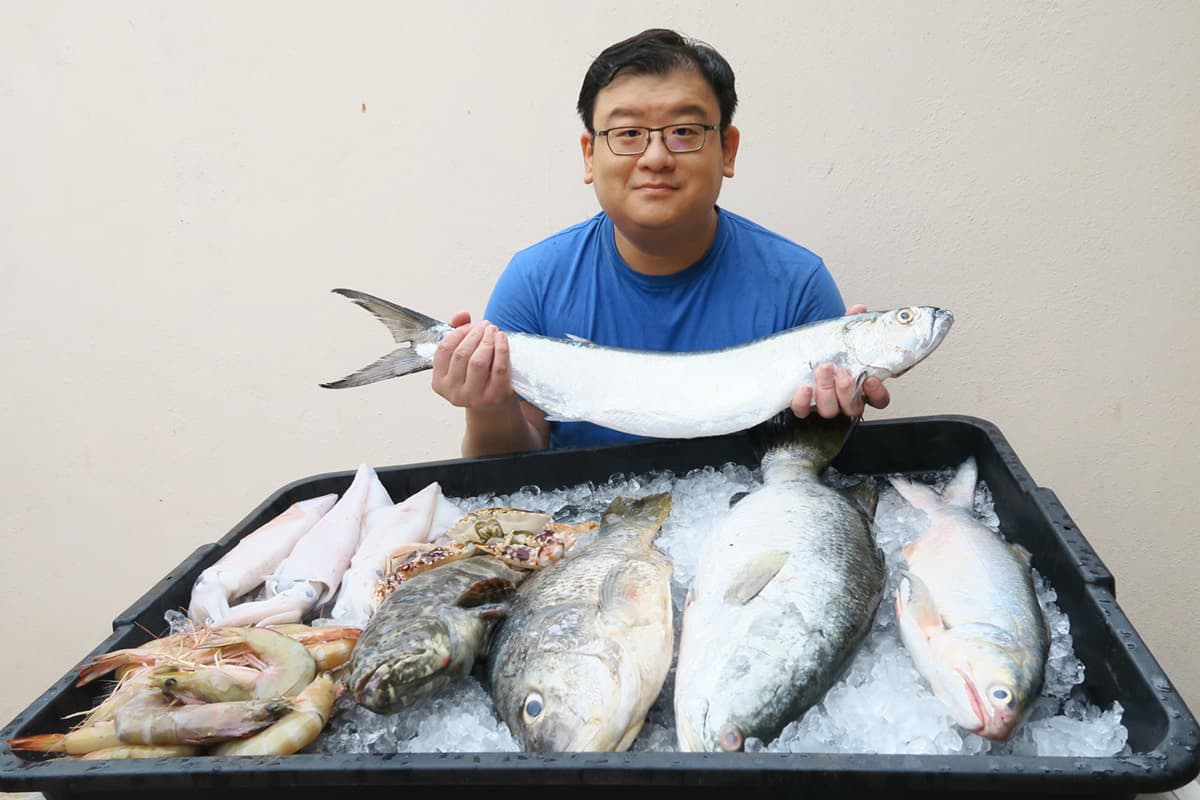 In 2013, when Benny Tan Chun Lit began selling fresh seafood online, he met with a lot of resistance from customers. "The first month was quiet. It was very challenging because we were the first to start selling seafood online. This was a new concept for people as it was the norm to go to wet markets to buy fresh seafood. People want to see, touch and smell the seafood before buying," he says of the start-up MySeafoodMart.com.
Despite the resistance, Tan pushed on because he believed that taking the seafood business online would close the gap between the fisherman and the consumer so people could have the freshest catch.
Tan always had fresh seafood on the table because his uncle owned a fishery. "So, I wondered why the seafood sold in wet markets and supermarkets were not as fresh. After some research, I found out that the seafood sold in these places is either imported from neighbouring countries such as Indonesia or local seafood that is at least one to two days old because the seafood would have to go through a middleman and a distributor," he says.
This is the way fish has been sold and distributed for years. Even his uncle, whose fishery in Pulau Ketam comprises five trawler boats and a special farm dedicated to the rearing of the dragon grouper, did a brisk trade in bulk sales to wholesalers and middlemen.
Tan, who was working as an e-commerce manager at a local supermarket at the time, convinced his uncle to give him the opportunity to digitise the business — not only to offer fresh seafood to consumers but also to expand the customer base. "All the seafood is from our daily catch, caught by our own boats, so we can guarantee that the seafood is chemical-free [and preservative-free]," says Tan.
His uncle gave him a few months to try it out. It was either make it or break it for Tan, who had quit his job at the supermarket.
His website began life as a simple e-commerce shopping cart. One of the first things he did was to build customers' trust by providing cash on delivery and offering a 100% money-back guarantee.
Customers in those early years were primarily seafood lovers who appreciated the freshest fare. Over the years, the customer profile has evolved, says Tan.
"Today, it is almost a mass market. But many of our customers are those who are concerned about the preservatives that may be used in the seafood sold at markets or supermarkets, especially families with young children. We have been fortunate to have very supportive regular customers who help us promote our seafood by word of mouth."
The Covid-19 pandemic and Movement Control Order (MCO) have helped drive sales on the portal. "As everyone was restricted from going out and they had to rely on delivery services, we received many orders from our home consumers. We were running at maximum capacity every day during the early stages of the MCO period," says Tan.
Sales jumped by "a few hundred percent". This has been a boon because the fishery's bulk sales business was adversely affected by the closure of morning and night markets as well as restaurants.
In the seven years since the online business was launched, the website has undergone several changes. It has been revamped a few times to give it a fresh look and new features such as a blog and delivery slots have been added to ensure that the buying process is smooth.
Buying seafood on the portal is fuss-free. Customers have a choice of fresh fish and shellfish as well as a limited selection of frozen seafood. Using insights from the fishermen, the portal is updated regularly with seasonal catches. All the fish sold have the scales and guts removed. For some of the fish, customers can decide how to have it cut (fillet or block cut). This is a big plus for those who are squeamish about handling and preparing fish.
All of the day's fresh catch is cleaned and packed in styrofoam boxes, according to the customers' orders, in Pulau Ketam itself before being sent to Port Klang. From there, the boxes are picked up by MySeafoodMart.com's delivery partners and sent to customers.
The online business' retail sales now account for 60% of the fishery's daily catch. The rest of the catch is sold to restaurants (25%) and seafood vendors (15%).
Tan believes that going online will be inevitable for many traditional businesses. "Online sales will be the way to go," he says, adding that plans are afoot to improve its website and expand its delivery areas to other states. The business also plans to increase its fishing fleet via contract fishing.