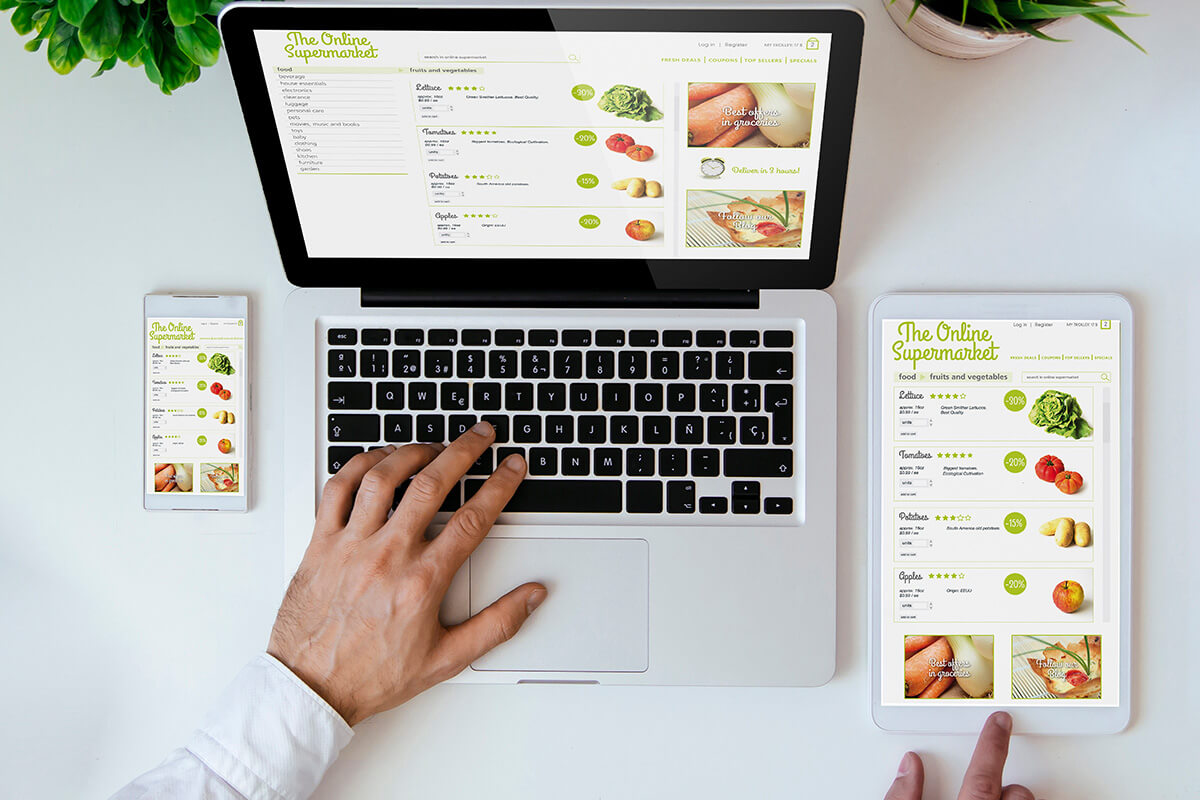 Since the start of the year, e-commerce platforms around the world have seen a huge surge in transactions. Even better, consumers and businesses are looking to do good as shopping moves quickly from offline to online.
The Covid-19 pandemic has changed the e-commerce landscape around the world. Amid the economic gloom, there is a silver lining — e-commerce has emerged as one of the biggest beneficiaries of the globe-wide lockdowns that have been imposed since early this year.
Online shopping is now the new norm and an increasing number of small and/or traditional businesses have gone or are going digital, either on their own or with government support and the assistance of tech-enabled companies.
These are promising trends, especially in Southeast Asia, where the internet economy is expected to hit US$300 billion by 2025 — a prediction made by Google, Temasek and Bain & Co in a 2019 report.
Rapid adoption and fundamental shifts in consumer behaviour during the pandemic have increased the likelihood that this region's internet economy will surpass the projected value well before 2025.
Interestingly, the Covid-19 pandemic seems to have had another side effect — that paints a brighter outlook for the world.
First, consumers — many of whom are doing their buying online — are looking for more than the cheapest price. They prefer to spend in more measured, sustainable and responsible ways. On the other hand, many companies such as e-commerce platforms have launched numerous initiatives to assist smaller businesses stay afloat by kick-starting their digital transformation (see left).
Helping SMEs digitalise
As Malaysian consumers have moved to online sites for their purchases during the pandemic, companies — particularly e-commerce platforms — have taken steps to help small and medium enterprises start their digital journeys. Numerous news reports have described the initiatives taken to help traditional businesses, mom-and-pop shops, traders and micro-enterprises across the country. Assistance given include the provision of loans, training, stores on e-commerce platforms and digital marketing. These efforts have helped accelerate the
digitalisation of SMEs and many have become successful online sellers.
 Lazada Malaysia managed to onboard more than 17,000 new SMEs through its Pakej Kedai Pintar stimulus programme, which ran from April to June. According to its CEO Leo Chow, beneficiaries gained access to an alternative funding and skill training stream — Lazada University training and micro-loans. With this initiative, SMEs on the platform saw an overall growth of more than 110% in sales.
 "Lazada continues to boost local SMEs and micro-enterprises with a campaign that runs from July to September this year. We partnered the government for this campaign and offer a series of customised incentives such as interest-free financing support for successful applicants," says Chow.
"Eligible existing and new merchants will receive a full subsidy of their online start-up costs, which includes the creation of stores and product listings, free shipping and delivery services, training and workshops and free access to Lazada's digital and advertising solutions. This enables them to sell online quickly and thus, diversify their revenue stream."
He adds that this initiative also looks to support the differently-abled communities.
Astro Malaysia Holdings Bhd is another company that leveraged its wide market of consumers and existing capabilities to assist SMES on their digital journeys.
"A key strength of Go Shop is our customer base and multi-platforms. With the power of TV and digital, we have the content production and marketing skills to persuade consumers to shop. This gives us the opportunity to help Malaysian SMEs expand their reach and deepen their engagement [with consumers]," says Go Shop CEO Dr Grace Lee.
Go Shop is Astro's e-commerce operations and consists of a 24-hour service on Astro TV (Channel 118), Astro On The Go and an online and mobile platform.
"Go Shop caters for the mass market and that is the opportunity and reach that we offer to SMEs. With us, they do not need to market or produce content. They just do what they do best, which is to manufacture their product. We produce the shopping shows and market these products on our TV and digital channels. We also get brand experts to talk about all the things that a consumer needs to know and when we sell these products on Go Shop, we deliver them for free," says Lee.
"SMEs are also challenged by insufficient capital and the capacity to produce. To assist them in this area, we have SME programmes that link them with our banking partners."
Go Shop currently hosts more than 600 vendors and merchants.
Digital consumer trends in the new normal
Digital consumers are making global headlines with their massive numbers and buying power. Their consumption patterns are likely to drive new business models in an increasingly digital future. Here are some of the emerging consumption trends seen among digital consumers in Southeast Asia.
Looking for entertainment while shopping
Lazada Malaysia CEO Leo Chow sees "shoppertainment" becoming a new norm among consumers. "Our livestreaming platform known as Lazlive is used by consumers to research and buy products in this digital era. During our 7.7 Mid-Year Super Sale, our Selera Lazada livestream programme featured prawns from farmers in Selangor," he says.
"Within the first hour, we sold nearly half a ton of their fresh crustaceans via real-time interactions, live discussions, product demonstrations, marketing promotions and purchasing. All this was done on the Lazada app. Our Selera Lazada cooking livestream programme featuring prawns had more than 55,000 viewers, a record number, watching this session. Its success is proof that shoppertainment via livestreaming is an effective way to drive online sales."
Buying groceries online
Consumers are clearly comfortable buying fresh produce online as shown in the success of Lazada's fresh prawn sales via Lazlive. A report by Facebook and Bain & Co, titled Southeast Asia: Digital consumer trends that shape the next normal, notes this trend and sees an untapped opportunity in the provision of groceries and other daily essentials online.
"During the current environment, at least 44% of digital consumers in this region have spent more on packaged and fresh groceries. This trend is here to stay. Among consumers who have been buying more since April, at least 80% indicate that they plan to continue buying groceries on online platforms in the future," says the report.
Availability of products is a deal-breaker  
Digital consumers in this region were previously open to new brands and their purchases were largely driven by inspiration and openness to new discoveries, notes Facebook and Bain & Co's report.
This year, however, consumers are showing a strong preference for trusted and established brands. "This is driven by the fact that established brands have built trust and robust supply chains to ensure that their products are always available and visible. When it comes to perfect sales execution in-store and online, availability is imperative: one in three consumers has switched brands when they do not find their preferred brands," says the report.
A greater focus on health and welfare
About 73% of Southeast Asian consumers say they are more likely to be more health conscious in the future. This is twice as high as the increase in sentiment in the US. At the same time, about 54% say they are more environmentally conscious compared with 23% in the US. The report also found that consumers in the Philippines and Vietnam prioritise health and wellness and corporate social responsibility even more highly than value-for-money purchases.
Rise of the socially conscious consumer
Before the pandemic, the Conscious Consumer Spending Index reported record lows in the number of Americans who were purchasing socially responsible products and services and practising "green" behaviours such as recycling, reducing consumption and charitable giving.
These findings in the seventh annual index published in 2019 by Good.Must.Grow, a socially responsible marketing consultancy, marked a decline of "do good" behaviours for three consecutive years.
The good news is that consumers started changing during the Covid-19 pandemic. This year, the index found significant increases in the number of people reducing consumption, donating to charity and buying products and services from socially responsible companies.
Furthermore, this turn towards societal good takes place at a time when a quarter of the American population reported a decline in household income and/or in their overall well-being.
Consumers are paying more attention to how a company treats employees and customers during the pandemic and are using this information to determine whether to support them or not. Moreover, nearly half of the Americans surveyed in May believed that companies will be more socially responsible as a result of Covid-19.
 Similar sentiments were seen in other parts of the world, including Asia. Adobe's survey of consumers and marketers in selected Asia-Pacific countries describes a growing social consciousness reflected in the importance consumers place on the treatment of staff.
Only slightly more than half of the respondents in Adobe's Consumer and Marketer Outlook Survey Report- APAC region, published in July, say brands are doing enough to ensure staff well-being. Furthermore, there is a sense that brands have a duty to proactively help or provide special offers to customers during this challenging time. This sense of duty among marketers is the strongest in China and India at 94% and the weakest in Australia at 82%.
Meanwhile, Accenture's Consumer Research Report 2020 describes new behaviours such as shopping consciously with a greater awareness of the environment, health and cost.
These habits are expected to endure post-Covid-19. "Consumers are embracing conscious consumerism and it is a mindset that is likely to continue. They are striving to limit food waste, buy more sustainable options and shop more cost consciously. The demand for local goods is growing as consumers seek out products they feel they can trust," says Accenture's report.