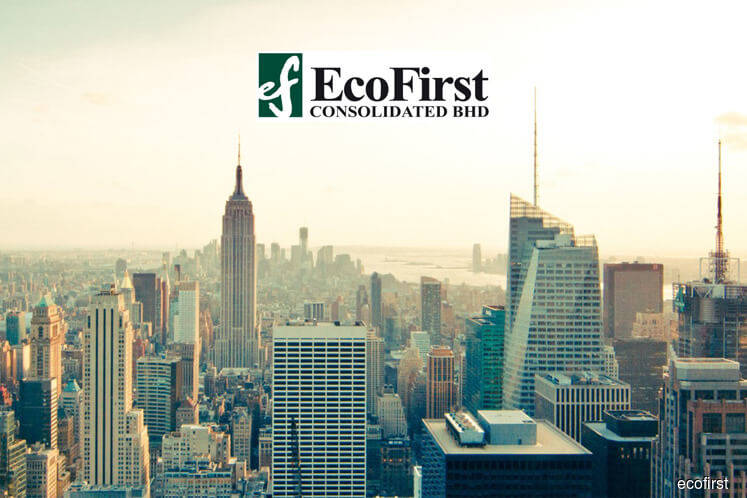 KUALA LUMPUR (Jan 25): EcoFirst Consolidated Bhd's net profit dropped 86.27% to RM4.06 million for the second quarter ended Nov 30, 2018, from RM29.61 million a year ago.
The group said the fall in profit was because the previous period had included a RM28.4 million gain from the compulsory acquisition of land for the Sg Besi Ulu Kelang Elevated (SUKE) Expressway. 
Quarterly revenue was up 41.68% to RM57.29 million, from RM40.34 million, the group said in a filing.
Cumulative net profit for the first two quarters declined 75.19% to RM8.76 million, from RM35.30 million during the previous corresponding period, while revenue rose 19.70% to RM102.00 million, from RM85.22.
The group attributed the increase in revenue to gains from its Liberty @ Ampang Ukay Development in Ampang and its Upper East @ Tiger Lane in Ipoh, Perak.
In a separate statement, EcoFirst Consolidated CEO Datuk Tiong Kwing Hee said the group's project in Ampang is progressing and on track for completion in November.
"Liberty is progressing well according to schedule, and we're on track to meet its full completion in November," Tiong said.
He added that the group is broadening its portfolio as demonstrated by its purchasing of 70% stake in Lone Pine Group's subsidiary Geo Valley Sdn Bhd, which is developing a mixed residential and commercial development with a gross development value of RM 1.25 billion in Paya Terubong, Georgetown, Penang.
On the group's future prospects, Tiong said its development in Ampang will remain the "prime mover" in the long term, with the group looking to partner with other developers for short and medium-term prospects.
"While Ampang Ukay will remain the prime mover in EcoFirst's growth over the long term, our strategy is to partner reputable and well-known brands such as the Lone Pine group for more impact over the short and medium term.
"We are assessing a number of other projects in the Klang Valley that will boost EcoFirst's bottom-line in the next two to three years. We will make the necessary announcement once the deals are concluded, in accordance to the Bursa listing guidelines," he said.
As at 3.45pm, EcoFirst shares stood at 29.5 sen, down half a sen or 1.67%, with a market capitalisation of RM236.9 million.