This article first appeared in The Edge Financial Daily, on March 29, 2019.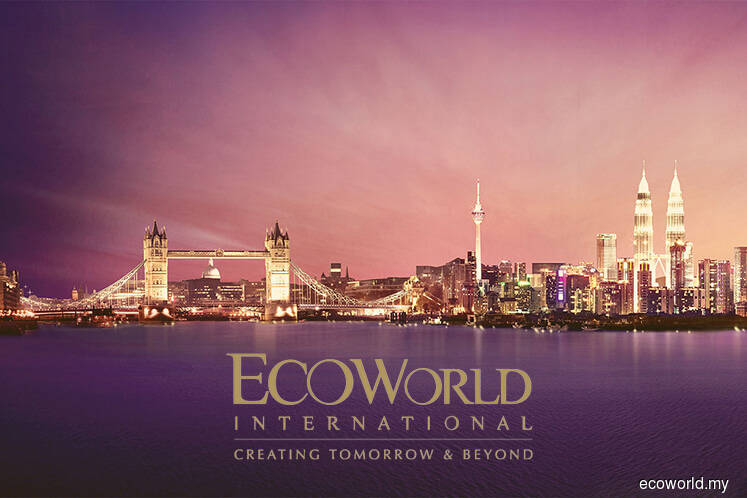 KUALA LUMPUR: Eco World International Bhd (EWI) achieved a net profit of RM22.76 million for the first quarter of financial year 2019 (1QFY19) ended Jan 31, 2019 compared to a net loss of RM10.17 million a year ago, thanks to the share of profit from its joint ventures (JVs).
Earnings per share came in at 0.95 sen compared to loss per share of 0.42 sen previously.
EWI's revenue was nil for 1QFY19, because its revenue and earnings were mainly derived from its JV projects in the UK following completion and commencement of handover of units sold to customers, according to its filing with Bursa Malaysia.
This enabled the group to recognise RM46.65 million as its attributable share of profit from its JVs as opposed to the share of loss of RM4.09 million taken up in the previous year, it said.
In the first four months of FY19, EWI said market conditions were challenging in London, the UK, causing potential homebuyers to defer their purchases.
"The group's projects in London recorded a total of RM137 million sales in the first four months of FY19. Likewise, the challenging market conditions in Australia continued to weigh on homebuyers' sentiment, hence the sales from Australia for the same period came to RM9 million. Collectively, the group secured a total of RM146 million sales in the first four months of FY19," it said.
Despite these challenges, EWI said the fundamentals of residential property markets in London, Sydney and Melbourne are strong, underpinned by growing populations and their status as global cities.
EWI president and chief executive officer Datuk Teow Leong Seng said the current market conditions present opportunities to sell en bloc build-to-rent residential properties.
"Whilst market conditions in both the UK and Australia remain challenging as Brexit and economic uncertainties weigh on individual homebuyers' sentiment, it has also opened up opportunities for the group to sell good-quality build-to-rent residential properties on an en bloc basis to institutional investors," he said in a statement.