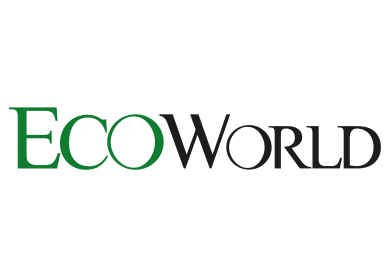 KUALA LUMPUR (Nov 20): Eco World Development Group Bhd has exceeded its sales target for its financial year ended Oct 31, 2014 (FY14) of RM2 billion.
In a statement today, Eco World said as at Oct 31, it achieved cumulative sales of RM 3.18 billion, in which RM3.02 billion was contributed by projects launched under Eco World Development Sdn Bhd (EW Sdn Bhd), namely EcoSky in Taman Wahyu, Kuala Lumpur, EcoMajestic in Semenyih, Selangor, Eco Botanic, EcoSpring, and Eco Business Park 1 in Iskandar Malaysia, Johor Bahru.
The development rights to all these projects are being acquired by Eco World, pursuant to a corporate exercise announced in April this year, and the group will be holding an extraordinary general meeting to seek the approval of its shareholders for this exercise on Dec 12, 2014.
"It has been a fantastic year for the group, with all launches well taken up," said Eco World president and chief executive officer Datuk Chang Khim Wah in a statement today.
Eco Majestic, the group's flagship Klang Valley township development, was extremely well-received with a take up rate of 95% on its launch day in May this year, whereas Iskandar developments Eco Spring and EcoSummer had close to 80% take up.
Since then, Eco Majestic has gone on to launch several other phases with continued success, and to date, the project has sold RM753 million in total, comprising terraced units, semidees and bungalow land, and is slated to unveil its all new sales gallery and show units by the end of November.
"We look forward to welcoming our purchasers to the EcoMajestic show village, to see for themselves what has been created on site," said Chang.
Currently, EcoWorld has five active projects in Iskandar Malaysia, which have all performed exceedingly well. Sales from the group's projects in Iskandar Malaysia alone, totalled RM1.83 billion.
For the 12 months ended Sept 30, Eco World recorded a revenue and profit before tax of RM112.4 million and RM9.3 million respectively.
The Group's financial performance in FY14 has been constrained by the completion of Saujana Glenmarie in Shah Alam, and the inability to launch new properties at Kota Masai, Johor, while awaiting approval of the revised master plan by the authorities.
Going forward into FY15, the group's prospects are highly positive, based on the strong sales achieved by EW Sdn Bhd in FY14.
The benefits of these sales will flow to the group, upon completion of the acquisition of the development rights by EcoWorld Bhd, which is targeted to take place by the first quarter of calendar year 2015.