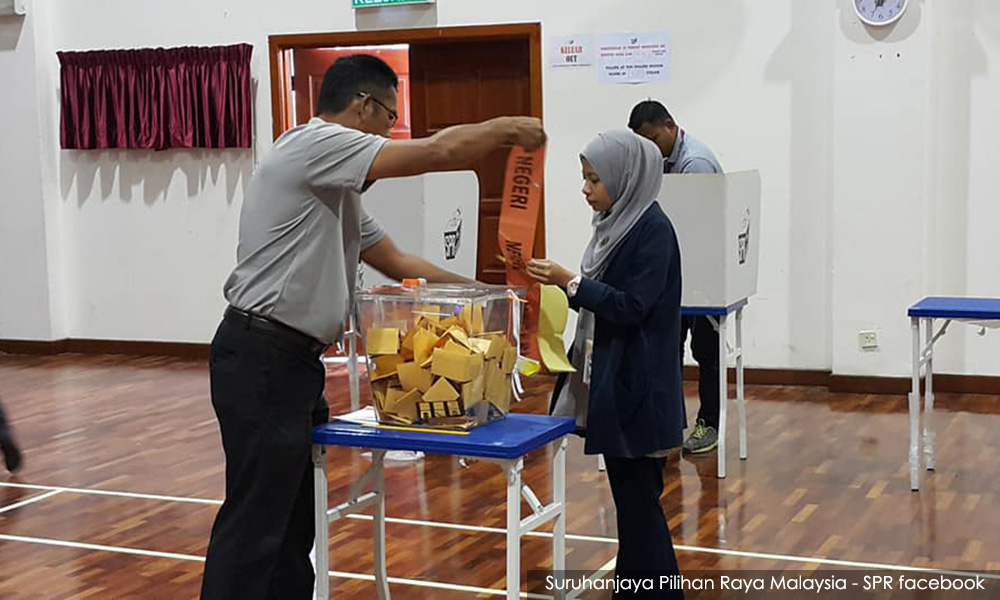 KLANG (July 4): The Election Commission (EC) announced that it has closed all polling centers at 19 locations at 5.30pm.
They have been opened for nine hours and 30 minutes since 8am today to allow 51,230 voters in the Sg Kandis constituency to elect its representative for the Selangor State assembly.
While the EC has yet to tally the overall official voter turnout for the Sg Kandis by-election, a representative from the commission said: "The voter turnout remains at a dismal range of around 45% as at 4pm today, from 35% recorded at midday today."
The EC officer added the poor voter turnout was worsened by an early morning pour, as well as the lackadaisical attitude of younger voters under than 30 years old.
"Later, the EC deputy chairman will reveal the voter turnout and hopefully it can be improved in the upcoming by-elections," said the representative who declined to be identified.
Following the closure of all 19 polling centrea in Sg Kandis, the EC said all of the ballot papers will be placed and counted at Dewan Besar Tanjung MBSA in Shah Alam, the prelominary results of which could be announced by as early as 9pm.
It is worth noting that the current voter turnout rate for the Sg Kandis by-election, which is the first local election since the 14th general election on May 9, is a far cry from the EC's earlier forecast of 80%.
On July 2, the Sungai Kandis State assembly seat became vacant following the death of Parti Keadilan Rakyat lawmaker Mat Shuhaimi Shafiei, due to lymphoma cancer
According to the EC data, Sg Kandis has 51,230 registered voters, comprising 51,217 ordinary voters and 13 absentee voters.
A community hall and 18 schools were used as polling stations.