This article first appeared in Personal Wealth, The Edge Malaysia Weekly, on April 20, 2020 - April 26, 2020.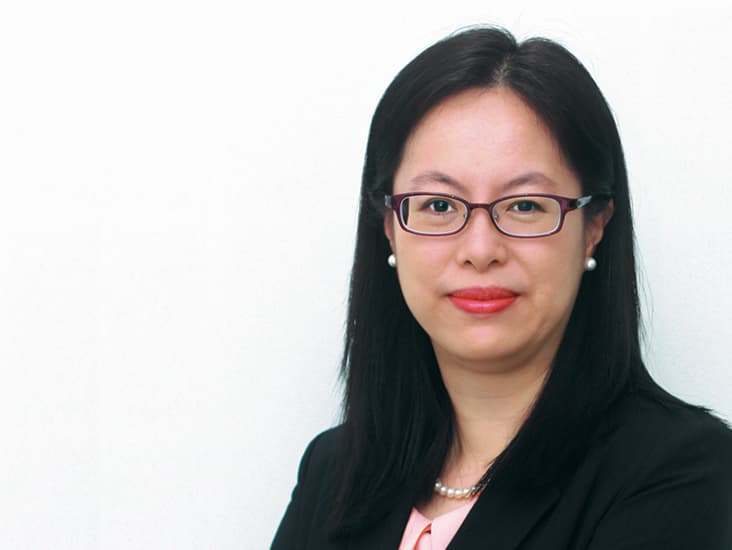 Behavioural biases are systemic and can be exploited by disciplined, long-term investors, which is the reason our primary focus is on stock selection. > Choo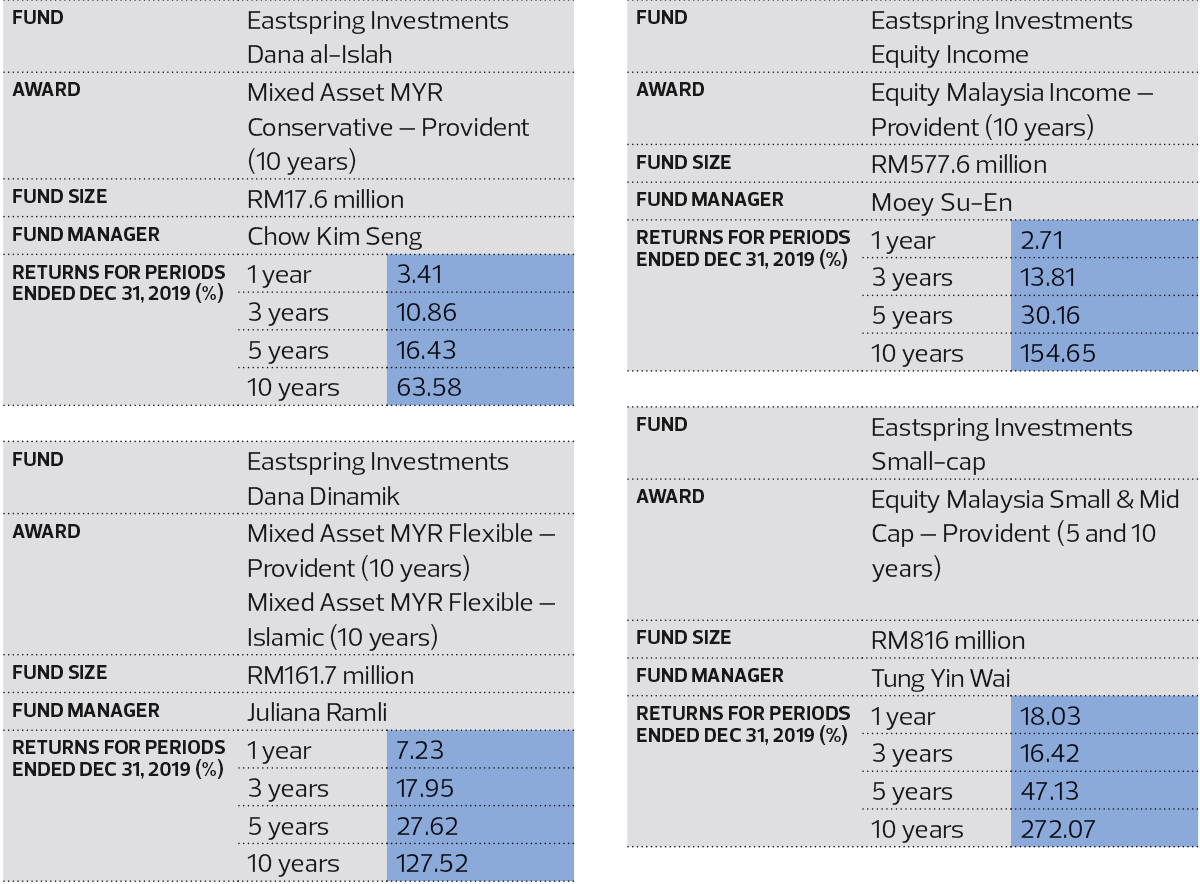 Eastspring Investments Bhd grabbed six fund awards at the Refinitiv Lipper Fund Awards 2020. Four of its funds won these awards — a repeat of their winning feat from previous years.
Eastspring Investments Small-Cap took home the award for Best Equity Malaysia Small & Mid Cap (Provident) in the 5 and 10-year categories.
Chief investment officer Doreen Choo says the fund's outperformance was due to the team's ability to identify good quality small-cap companies with good management and strong growth potential. "Our investment horizon is typically more than three years, which allows us to participate in the growth phase of our investee companies."
Another outstanding fund was Eastspring Investments Dana Dinamik, which won two awards — for Best Mixed Asset MYR Flexible (Provident) and Best Mixed Asset MYR Flexible (Islamic) — in the 10-year category.
"As a flexible fund, Eastspring Investments Dana Dinamik is nimbler. Together with our bottom-up stock-picking strategy, the fund is positioned to navigate through market volatilities," says Choo.
"The fund invests in selected quality stocks that have strong fundamentals and offer good growth prospects over the longer term. A robust asset allocation process is vital to striking the right balance between asset classes."
Eastspring Investments Dana al-Islah won the award for Best Mixed Asset MYR Conservative (Provident) in the 10-year category while Eastspring Investments Equity Income won the award for Best Equity Malaysia Income (Provident) in the 10-year category.
According to Choo, the fund house's overall outperformance is attributed to its investment philosophy, which is grounded in a disciplined, valuation-based and research-driven investment style that can generate attractive returns for its clients over the long term. She says it is able to estimate companies' intrinsic value through its proprietary research methodology — by understanding the businesses of the companies it invests in, how the companies generate free cash flow and what their reinvestment plans are.
"We believe our philosophy will continue to be successful in the future as it is based on the view that although stock markets are generally efficient, market mispricing can still arise because human behaviour — essentially greed and fear — often prevents investors from assessing companies and their prospects rationally. Behavioural biases are systemic and can be exploited by disciplined, long-term investors, which is the reason our primary focus is on stock selection," says Choo.
She describes the market environment in 2019 as one that was dominated by trade tensions, weak economic growth and a dovish shift in monetary policy. Hence, the fund house took a defensive approach when it came to its funds, maintaining an overweight position on fixed-income assets in the low interest rate environment, due to domestic political uncertainties and concerns of a global economic slowdown.
"The small and mid-cap stocks suffered tremendous downgrades in 2018. After a dismal performance, we saw more bargain-hunting opportunities in small and mid caps. As a result, we took some positions in this space and benefited from them," says Choo.
"Last year saw a clear outperformance of small and mid caps over the large caps. We also adopted a defensive strategy, focusing on high-dividend-yielding stocks, and this also paid off. When the trade war intensified, we gradually trimmed our equity exposure in the balanced fund to reduce portfolio volatility."
According to her, the risk of a global recession is increasing day by day and it heavily depends on the scale and extent of the Covid-19 pandemic. "The concern is that the US Federal Reserve may have used up a lot of its policy bullets in response to the growing concerns of a slowing US economy, having cut the key policy rate to a range of between 0% and 0.25%," says Choo.
She adds that the fund house will continue to implement the same defensive investment style and philosophy in this market environment. "We are holding cash, but with the view that there will be a turning point sometime down the road. Hence, we will be selectively accumulating fundamentally sound stocks during this market correction based on our longer-term horizon.
"Broadly, we are currently overweight on the healthcare sector, which has benefited from the Covid-19 crisis, selective exporters and technology companies. The pandemic will delay economic recovery and increase the chance of a global recession. We prefer bonds to equities until signs of an economic recovery reemerge."