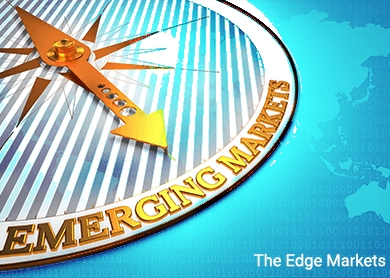 LONDON/WARSAW (March 22): Eastern European shares tumbled around 1%  on Tuesday and emerging currencies weakened after blasts in Brussels sent Western bourses lower and supported the dollar.
Already pressured by somewhat hawkish comments from a U.S. Federal Reserve banker, MSCI's emerging equity index managed to inch to fresh 3-1/2 month highs, before the blasts which triggered a 1.5% fall in European stocks.
That pushed the emerging index 0.3% lower while MSCI's emerging European benchmark tumbled 1.2%. The Turkish lira fell 0.7% to the dollar, while the rand and rouble lost 0.3%.
"We see a bit of pressure because what has happened in Belgium ... overall emerging markets have performed quite well in the past few weeks, that also explains the consolidation today," said Murat Toprak, a strategist at HSBC.
Warsaw, the biggest central European bourse, fell 1%, despite share price gains of around 3% for mid-tier banks Getin Noble and BPH and.
Turkish stocks meanwhile fell 2%, pummelled also by a 5% fall in Halkbank, following the arrest in the United States of a businessman on charges of conspiring to evade sanctions on Iran.
Turkish airlines lost more than 3 percent in line with losses on other European carriers. Hungary's London-listed Wizz Air fell 2%.
But shares in another Turkish lender Sekerbank rose 15%, after reports that Bahrain's ABC bank could acquire a stake.
Investors are focusing on Turkey's Thursday central bank meeting — while expectations are of no interest rate moves, there have been renewed calls for cuts by government officials.
"We think (a cut) would be unwise at this stage — Turkey is facing some inflation issues, the good performance of the lira is also a function of the carry, and maintaining a carry is a good thing for the lira and the a good thing for inflation," Toprak said.
But he said there was an outside chance of a 10 basis point rate cut in Hungary, where the currency's rise this year is perturbing authorities. The forint was down 0.2% versus the euro, ahead of the meeting.
Nigeria is also expected to keep rates steady at 11% though investors will watch for hints on when authorities might plan to relax the naira's fixed exchange rate
Earlier in the day the Taiwan dollar and stocks fell after data showed exports declining for the 11th straight month, confirming the saga on weak trade across emerging markets.
In bond news, emerging debt issuance continued to increase gradually, with Indonesia raising US$2.5 billion in dual-tranche Islamic sukuk bonds, taking in bids of US$8.6 billion.