This article first appeared in The Edge Financial Daily, on October 9, 2017.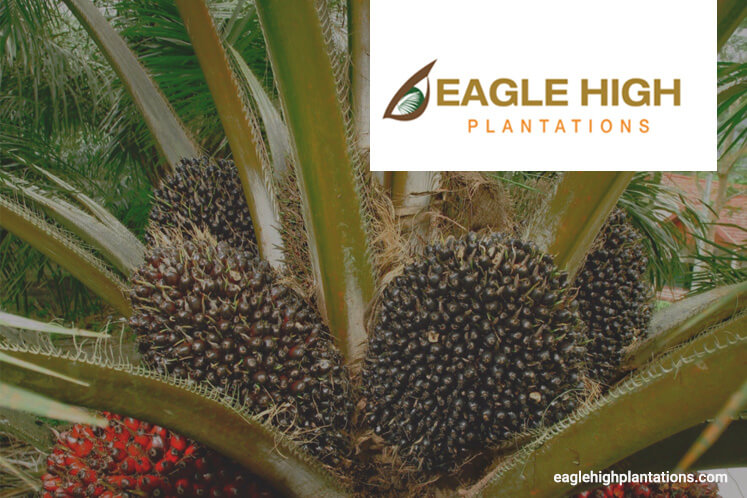 KUALA LUMPUR: Federal Land Development Authority's (Felda) 37%-owned Indonesia-based plantation company PT Eagle High Plantations Tbk, which has been accused of unsustainable practices, rubbished claims it was at risk of losing its European business to competitors because of that, saying it gets no direct revenue from the continent.
In a statement to The Edge Financial Daily, its executive director of sustainability Denys Munang also stressed Eagle High remains steadfast in its commitment to sustainable palm oil cultivation.
He was responding to accusations raised by the International Palm Oil Monitor (Ipom), a news portal cum watchdog within the palm oil and sustainable plantation industry.
"Eagle High receives no direct revenue stream from European markets, as our CPO (crude palm oil) is sold domestically, hence nullifying the claims made ... Secondly, EHP's (Eagle High Plantations) financial state is strong, due to the business decisions that we have taken in recent times.
"Indeed, this year, we have seen our cash flows improve significantly, having made conscious business decisions on our part to focus on increasing the production and yields from our existing planted areas with young age profiles rather than opening new areas with new plantings," said Denys.
This, he said, has allowed Eagle High to focus on improving its sustainability and conservation efforts. "Moving forward, we intend to build on this and further strengthen our sustainability practices by enhancing our internal capabilities and continuing our commitment to ISPO," he added.
Last Monday, Ipom alleged in a statement that Eagle High had not been following the mandatory ISPO or Indonesian Sustainable Palm Oil initiative. The ISPO initiative, it said, was set to ensure industry sustainability at a national level, and to empower the poor and marginalised population of Indonesia.
Ipom also claimed that Eagle High, which had yet to obtain its Roundtable on Sustainable Palm Oil (RSPO) certification, will most likely lose its European revenue stream if it does not comply with mandated standards, "as developed countries are now focussing on purchasing only sustainable palm oil".
"Further in April 2017, a regulation was passed stating that the EU (European Union) will ensure that palm oil imported into the EU comes from sustainable sources and to only import sustainable palm oil after 2020," Ipom said.
To this, Denys pointed out that "no regulation concerning sustainable palm oil requirements has been passed in the EU", adding that only proposals have been put forth, "which are currently under discussion".
And to the question of whether the risks of unsustainable practices to Eagle High's business were discussed when Felda bought into the company, Denys, who is also a management representation from Felda, said: "The strategic partnership between EHP and Felda has been a positive move for both parties given the clear synergistic benefits at hand. Eagle High is optimistic that this strategic partnership will bring positive benefits to the palm oil industry."
In 2015, Felda's 33.67%-owned Felda Global Ventures Holdings Bhd (FGV) proposed to buy a 37% stake in Eagle High, which is controlled by Tan Sri Peter Sondakh's Rajawali Group, for RM2.4 billion.
But the proposed buy was met with harsh criticisms, including from another key FGV stakeholder, the Employees Provident Fund, who said the deal was too expensive. Consequently, the deal was aborted. Subsequently, Felda stepped in and bought the stake for RM2.24 billion.
In August, Felda chairman Tan Sri Shahrir Abdul Samad was quoted by Bernama as saying that Felda was an intermediary for the Malaysian government in the Eagle High acquisition, and that Felda was selected due to its expertise in managing oil palm plantations.
Back to Denys's emailed statement, he also highlighted that sustainable palm oil cultivation practice is an integral part of Eagle High's business model.
Denys, a former alternate member of the board of governors of RSPO, also outlined a two-pronged approach to achieving just that, that is by enhancing Eagle High's capabilities, and committing fully to the ISPO initiative.
"With regard to the first strategic approach, we have already begun enhancing our internal capabilities. In my role as Eagle High's director of sustainability, we are already in the process of expanding my team.
"This is imperative. As we look to cement a sustainable future for EHP, it is important that we fill our positions with the brightest and experienced professionals from the palm oil sector.
"In terms of the second approach, Eagle High is fully committed to the ISPO initiative. Our track record speaks for itself. Already, Eagle High has one ISPO-certified corporate entity on its books, namely PT Jaya Mandiri Sukses in West Kalimantan; certification was sanctioned back in 2015," he said.
He also shared that another outfit, PT Pesona Lintas Surasejati, is expected to be ISPO-certified by year end, while two others — PT Bumi Langgeng Perdanatrada and PT Eagle High Plantations (Mill) — underwent stage-two audits for the same certification in February.
Two other outfits, namely PT Suryabumi Tunggal Perkasa-Kaltim and PT Manunggal Adi Jaya-Kaltim, are also set for stage-two audits in December this year and February next year, respectively, he said.
"I want to stress that our commitments do not end here. Indeed, Eagle High will also be pursuing a RSPO certification, to strengthen our cultivation and production processes, in line with our business model," he added.