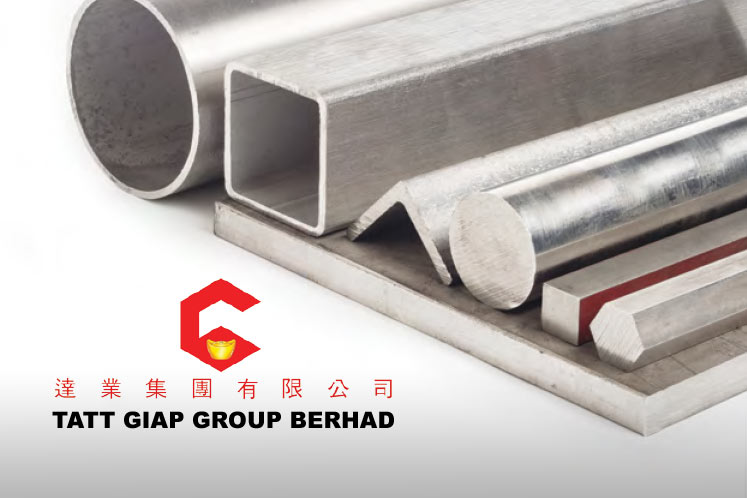 KUALA LUMPUR (Jan 11): Dynaciate Engineering Sdn Bhd has emerged as the largest shareholder of Tatt Giap Group Bhd after increasing its stake to 29.74% from 12.95% previously.
In a statement today, Dynaciate said this "further reinforced its commitment" to Tatt Giap's growth.
Dynaciate had converted 88.4 million irredeemable convertible preference shares (ICPS) into 44.2 million new shares on the basis of one share for every two ICPS, it said in a stock exchange filing.
"We have solid plans and strategies which we believe will give a boost to the group's momentum.
"However, in order for our plans to be executed successfully, we need to ensure that our voice is strong enough. Thus, we made a decision to increase our stake in the group," said Tatt Giap's recently-appointed executive director Khoo Song Heng, who jointly owns Dynaciate.
Dynaciate first emerged in Tatt Giap on Nov 9, 2018 after acquiring the 12.95% stake, comprising 22.1 million shares, at 31 sen per share via direct business transactions.
This had occurred a few days after the group announced that it had secured RM67 million worth of subcontracting works from Dynaciate.
Tatt Giap later expressed its intention to change its name to Dynaciate Group Bhd. This was followed by the appointment of new executive directors Woon Kok Kee and Khoo, as well as Lim Peng Tong as an independent non-executive director.
"Tatt Giap will now have a full stream of businesses, from manufacturing of steel products to engineering and construction of plants and facilities for the oil and gas and refining, chemical and chemical products, oleo-chemicals as well as pharmaceutical and food processing industries," Khoo added.
Shares in Tatt Giap were down 6 sen or 25% today to close at 18 sen, leaving the group with a RM30.71 million market value.
Tatt Giap's second largest shareholder, Arich Holdings Inc, holds a 13.89% stake in the group.