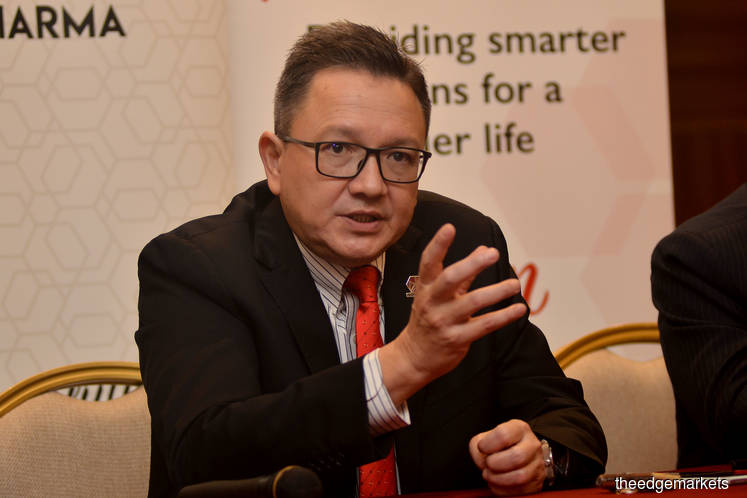 SHAH ALAM (May 31): Duopharma Biotech Bhd will continue to explore further into new markets to increase export sales and widen its international footprint, banking on its biosimilar and biotherapeutic products.  
Group managing director Leonard Ariff Abdul Shatar said Duopharma Biotech has embarked on a project to upgrade the dossier quality of its existing and new products to cater to more stringent regulatory environment in the international markets.
"Each country has its own regulatory authority and sometimes they implement their own specific requirements that are not common. So a lot of our effort at the moment is being spent upgrading existing dossiers to meet standards that will be more applicable across multiple countries," he told reporters after the group's annual general meeting here today.
Leonard Ariff said Asean will remain as the primary area of focus in its expansion plans, specifically for its erythropoietin (EPO) biosimilar product, called Erysaa, which it developed with its South Korean partner, PanGen Biotech Inc.
"Our primary interest is to have the marketing rights (for Erysaa) in Asean because that is where we see our strength to be. Obviously we will take opportunistic exports outside of Asean but the focus still remains in Asean. We still remain bullish in the Asean pharmaceutical market," he said.
"What we're hoping for is more harmonisation in terms of regulations within the Asean countries so that one dossier can be registered across all countries," Leonard Ariff added.
In 2018, Leonard Ariff noted that the Duopharma Biotech managed to penetrate four new markets, namely Ghana, South Africa, Oman, and Qatar. Meanwhile, export sales to all other Asean countries grew 23% year-on-year.
He said registration in foreign jurisdictions is an ongoing process for the company, as it may take as long as 36 months to register in one market. For Duopharma Biotech, Leonard Ariff said the point of consideration is weighing the size of the new market versus the cost of registration.
"This is all ongoing, so you can be assured every year there will be at least two or three additional countries that we will add on, subject to getting the registrations (approved)," he said.  
"But we cannot do it without having a unique proposition. Standards have all come up, so in effect, production capability, production scale, and uniqueness of proposition then become very key. That is one of the reasons why we were one of the first companies in Asean to really start looking at biotherapeutics and biosimilars. That was the strategy behind it," Leonard Ariff added.