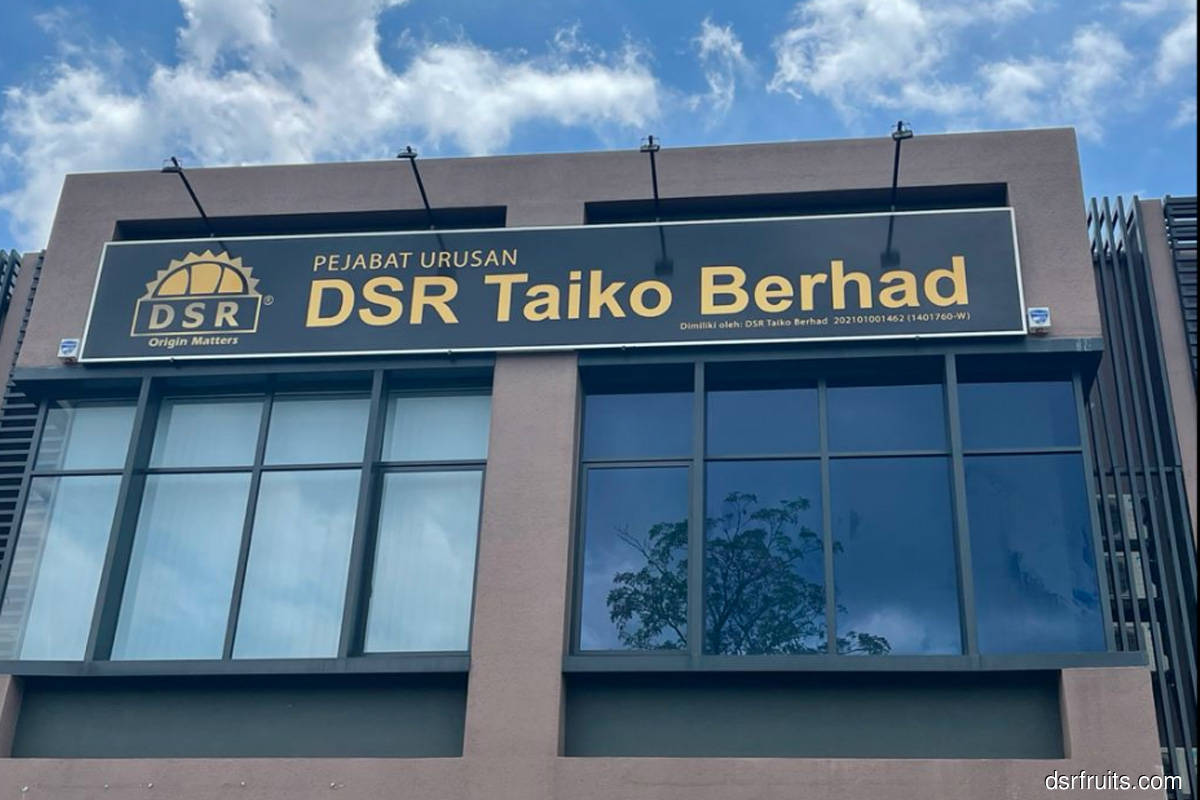 KUALA LUMPUR (July 6): DSR Taiko Bhd made a strong debut on the LEAP Market of Bursa Malaysia Securities Bhd on Wednesday (July 6) by opening at 92 sen per share, a premium of 62 sen (over 200%) over its reference price of 30 sen.
At the opening bell, the company — which specialises in the full spectrum of the durian agribusiness value chain — saw about 130,000 shares traded.
The group's listing was the 18th on Bursa and the fourth on the LEAP Market year-to-date.
Chief executive officer Datuk Ng Lian Poh said the group had raised gross proceeds of RM25.75 million, making it the highest amount raised through a LEAP Market listing so far.
"The funds raised have been mostly utilised for the acquisition of the durian plantation land bank in Bentong.
"This will increase our durian yield, which will allow the group to venture into overseas markets, while the listing will make it easier for us to tap into the equity market to expand our land bank," he told Bernama.
He highlighted that prices of durians are mixed and based on locations, adding that in Raub and Bentong, Pahang, the Musang King durian farm price had increased to RM55 per kilogramme (kg), compared with RM38 per kg last year.
"There were several factors that contributed to the higher price, such as higher demand and lower supply as well as unfavourable weather," said Ng.
DSR Taiko owns 33 parcels of durian plantation land in Raub and Bentong, with an aggregate land bank of 40.08 hectares.
Through a joint-venture partnership with Daily Fresh International, the company has developed and commercialised a variety of downstream durian-based products.
Currently, the company's products are being sold online and are also available in physical stores such as its D'MasKing flagship stores located in Bentong and the Lot 10 shopping complex in Kuala Lumpur, as well as selected Daily Fresh Kiosks in Malaysia.