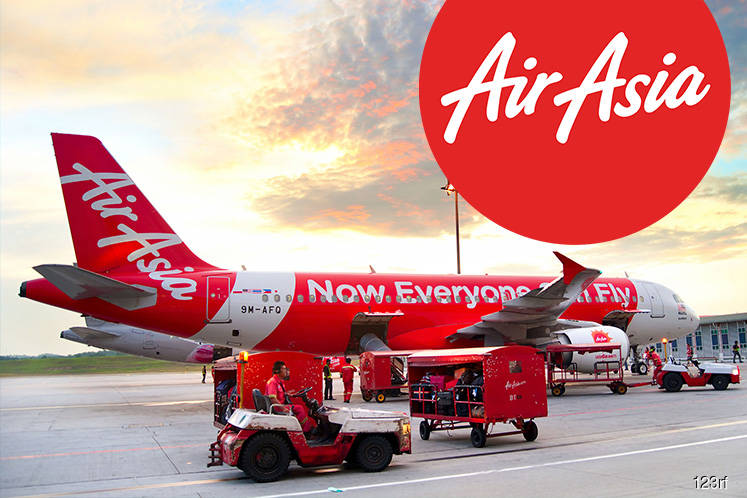 KUALA LUMPUR (Sept 3): The decision not to renew the plan to establish a low cost carrier terminal (LCCT) in China is not a material setback to growth that AirAsia Group Bhd expects from the country.
The group will continue to look into increasing the number of destinations and frequency of flights across China, as well as promotional efforts, AirAsia group chairman Datuk Kamarudin Meranun said on the sidelines of a press conference today.
"Various factors" had contributed to the decision not to renew the agreement, including AirAsia's failure to secure an existing domestic operating license in China, he said.
Kamarudin said the low-cost carrier may revisit its plan to establish a low cost carrier terminal (LCCT) in China, after its previous preliminary agreement with the China Everbright Group and the Henan government had lasped and was not renewed. He added however that the time for it was currently "not right".
Growing the group's Chinese market is not a priority right now, as AirAsia continues to focus on growth in Southeast Asia, he said.
Last Thursday, AirAsia announced that it was a preliminary agreement signed last year to set up a low-cost aviation base in Zhengzhou, which was being dropped. 
AirAsia would continue to focus on improving ancillary income, as fuel prices are deemed "too high", Kamarudin added. The group engaged in "a little bit" of hedging activities in order to manage escalating costs, he said. He did not disclose how much it had hedged.
AirAsia Indonesia had signed a memorandum of understanding (MoU) with Malaysia Healthcare and Travel Council (MHTC) to promote Penang as Malaysia's top medical tourism department today.
The MoU will see AirAsia Indonesia providing direct flights to Penang, while MHTC is offering to arrange medical services for these travellers.