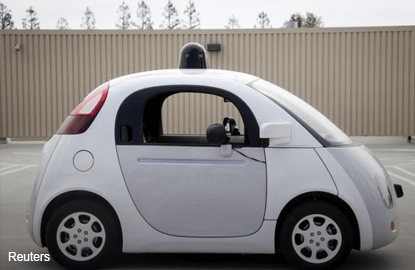 SINGAPORE (Dec 27): Autonomous vehicles are set to remain the most disruptive technology in 2017, following the debut of the world's first self-driving taxi in Singapore in August this year.
This is according to a recent survey of more than 200 tech buffs across Asia by mobile operator Telenor Group.
Some 40% of respondents said autonomous vehicles were the most disruptive technology of 2016.
(See One-North gets a taste of Singapore's first autonomous taxi service)
In the year ahead, 37% agreed driverless cars will continue to lead the way, with major partnerships and investments on the horizon.
From search engine giant Google to its China counterpart Baidu, companies are driving research and development to put autonomous vehicles on the road.
(See China's Baidu eyes driverless car production by 2020)
Samsung Electronics in November made its largest-ever overseas acquisition with a US$8 billion offer for US-based Harman International Industries in a bid to enter the burgeoning market for automotive technology.
Meanwhile, Japan is developing a driverless taxi service in time for the 2020 Olympics in Tokyo.
"2017 might just be the year we see self-driving cars becoming the norm," Telenor Group says in a press release on Tuesday.
Connected devices and enterprise mobile apps are also expected to be in the spotlight in 2017.
According to Telenor, Internet of Things (IoT) spending in Asia Pacific will reach S$79 billion by 2020, while the enterprise mobile app market will reach almost US$74 billion in 2016 and grow to US$128 billion by 2022.
In addition, robotics was found to be the sector most ready for disruption in the next five years.
"With the number of industrial robots deployed worldwide to increase to around 2.6 million units by 2019 and automation becoming increasingly important across industries, robotics would indeed be a priority focus for businesses in 2017," Telenor said.
(See Worried about losing your job to automation? You're not alone)