This article first appeared in The Edge Financial Daily, on May 14, 2018.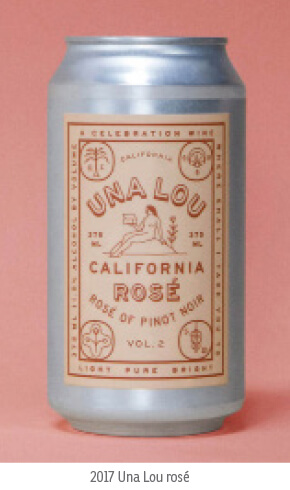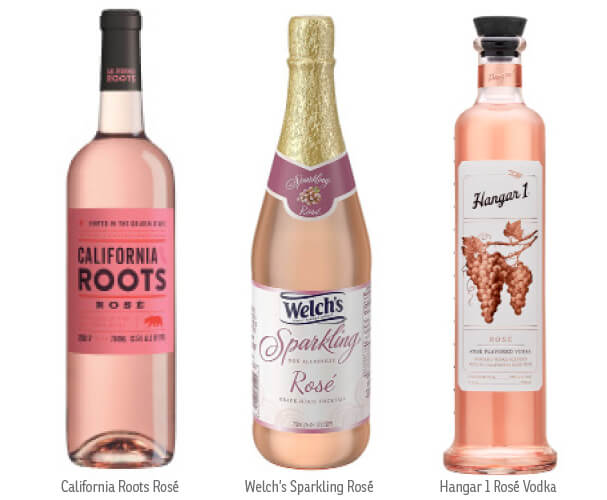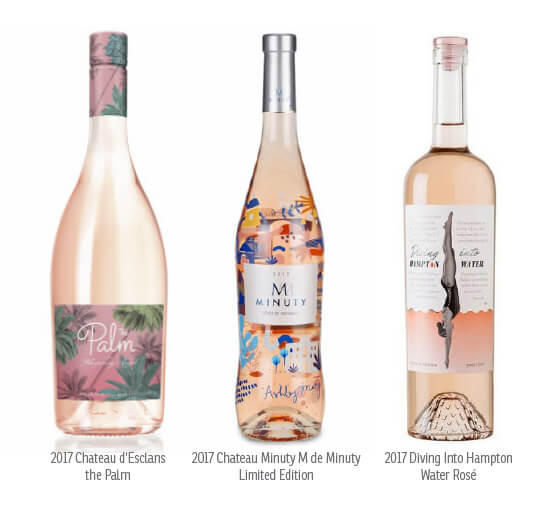 NO matter what you do or where you go this summer, you will not escape rosé. The pink boom just keeps expanding. One out of every 36 bottles of wine Americans drank in 2017 was a rosé (up from one in 510 in 2015), according to wine discovery platform WineAccess. We show no signs of giving it up. Naturally, winemakers from every corner of the globe want to cash in, so dozens of brand-new examples are creating a tsunami of the pink stuff. You probably do not need me to tell you that a lot of these new wines are not worth drinking.
Like a power-hungry empire, this essential summer-lifestyle symbol has even infiltrated other food and drink territories. We now have rosé-flavoured vodka, tequila, gin, rum, and sake; gummy bears; ice cream; vinegar; and hard seltzer. I have even tasted a pretty awful rosé doughnut. The latest in actual rosé wine includes examples made from surprising varieties, such as pinotage, along with new, wild packaging and the kind of special experiences and parties you can post on Instagram. Does it feel as if we are in the middle of a glut yet? My guess: We're only just getting started. — Bloomberg
Here are 10 new items on this summer's rosé horizon, with my ratings on a scale of 1 to 10:
The US$5 rosé: California Roots Rosé (US$5)
What can I say? Remember you get what you pay for, and repeat after me: US$5 (RM19.75). Do not expect the taste of Provence from this pink wine just launched as a Target exclusive, but it is drinkable. Fill a wine glass with ice cubes, add wine, top with seltzer, and as you sip, think US$5 (!!). 2/10
The mini-bottle rosé: 2017 Winc Summer Water Droplet
Last year, big buzz surrounded the 40-ounce bottle of rosé. This summer, wine club Winc is launching the opposite, tiny "droplets" (its word for these 187-millilitre plastic bottles) of the club's acceptable-but-nothing-special Summer Water Rosé. Joining the Summer Water Societé gets you three monthly shipments: limited-edition, screen-printed magnums in May and July, 24 mini bottles in June. The US$350 price tag seems inflated. 3/10
The non-alcoholic rosé: Welch's Sparkling Rosé (six-pack, US$15)
This new offering from the brand famous for concord grape juice is a bright pink colour and looks like wine with bubbles, though it actually tastes a lot like the brand's regular, old white grape juice. Happily it is not quite as sweet and has a pleasant, light tartness, but it cannot compete with real rosé. For teetotallers. 2/10
The canette rosé:  Mirabeau Pure Provence (four-pack, US$19.99)
What's a canette? A small bottle or can such as this slim, easily grasped (250-millilitre) can with pale pink Provence rosé inside. Made by Mirabeau in the Coteaux Varois region of Provence, the blend of grenache and cinsault is not as good as Una Lou (see below), but it is easier to slip into a handbag or small tote bag. Serve ice-cold. Available at Whole Foods. 5/10
The rosé vodka: Hangar 1 Rosé Vodka (US$32)
Think rosé with a big kick. This California upscale vodka maker adds genuine rosé wine at a 5% proportion to give this newly launched vodka the pale pink colour of a Provence example and similar bright floral aromas. With notes of strawberries, a fairly silky texture, and 10% less alcohol than regular vodka, it is dangerously sip-able. For all-day drinking, mix with soda and lemon for a spritzer. 7/10
The unusual grape rosé: 2016 Intercoastal Vineyards Rose of Pinotage (US$25)
At a recent rosé tasting, it seemed that every possible grape variety was now being turned into a rosé. This one is highly original and interesting, earthy and bright. Though pinotage grapes are primarily found in South Africa, this pink wine comes from Lodi, California. 7/10
Whispering Angel's new, cheaper rosé: 2017 Chateau d'Esclans the Palm by Whispering Angel (US$15)
Sacha Lichine launched the luxury Provence rosé category with his US$100 Garrus rosé more than 10 years ago. Since not everyone has a super yacht in Saint Tropez on which to drink it, he added now-ubiquitous Whispering Angel as the bargain-priced alternative. Now he is going even more affordable with a darker pink, flavourful item called the Palm, which makes me think of easy listening rock music. 7/10
The subscription rosé (in a can): 2017 Una Lou rosé (four-pack, US$40)
If you are worried that your wine shop will run out of rosé this summer, the new subscription service from Sonoma's Scribe winery will save you. Last year, the winery debuted a rosé of pinot noir in a 375-millilitre can, labelling it Una Lou to celebrate the birth of co-owner Andrew Mariani's daughter. By the time the buzz hit the East Coast, the wine had sold out.
This year, the winery produced more of it and inaugurated a guaranteed monthly delivery programme, with free shipping from May to October. The wine is bright pink, juicy, satisfying, and totally worth it — ideal for grilled food when you are camping in some remote wilderness. Check the website for planned rosé "experiences". Order before the end of May. 8.5/10
The art-bottle rosé: 2017 Chateau Minuty M de Minuty Limited Edition (US$23)
At VinExpo last year, I detected a nascent trend in elaborate, colourful artist bottles for rosé when I saw the new Domaines Bunan Moulin des Costes rosé. The bottle was covered with a design by a tattoo artist. This year has brought new, curvy shapes banded with wide, white stripes, and one of fancy ribbed glass that looks like an oversized perfume bottle.
The best new wine in artist-bottle packaging is this limited-edition, pale, elegant, minerally rosé launched last month by Provence winery Chateau Minuty, whose rosé sales rose 89% in 2017. An American illustrator created the jazzy design to reflect her travels in Saint-Tropez. 8.5/10
Bon Jovi rosé: 2017 Diving Into Hampton Water Rosé (US$25)
I was prepared not to like this just-launched celeb wine, a partnership among Jon Bon Jovi, his son, Jesse Bongiovi, and French winemaker Gerard Bertrand, that plays the Hamptons card. Surprise! It is light, elegant, savory, and delicious, with a very droll label. A must-try, even if you are not in the Hamptons. 9/10