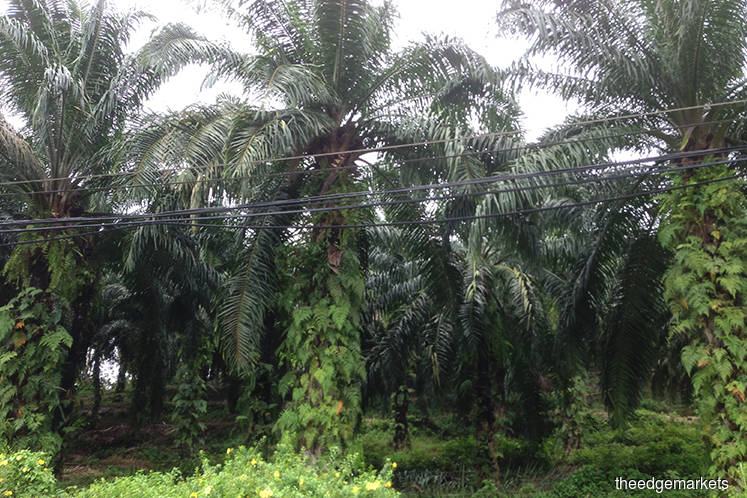 KUALA LUMPUR (March 6): A mild El Nino weather pattern has started forming in Indonesia, where planters have observed drier conditions in oil palm estates starting last month, especially in the Kalimantan district. 
Such a phenomenon could potentially boost crude palm oil (CPO) prices this year, as the drier weather typically restricts production, according to president commissioner of Indonesian palm oil producer Triputra Agro Persada (TAP) Group Arif P Rachmat.
Rachmat was speaking at the Palm and Lauric Oils Price Outlook Conference and Exhibition here today, where he forecasts CPO prices to average at US$550 to US$600 a tonne in 2019.
"According to an El-Nino chart superimposed between the years of 1997 and 2015, which were the two hottest years in record in history, you can see the weather pattern is going to be drier. 
"Actually, in my own plantation, starting mid-February in some parts of South Kalimantan, I have started seeing drier season, so we have to be prepared. And what does this spell for prices? Obviously, prices will go up with this," he said.
Also speaking at the event was leading vegetable oils analyst Thomas Mielke, who pointed out that the possible formation of an El Nino phenomenon is a risk factor, but not an immediate one.
"I think it is too early to get crazy about a possible El-Nino happening. It is a risk factor that we have to look at, but indications show it is not high enough to bill this in your forecast," said Mielke, who is the editor of Germany-based publication Oil World.