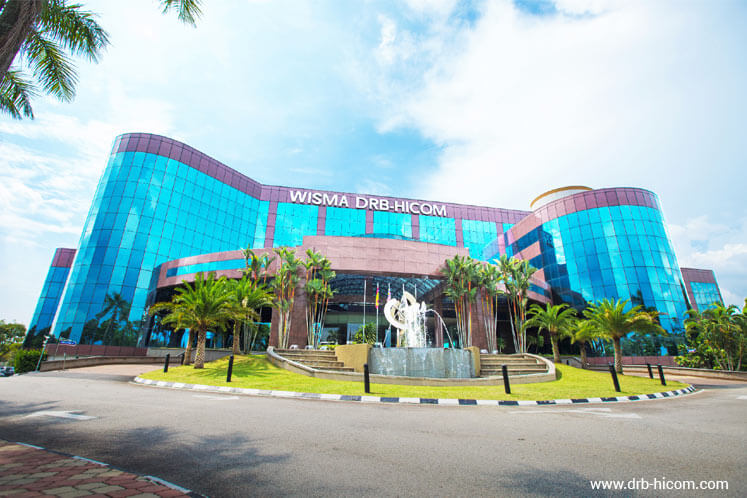 KUALA LUMPUR: Prior to the entry of Zhejiang Geely Holding Group Co Ltd into Proton Holdings Bhd, DRB-Hicom Bhd said it is buying over part of the redeemable convertible cumulative preference shares that Proton issued to a government-owned company.
It is also getting RM1.1 billion as reimbursement for research and development undertaken by Proton.
In a Bursa Malaysia filing, it said it is buying over the first principal tranche of RM300 million RCCPS that Proton issued to Minister of Finance Inc's 99.9%-owned Govco Holdings Bhd, as well as Govco's preference dividend certificate for the annual dividend entitlement for the period ended June 6 this year, that amounted to RM50 million.
DRB-Hicom intends to finance the RCCPS buy via a combination of internal funds and borrowings.
Separately, the group will create a first charge on certain identified assets, to provide security interest on these assets as collateral for the remaining RCCPS held by Govco.
The portfolio of these fixed legal assets will have a minimum value equivalent to the prevailing face value of the remaining principal tranches of RCCPS held by Govco, which would stand at RM1.2 billion after DRB-Hicom completes the first principal tranch RCCPS buy above.
Recall that in June last year, Proton entered into a conditional subscription agreement with Govco for the subscription of 1.25 billion new RCCPS at an issue price of RM1 each. Later in September, it signed another agreement for Govco's subscription of another 250 million new RCCPS, the subscription of which was completed yesterday, said DRB-Hicom.
If Proton fails to redeem the remainding RCCPS held by Govco on June 6, 2031, Govco can direct DRB-Hicom to liquidate the portfolio of charged assets to pay Govco the proceeds in lieu of the face value of the unredeemed RCCPS, with DRB-Hicom to cover any shortfalls.
The group intends for the RCCPS purchase to be completed in the fourth quarter of 2017 (4Q17) ahead of its foreign strategic partnership (FSP) deal with Zhejiang Geely, while the creation of the portfolio of fixed legal assets should be done in the first quarter of 2018, after the FSP deal is completed.
Separately, DRB said the government has approved the reimbursement of RM1.1 billion as research and development (R&D) grant to the group. Proton had applied for a reimbursement of RM3.7 billion in August 2011 for R&D.
The reimbursement will be paid directly to Perusahaan Otomobil Nasional Sdn Bhd (PONSB) under Proton, and will be used to reduce PONSB's financial liabilities, including settling its syndicated loan facility and helping Proton reduce the amount it owes DRB-Hicom.
The grant will be paid in a lump-sum and will be disbursed on completion of the definite agreements between Proton and its FSP.