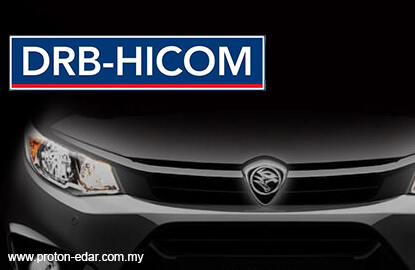 KUALA LUMPUR (Feb 15): DRB-Hicom Bhd has come out to reiterate that it has yet to select a foreign strategic partner (FSP) for Proton Holdings Bhd, its wholly-owned car manufacturing company.
In a statement today, DRB-Hicom said it is currently focusing on going through the critical process of identifying the ideal FSP for Proton, and an announcement of the decision will be made in due course.
It was responding to various reports that suggest the company has selected a foreign strategic partner (FSP) for Proton.
"There have been many reports that have suggested that DRB-Hicom's search for a FSP will be finalised by today, Feb 15. We wish to reaffirm that as we have stated previously, we will conclude and announce our decision within the first half of this year. We will however endeavour to complete (the search) as early as possible," it said.
"We have also stated previously that this search is complex and thus, a time-consuming process. Upon receipt of the bids, DRB-Hicom will start detailed negotiations with the bidders to ensure the key considerations we stated before are met by the potential FSP; these are the strategic, operational and [cultural] fit," it added.
DRB-Hicom said it will then start the process for internal approvals, including convening a shareholders' meeting as well as obtaining the necessary regulatory approvals and clearance that will pave the way for the selected FSP to acquire shares in Proton.
"We urge the public to not be misled by reports related to the FSP search. DRB-Hicom will make the proper announcement once this process is completed," it said.
DRB-Hicom fell three sen or 2.22% to close at RM1.32 today, giving it a market capitalisation of RM2.55 billion.