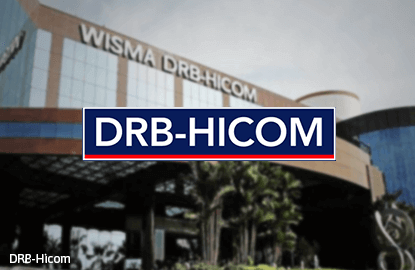 KUALA LUMPUR (Feb 7): Malaysian conglomerate DRB-Hicom Bhd on Tuesday said it is waiting for prospective foreign carmakers to submit bids for a strategic partnership with its Proton Holdings Bhd unit.
"DRB-Hicom is now waiting for the submission of bids from the parties, after which an earnest evaluation of the bids will commence," the company, which wholly owns national carmaker Proton, said in a statement.
Without naming the bidders, DRB-Hicom said "the parties have conducted their own due diligence on Proton over the past weeks".
DRB-Hicom said it maintains its target of completing the selection of the foreign strategic partner by the first half of this year, although it will aim to complete the deal earlier.
The company also reiterated that it will continue to hold a substantial stake in the struggling carmaker.
"We have stated before that we will maintain a significant equity in Proton, and this has not changed," the statement read.
DRB-Hicom's share price has risen about 10% since Thursday last week when local media reported that Chinese car manufacturer Geely was the frontrunner for the partnership.
In September, DRB-Hicom said it was looking at five proposals from foreign bidders but declined to name them.
Reuters reported earlier that Peugeot maker PSA, Japan's Suzuki Motor Corp and French carmaker Renault SA have signalled interest in the partnership.
In April last year, the Malaysian government gave Proton RM1.5 billion (US$338.18 million) in financial aid on the condition that it implement a turnaround plan and seek a foreign partner to assist in research and development.
(US$1 = RM4.4355)