This article first appeared in The Edge Financial Daily, on July 11, 2018.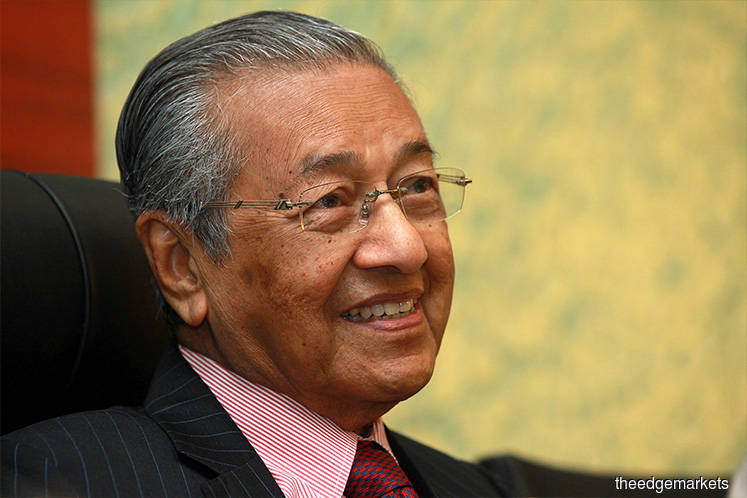 PUTRAJAYA: The Singapore government knows what its Malaysian counterpart wants to do with the currently-suspended Kuala Lumpur-Singapore high-speed rail (HSR) project, said Prime Minister Tun Dr Mahathir Mohamad yesterday.
"As far as the Singapore government is concerned, we have not given them a full notice yet, but they know what we want to do," said Dr Mahathir at a press conference.
He was responding to Singapore Transport Minister Khaw Boon Wan's statement on Monday that the Malaysian government has not given a formal reply on the project since Singapore sent a diplomatic note on the matter on June 1.
Dr Mahathir justified Malaysia's delay in formalising its decision on the project by citing the need for the government to be "careful about what we say".
"Decisions are not so easy to make. When we make a decision and announce it, the market reacts negatively. [However,] what we are doing now will ensure that financially, the country is run properly," he said.
Singapore and Malaysia inked a bilateral agreement in December 2016 to build the project, which would cut travel time between the two nations to 90 minutes.
However, a surprise loss of the Barisan Nasional (BN) government — which endorsed the project — at the recent 14th general election in May has left the project up in the air as the new Pakatan Harapan government was initially adamant about scrapping the project, as well as other rail-related infrastructure projects such as the mass rapid transit line 3.
The HSR, said newly-minted Finance Minister Lim Guan Eng in June, would cost a whopping RM110 billion, as opposed to RM73 billion previously announced by BN leader and former prime minister Datuk Seri Najib Razak.
Subsequently, Dr Mahathir, on June 13, said the HSR had simply been postponed for further review, and not scrapped.
On Monday, Khaw said the Singapore government had spent some S$250 million on the HSR project up until May last year, including consultancy fees, manpower and land acquisiton costs.
Khaw reportedly said while some of the expenditure can be recovered, a significant amount will be "completely wasted" if the project is scrapped.