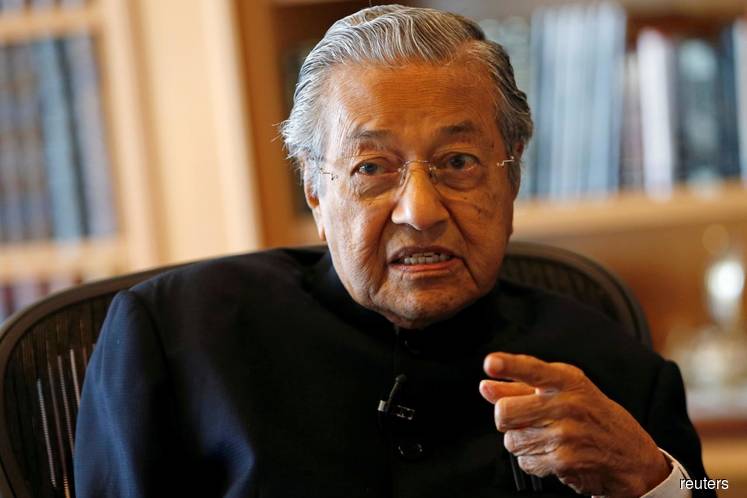 PETALING JAYA (Sept 7): Prime Minister Tun Dr Mahathir Mohamad said setting rules to limit political parties' and other entities' shareholding in media companies, including private organisations or individuals, may improve media independence in the country. 
Setting such rules is one way to prevent the media from being used by certain parties to achieve certain purposes, he said.
"This is one way to avoid media being used by certain people, whoever it is; we understand there are parties that control media to achieve certain purposes, so we want to remove that, but we have not implemented it," Dr Mahathir said at a press conference in conjunction with the Pakatan Harapan Presidential Council meeting here today.
He was responding to a question on whether the government is mulling over rules to limit ownerships in local mainstream media companies in the country.