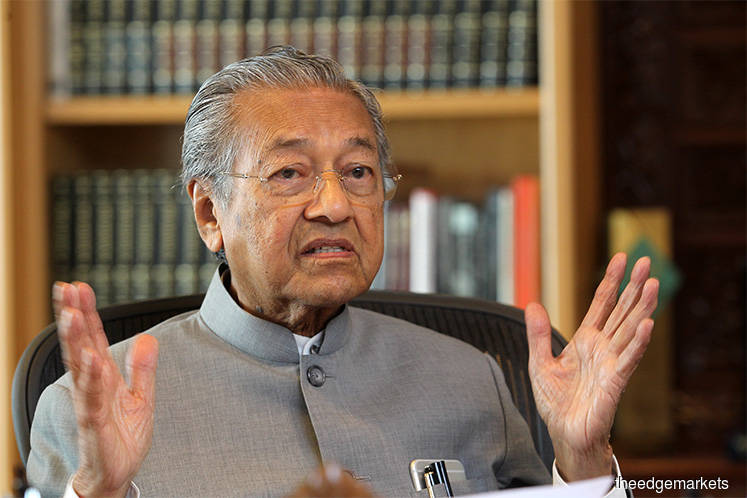 KUALA LUMPUR (Aug 13): Prime Minister Tun Dr Mahathir Mohamad said he will seek to cancel China-backed Malaysian infrastructure projects such as the East Coast Rail Link (ECRL) and two gas pipelines, to reduce Malaysia's debt, The Associated Press (AP) reported today.
"Malaysia's prime minister says he will seek to cancel multibillion-dollar Chinese-backed infrastructure projects that were signed by his predecessor as his government works to dig itself out of debt, and he blasted Myanmar's treatment of its Rohingya minority as 'grossly unjust'.
"Dr Mahathir said he wants to maintain good relations with China and welcomes its investment, so long as the investment benefits Malaysia. But he wants to cancel an east coast rail link and two gas pipelines estimated to cost more than US$22 billion (about RM90 billion)," AP reported.
AP reported that Dr Mahathir said this during an interview on Monday, days before his scheduled trip to China this month.