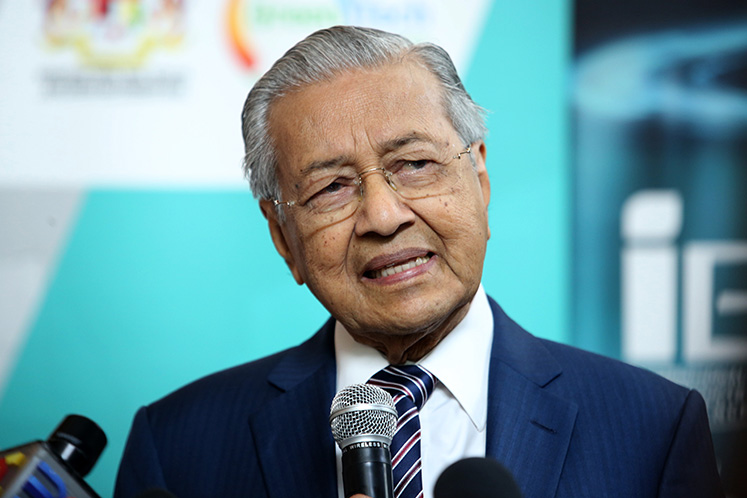 KUALA LUMPUR (Nov 15): Prime Minister Tun Dr Mahathir Mohamad will be officiating the upcoming world's largest palm oil congress, the International Palm Oil Congress and Exhibition (PIPOC) organised by the Malaysian Palm Oil Board (MPOB), to be held here from Nov 19-21.
MPOB director-general Dr Ahmad Parveez Ghulam Kadir said the Prime Minister will also present a keynote address at PIPOC.
"Dr Mahathir has always been a staunch advocate of the palm oil industry, and we are greatly honoured to have him officiate PIPOC 2019, themed 'Balancing Sustainability Pillars'.
"I trust that the premier's presence at the event will generate the right signals to the development of the industry and undoubtedly enhance the significance of PIPOC 2019," he said in a statement today.
Ahmad Parveez said the Minister of Primary Industries Teresa Kok Suh Sim will also be presenting the welcome remarks to kick off the three-day international event at the Kuala Lumpur Convention Centre.
"The event revolves around the vital aspects of the sustainable production of palm oil, that is, planet, people, and profit, with a focus on the latest research and practices in the oil palm industry," he added.
The year's event is expected to draw more than 7,000 people, mainly researchers, academics, policymakers, and industry experts from all over the world.
The event will also showcase five concurrent conferences — Agriculture, Biotechnology and Sustainability; Chemistry, Processing Technology, and Bio-Energy; Oleo and Specialty Chemicals; Global Economics and Marketing; as well as Food, Health, and Nutrition.
In addition, there will also be an exhibition with over 400 booths displaying new industry advances, technical tours and a golf tournament.