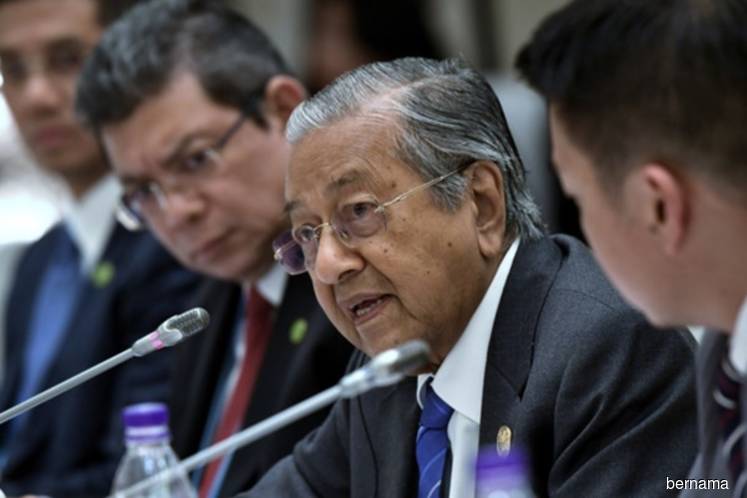 BEIJING (April 25): Tun Dr Mahathir Mohamad has reassured the Chinese business community here that Malaysia will continue to retain a business-friendly attitude with foreign investors.
Speaking at a dialogue session with the private sector here, the prime minister said the country's policies with regard to foreign investments will remain the same, despite the change in government.
"Malaysia is a very stable country. We don't change [the business policies] very much. So, you can be very comfortable with the rules, law, and practices here.
"We have a government which is business-friendly. We will be able to help investors in Malaysia, even to the extent where ministers themselves will be making themselves available for international investors," said Dr Mahathir at the event that was organised by Malaysia's Ministry of International Trade and Industry (MITI).
Dr Mahathir also highlighted that the government has no plans to raise taxes at the moment. Instead, he said government is looking into ways to reduce taxes.
"Malaysia, for example, reduced taxes on the imports of luxury goods and that has helped a lot of business, because more shoppers come to Malaysia as it is cheaper here," said the prime minister.
He further said the government is studying how to make its tax policies more attractive to investors, adding that Malaysia has abolished certain taxes and that this has benefited the country.
He also said the country is looking at whether to reduce income tax.
"We agree that when the income tax is reduced, more people will invest and in the end we will collect more tax.
"We will look into possibilities in reducing income tax. By doing so, this will encourage more foreign investments," said Dr Mahathir.
But at this juncture, he said the government has yet to make any decisions on the matter.