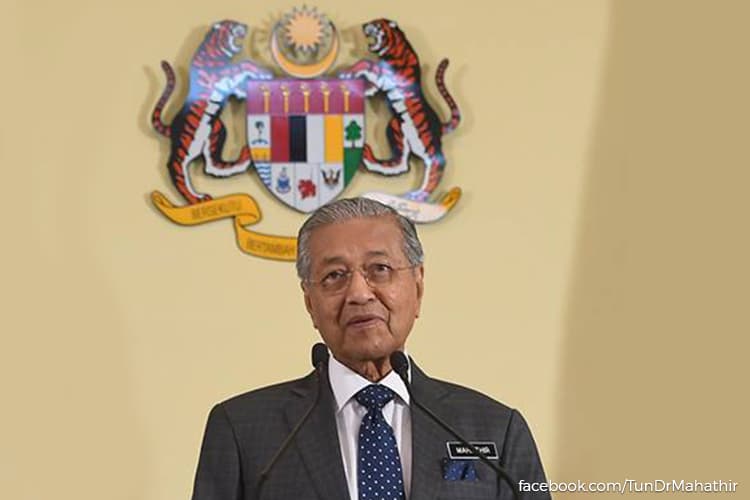 KUALA LUMPUR (Aug 14): Prime Minister Tun Dr Mahathir Mohamad said the Government's decision to not increase Malaysia's minimum wage immediately to RM1,500 is because a higher minimum salary will raise production and living cost.
Speaking at a press conference at Parliament here today, Dr Mahathir said when production cost goes up, the country will not be a competitive global manufacturing
hub. He said higher cost of living will deteriorate workers' purchasing power. 
"Minimum wage will be RM1,500, but not immediately. We want to raise it gradually, because the economy will not recover if we start spending money we shouldn't have. We push up minimum wage, cost of production will go up, we will not be competitive. 
"On the other hand, if the wages go up, there will be resultant cost of living increase. So, the higher income cannot buy what they used to buy, so that is not beneficial to the workers. We have to have minimum wage that is correlated to productivity, productivity must improve, with higher wages. If it doesn't improve, then the cost of living will go up, and the higher wages will not give you additional purchasing power," he said.
According to news reports, the current minimum wage in Peninsular Malaysia is RM1,000 while the minimum salary in East Malaysia, which comprises Sabah and Sarawak, is RM920.
During the press conference, Dr Mahathir said the Government remains committed to standardise the minimum wage for Peninsular Malaysia and East Malaysia.
"Standardisation of minimum wage between East Malaysia and Peninsular will be done, we are talking about it in the Cabinet. We will make a decision, but strictly speaking, we want to standardise," he said.